Wildfire
You never know when it will strike.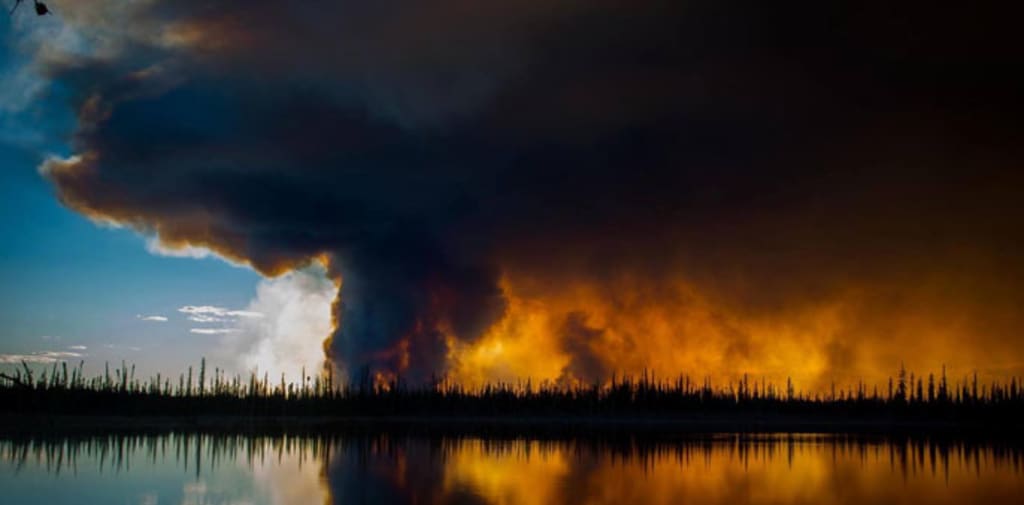 It comes when least expected.
Like a sniper perched atop their vantage point.
You never see it coming until it's too late.
Until you hear the shot and the deed is done.
It takes little effort to ignite it.
The smallest bit of power from the star that gives us warmth.
Setting its trail to set the land ablaze.
The nearly unstoppable force that gets stronger as it grows.
Now that you know whats happening, what will you do?
Its path is set on one thing and one thing only.
Annihilation.