Who am I
By Madame Diggory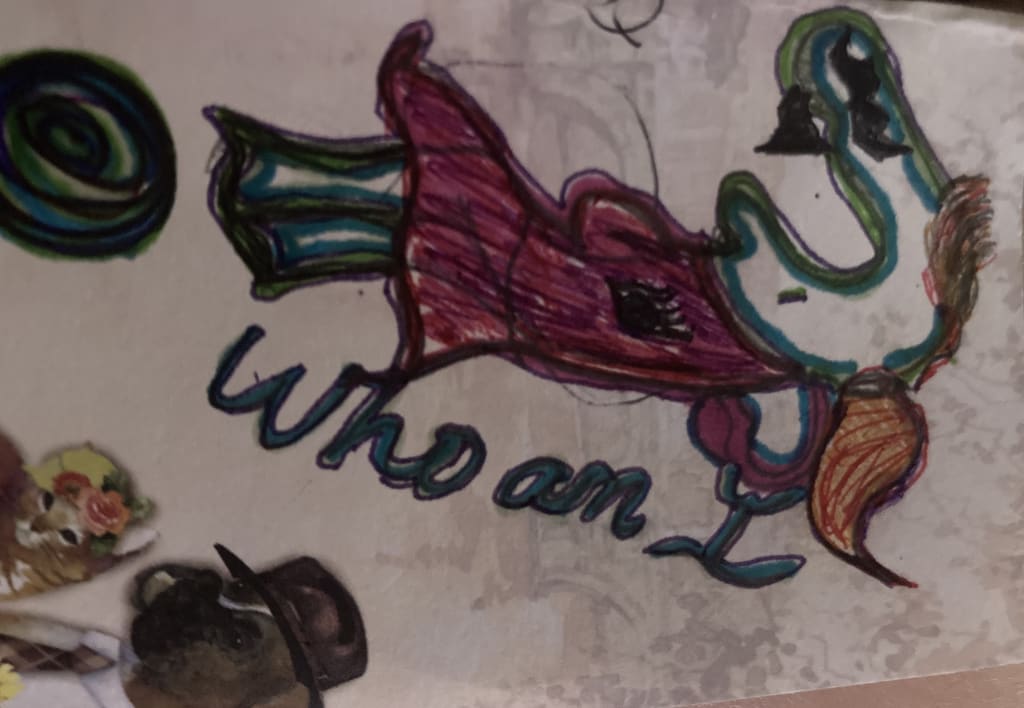 Who am I
Who am I seriously?
Am I a girly girl or tomboy all the way
Who knows
When I decide to be feminine
Angry eyes of everyone are shadowing me
Cannot identify myself
Confidence strikes halfway
The boyish side of me comes out rarely now
My family commenting always on being a girl to please society
The thoughts of others are my kryptonite
Who am I
A social-awkward chic waiting for friends by my side
No change or labeling wanted in my life
At times I need to be one of the guys
Watching sports, playing video games
Wrestling with my bros
Who am I
My hair was all curly with makeup
Not very stylish or trendy
Insecure of being too beautiful or not
Demanding compliments to feel good inside
Wishing for a non-traditional women lifestyle
Not hoping to be a pretty housewife who stays home to do
chores or have kids
A 50/50 for each partner at home
Who Am I
A women who desires to be the breadwinner
My mood confuses me what to wear
My personality is difficult to match with others
Feeling masculine, dressing up with baggy clothes, work with dirt and guys
Without getting neglected from a group
Having a feminine emotion, wearing all glam look with simple cosmetics and casual attire
Who am I
Before I attempted to be someone i am not
A full fashionable femme, contouring, crop tops, new outfits on a daily basis
Unsure of how I looked
Yet no one wanted to be around me
Sometimes urging not to be a plain jane
The positive perception of people on your apparel
Natural appearance, oversized garments to cover body figure
Who Am I
About the Creator
Hello, Welcome To MY Page!
I am Paris Diggory, an imaginative writer. I love writing poems, songs, stories that you can place yourself in my shoes . All of my writings come from the heart and enjoy sharing my feelings in words to read.
Reader insights
Be the first to share your insights about this piece.
Add your insights