Where is the Tiger
Postcards From Home - On "Dramatic Warm"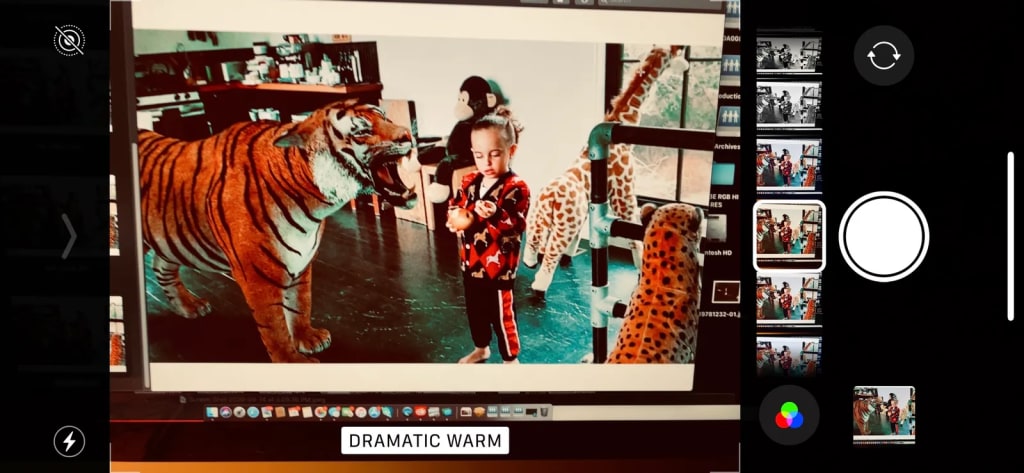 (Steven Klein)
A small child with his eyes closed slowly takes apart an apple in his hand,
Languidly, choosingly, lolling it around his mouth.
A round him – a terrifying Tiger with his teeth bared
And surely a roar is aimed at the child's head -
A ferocious, dangerous situation that our child braves - almost
As if he knows – as you do too – that the tiger is a well-made
Plush – he is surrounded by more -
With glazed, lifeless eyes – a monkey,
A towering giraffe leering out of the window
And another smaller tiger
Listlessly watches the same window.
A brave farce done when the child
Grows bored or finishes his apple.