When You Think You Met The One
Not Knowing Where You Stand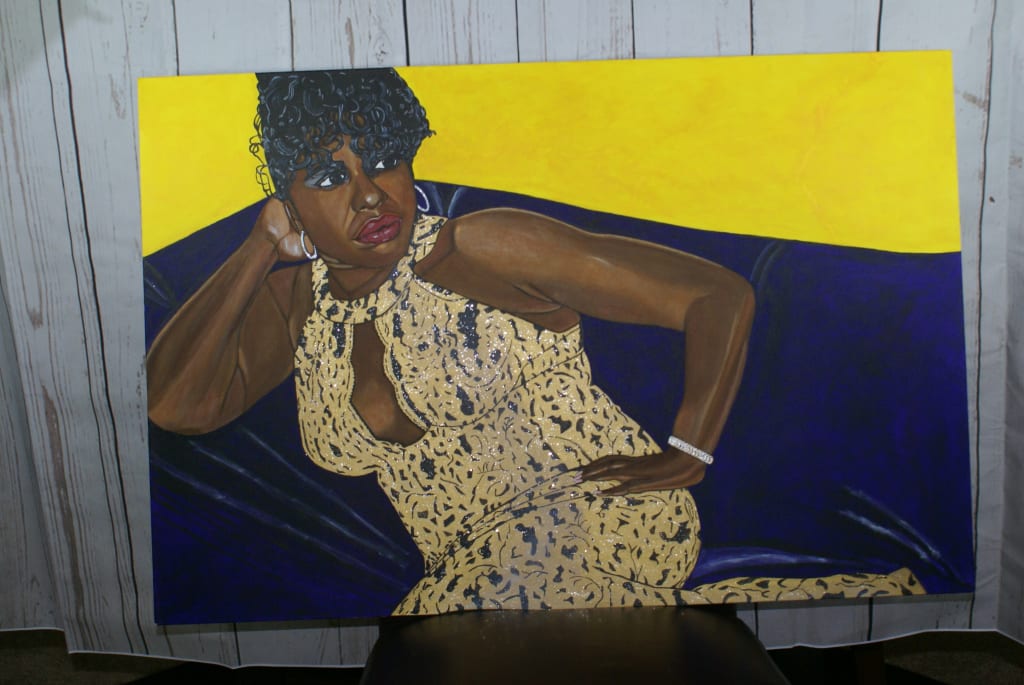 You are invited to one of your good-good girlfriend's birthday party at a lounge. You really do not want to go out but you decide this is your ride or die and you take one for the team. You pick out your outfit, do your hair all pretty and beat up your face for that night of fun and excitement. You pump up yourself to go out and have a grand night, you arrive not expecting anything but a nice night. You toast your girl, play a few games, and sit down for some real talk.
You are not expecting to see anyone, let alone meet anyone, then your future walks through the doors of the lounge. He takes your breath away and you become speechless in maid sentence. All you can do is tell your girlfriend's, "I would love to meet him." Your main girl encourages you to either make a fool of yourself or meet the man of your desires. She encourages you so much that rejection seems like a fairy tale. You approach and he acts as even he does not see you. He brushes you off and you were about to walk away; he then says, "Can you repeat what you said?" You say, "Would you like to come sit in the VIP with me?" He then really looks at you and say," Lead the way." You say to yourself, "Yes!!"
As you sit there ecstatic, curious and wondering if this a gentleman. The moment he smiles at you and melt any ice you had surrounding your heart and this distinguished gentleman speaks about his mother as if she was a QUEEN...... This mesmerizes you and you suddenly feel love growing in your heart for this pleasant, honorable, and desirable man.
Yes, I fell for this man and became engulfed in his intoxicating presence. Lucky for me, he was everything he presented from day one and today we are truly in love, blissful and on the same accord. Ladies not every man is out for one thing or another; there are still good men to encourage you, nurture you, cover you and just inspire you. I will fight for him till the end and I will always have his back. Until he shows me something different; I will be his ride or die until the day either of us die.
When I discovered he was an artist, I mean a real artist, I invested my time and knowledge into his advancement in the art world. Today we are still trying to get him recognized by the prominent. His work is my portrait on the top of this story. He and I are real, I wish I could write an ending but currently we are still in the getting to know phase. I know but he does not; I do not understand knowing having this man, So I am going to close with who knows where we will be; I just hope he is smart enough to keep me. If he is not time will tell, promise I will not get mad; he can go straight to HELL!! Not said bitterly but sweet, I know my worth and so should he. I do not allow anyone to bring me down because everyday I wear my crown. Hopefully, I will report that we are finally hitched, if we are not, I will promise I will move forward without a glitch.
I will still assist him with his art because he truly has a gift. Please do not get mad if you allowed me to not exist in your life. It may be a struggle but we will get through as long as you know I truly do love you.