What to Read During National Poetry Month
7 Poetry Collections to Read This April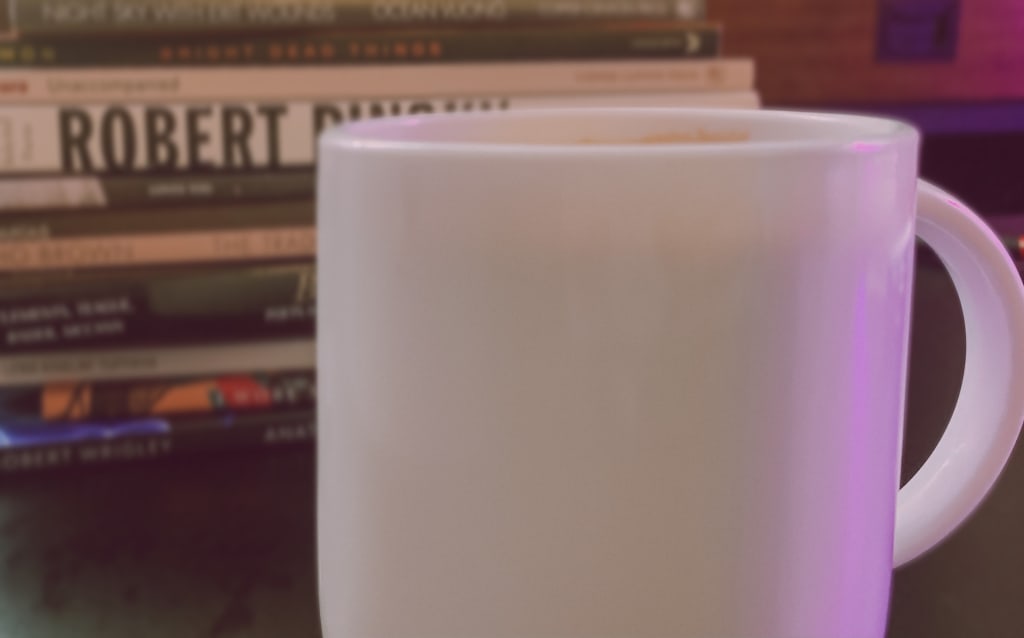 Happy National Poetry Month! Each April, I immerse myself in poetry: I write poems every single day and read as much poetry as I possibly can.
If you haven't read much poetry outside of your high school English classes, you're probably most familiar with T.S. Eliot, Lord Byron, Emily Dickinson – dead poets. While the significance of their work cannot be ignored, focusing long-dead poets often means ignoring the talented poets who are alive today. While studying at a smaller liberal arts college, I've been lucky to read the work of a diverse group of living poets.
The following collections are among my favorites. There are many talented poets and stunning poems to be read; these are the ones I find myself returning to. Some of these books were discovered on bookstore shelves. Others were assigned readings that found permanent homes on my bookshelf. I've met a few of the poets on this list, had the pleasure of hearing them read their work aloud. I hope to meet them all someday.
This is by no means an extensive list, but I hope you'll find a book to read this month.
The Tradition – Jericho Brown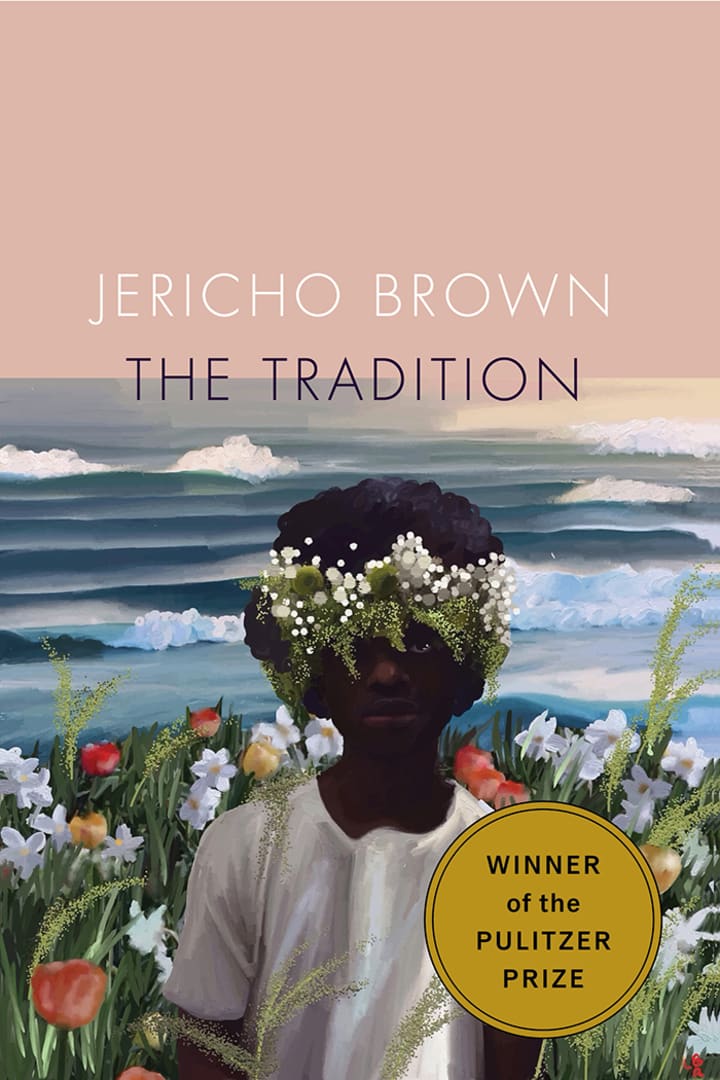 It's no surprise that The Tradition won the 2020 Pulitzer Prize for Poetry; this is a book to be read in one sitting, and then read again. Jericho Brown uses Greek mythology to write about topics relevant to modern life: mass shootings, rape, police brutality, homosexuality and HIV, fatherhood. He subverts traditional forms of poetry, creating what he calls "the duplex" – part sonnet crown, part ghazal. Brown is undoubtedly one of the greatest living poets.
Killing Marías – Claudia Castro Luna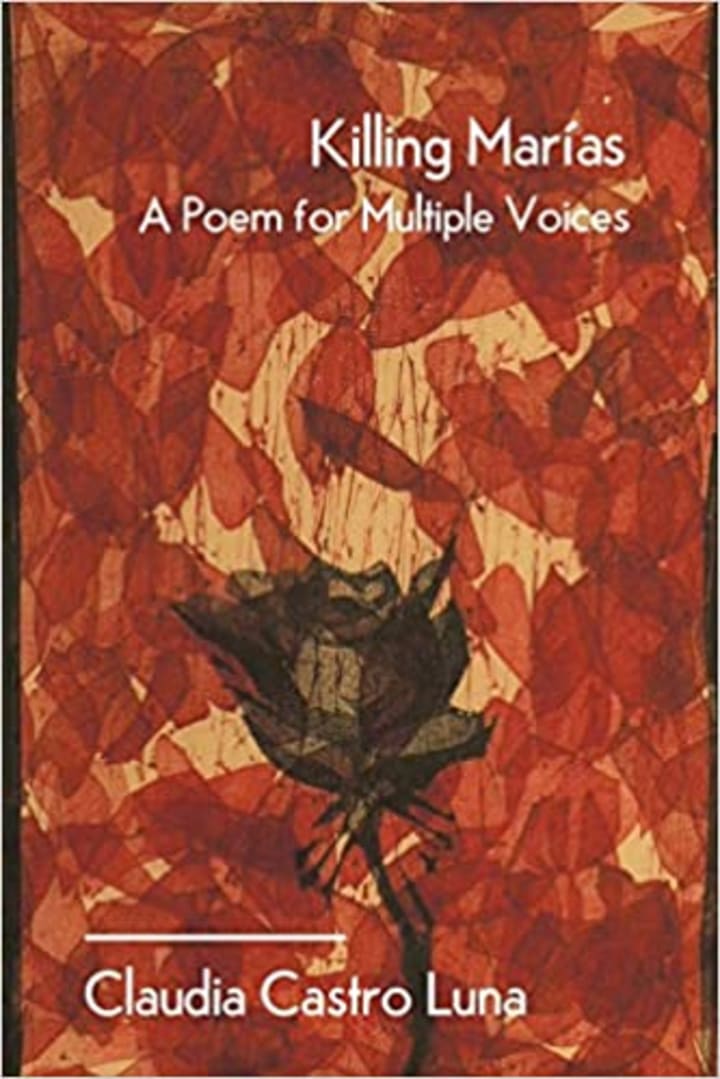 Killing Marías is an epic collection of heartbreaking poems. It begins with this inscription: "Written in memory of women and girls killed in Ciudad Juárez, Mexico and for all women and girls who are victims of domestic violence." Claudia Castro Luna, the Poet Laureate of Washington state, dedicates each poem to a María, imagining their lives and deaths in the world's most violent city. Some poems are written with hopeful lyricism; others are tragic and brutal. It isn't an easy book to read, but it is an important one.
Night Sky with Exit Wounds – Ocean Vuong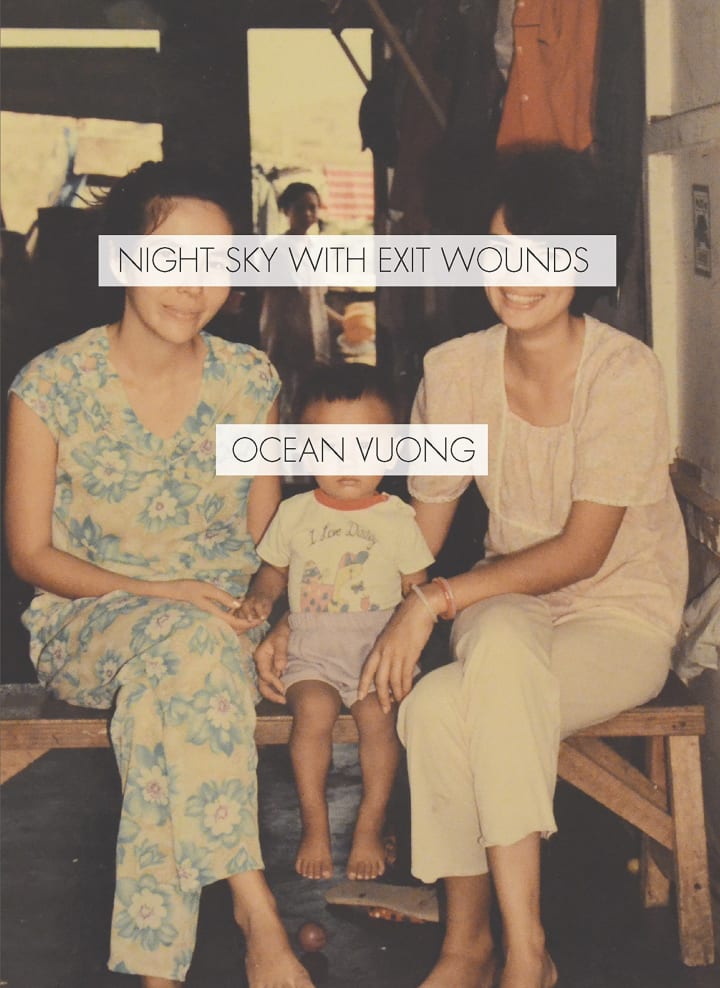 "are you listening? The most beautiful part / of your body is wherever / your mother's shadow falls," Ocean Vuong writes in "Someday I'll Love Ocean Vuong." This poem, like the others in this collection, is written with intention and lyricism that leaps off the page. Vuong writes with an awareness often seen in more experienced poets, but Night Sky with Exit Wounds, his debut, is strikingly crafted.
Loves You – Sarah Gambito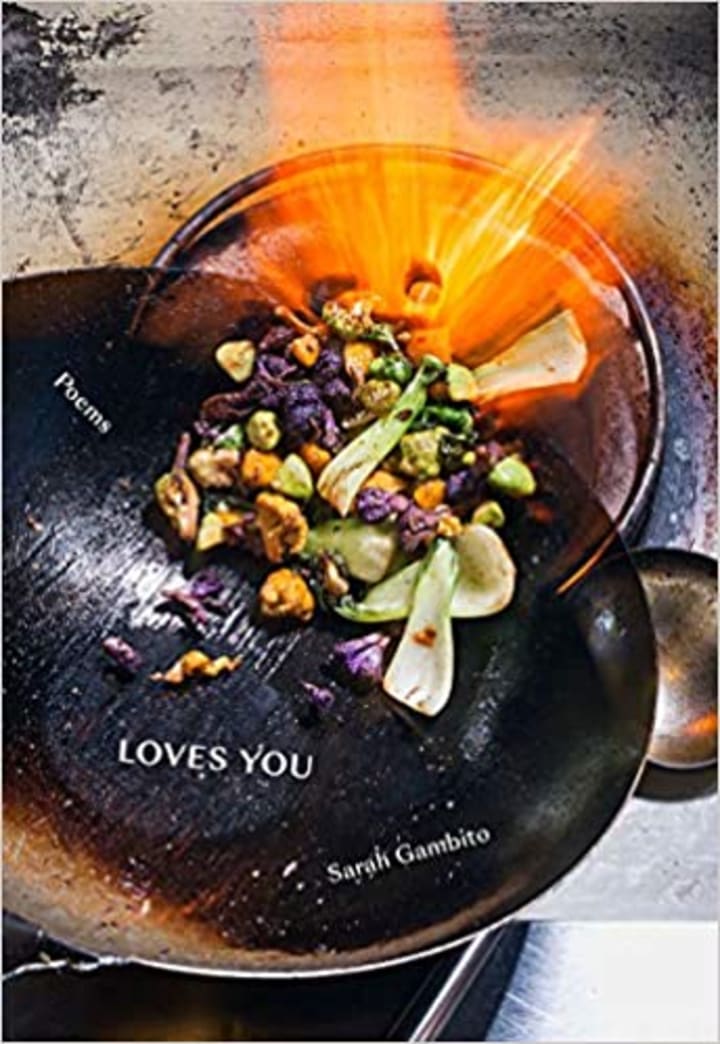 "Once I was black-haired / and I sat in my country's lap. // I was so sure she was asking me / what I wanted," Sarah Gambito writes in the first poem, before sharing a recipe for chicken. That's what Loves You is: a book of recipes and poetry exploring her Filipino heritage. Gambito effortlessly, connects food, family, and identity through her poetry.
Selected Poems – Robert Pinsky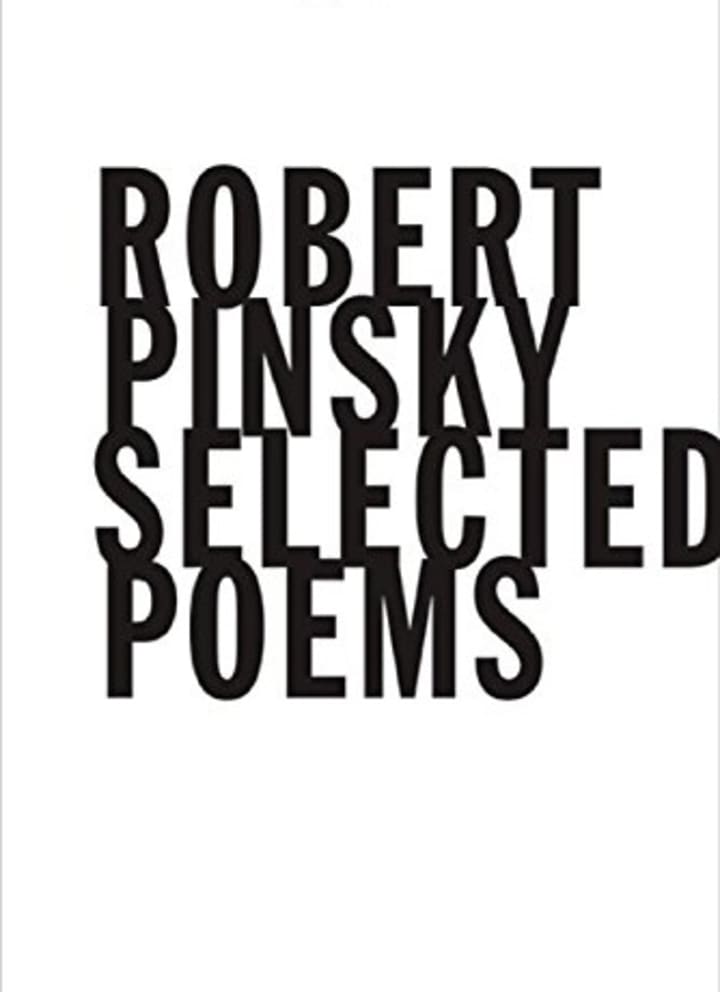 Robert Pinsky is considered by many to be the greatest living poet: he served as U.S. Poet Laureate from 1997-2000, founded the Favorite Poem Project, and has written nineteen books, including poetry collections. Selected Poems features over seventy of his best poems, spanning his entire career and illustrating his impact on modern poetry. His writing is nuanced, masterful – consider a poem such as "Shirt," which explores a mundane object in the most melodic way. Pinsky deserves a spot on every shelf.
Unaccompanied – Javier Zamora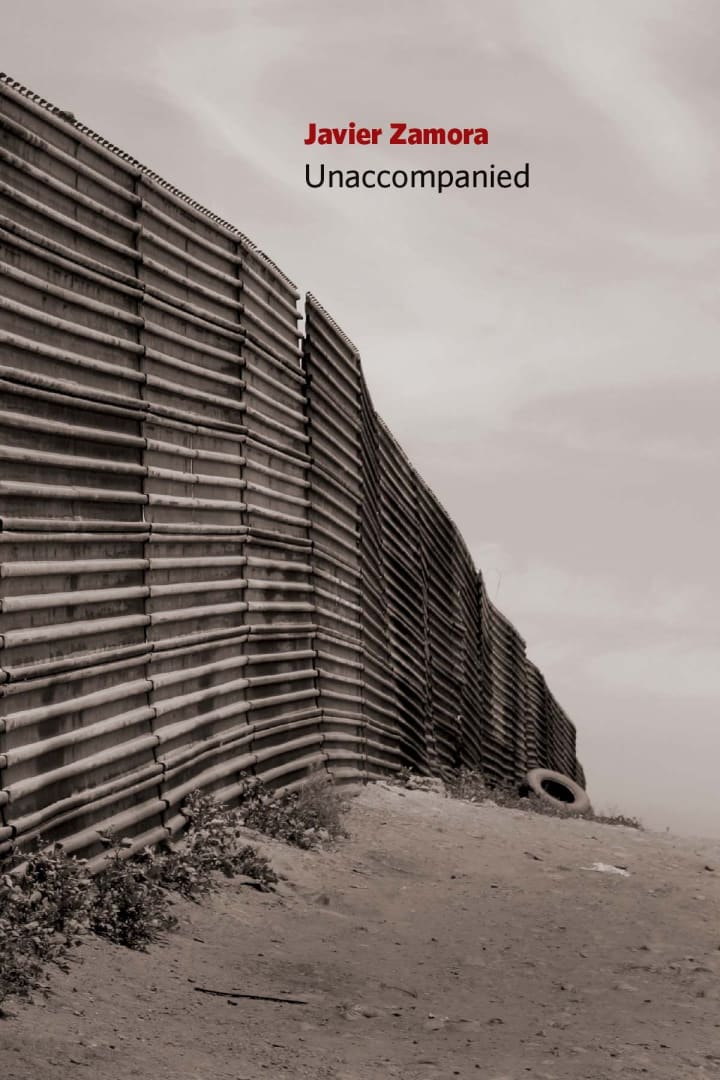 Javier Zamora was nine years old when he traveled alone from war-torn El Salvador to the United States. In Unaccompanied, he questions the American Dream, writing, "I wasn't born here / I've always known this country wanted me dead." His poems are gut-wrenching, asking readers to step into the shoes of that little boy, journeying to reunite with parents he recognizes from photos. Still, there is hope in spite of the fear, making for a stirring debut collection.
Bright Dead Things – Ada Limón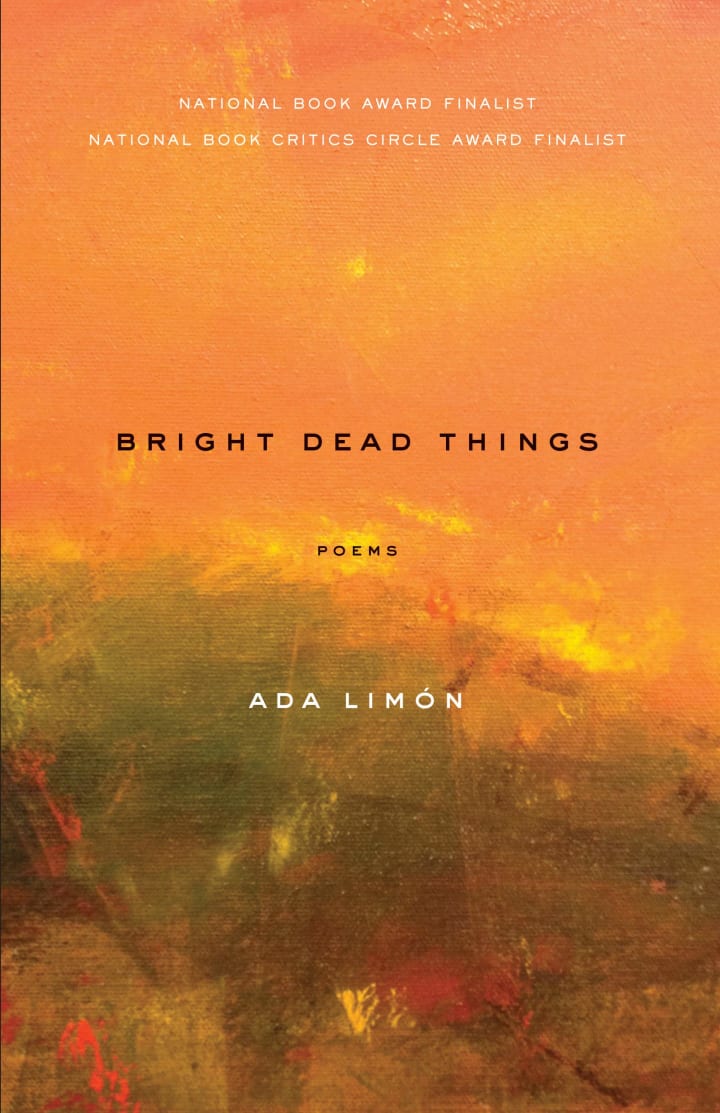 Ada Limón's greatest strength as a writer is lyricism. She writes poems to be read again – not to better understand, but to feel their depth again and again. "…in a Mexican restaurant, / you were alive, and then dead again, / and then we had a margarita," she writes. Organized into four untitled sections, Bright Dead Things explores interconnected themes of love, loss, and humanity. The poems are honest, emotional, and aching; they beg to be read, and deserve to be.
list
pnw | pisces | poet
wwu grad
IG: @kjzwrites
Receive stories by Katherine J. Zumpano in

your feed