What's Normal Anyway?
I wrote this poem in the rise of the expansion of the LGBQT community. So many people are left feeling misunderstood when they are confused about their sexuality or gender.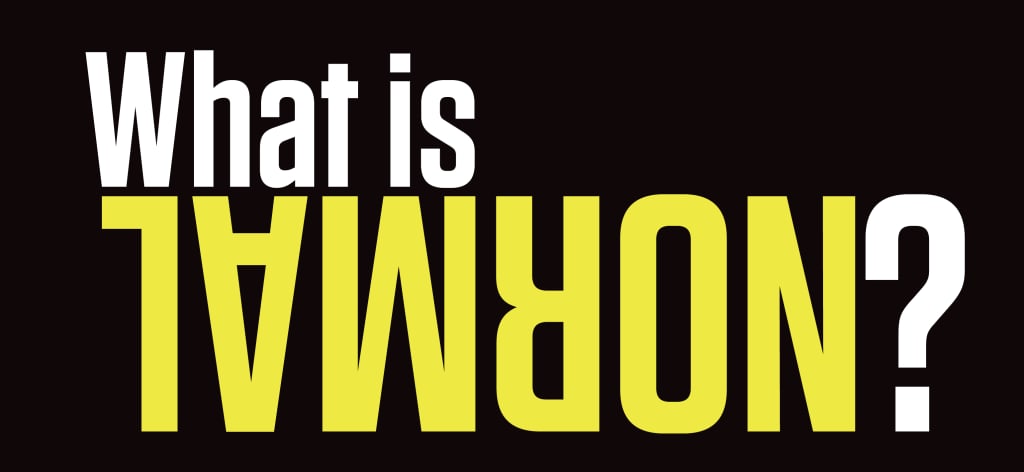 Too weird for the cool kids.
Too loud for the clever kids.
Too far out for the in crowd.
Too far up in the clouds.
Always too something
to be anything.
Too boyish for the girls.
Too girlish for the boys.
Too scared to be myself.
What's normal anyway?
Never felt like I belong
anywhere.
Want to feel I belong
somewhere.
I look around and I'm alone.
Stuck in a cycle,
tormenting ourselves
trying to label with titles,
thoughts and feelings
we fight to hide.
Never really feeling
like you fit in.
Mind never in sync
with what you're seeing,
the body you've been put in.
Scared that if I expose
and express myself
it will all end badly.
With the clothes
I choose to wear,
style makeup and hair,
being gawked at.
Never feeling happy.
But why?
What's it for?
Are you happy?
Keep running the rat race.
Life is a theatre stage.
We are just players
in a great big fucking game.
Afraid of the game.
Living life on the edge.
Don't identify with anyone else.
So I've got boobs, and a dick as well!
Shoot me quick; I'm already going to hell.
At least I'm not boring,
you all seem to be staring, not snoring.
Who wants to be normal anyway?
Long to wear pearls and furs,
get struck down by homophobic slurs,
being told it's only his or hers.
It hurts.
Do you think of me less
Just because I wear a dress?
Because I have the courage to confess?
So what if I want to be a boy?
So what if I want to be a girl?
So what? What's it to you?
I live on the dark side of the moon.
I play the sound of sadness.
I am other side of reason.
I am… me.