what is grief if not love persevering?
to grieve is to love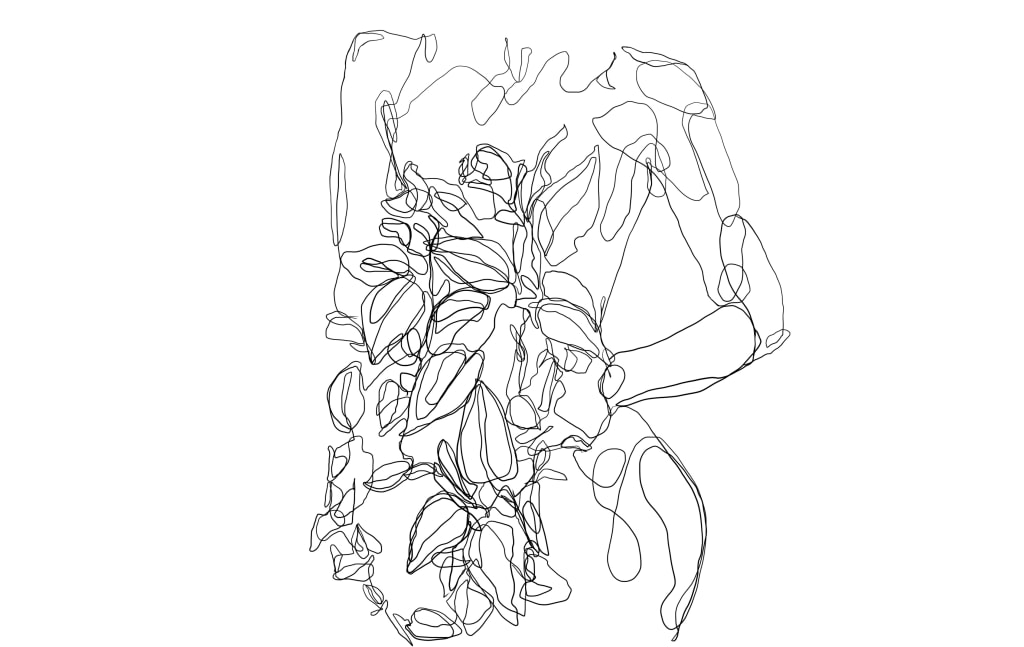 Drawing by Evelyn Harris
To be able to feel
or hold the quality of love
we are all seeking
we must be willing
to feel the pain of past
loves and loss
as well as accumulated
sorrows and unmourned experiences
in our bodies and life
I've been told that
sorrow prepares you for joy
It violently sweeps everything out
so that new joys have space to enter
But healing is not about replacing
No two lovers feel exactly alike
nor two loves fill our hearts identically
There's a space reserved in time for
that singular love that will
never be painted over
Sorrow serves as a reminder
to enjoy the moments
before they become memories
They tell me time will heal
but that doesn't work when
you number the days
counting the hours
Constantly calculating the absence
We organize time into boxes
as if it's neat when really
grief is not meant to live
in calendar days
It has every right to bleed
It's brutal the way we assign
urgency to processing
When they ask
I refuse to say it got easier
but my grief did change
I stopped crying everyday
I smiled again
I cope with the loss
as best I can
I learned to live again
with the void next to me
Coping doesn't mean I've moved on
it didn't mean I love any less
I won't say it will get easier
because living a life
without someone you love
is never going to be easy
Grief is all of the unexpressed love that
we don't get the chance to share with
the person or thing we lost
what is grief if not love persevering?
art
About the author
Writing for the love of a good story & the power of words.
instagram: evelyn_harris & evelynharrisart