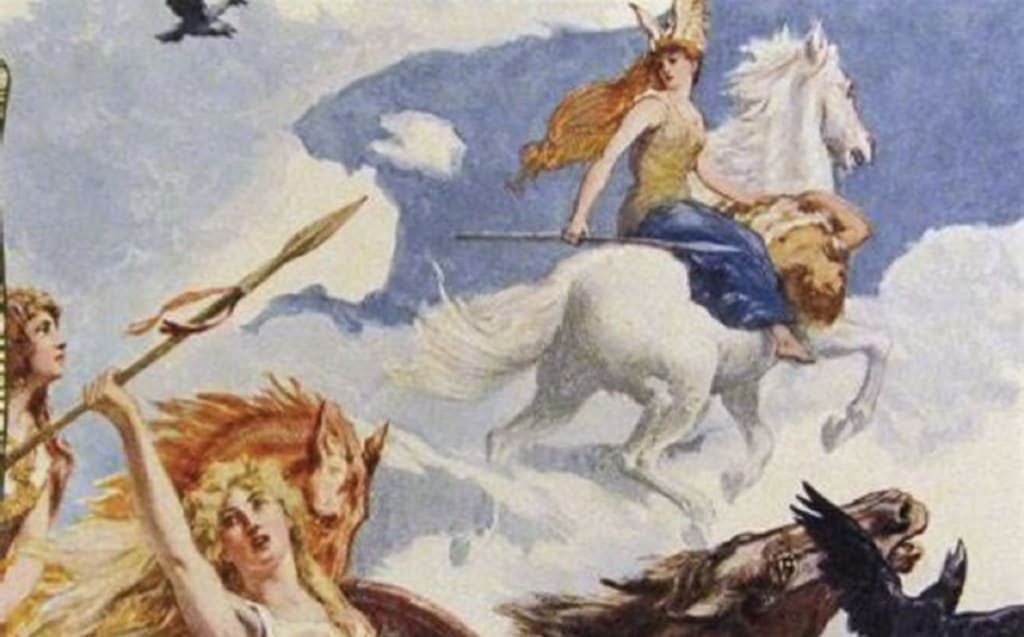 The Rise Of The Valkyries
When my brain
Turns black
And black
Is all I can see
And I can no longer
Remember who I am
Who you are
Or all we were meant
To be
Leave a light on
And I will find you
In the depths
Of your shadows
Where the Sun
Meets the Sea
You'll find me there
To the East
The Sunrise
Buried in crystals
My bones soiled
With lavender seeds
And red rose trees
To the West
The Sea
Flaming arrows
Ignite the ship
That carry my body
And as if water
Could become oil
Thor would strike
His Hammer
Rise from Thrudheim
And inflame the oceans
With his Thunder
But I will swim
Into your Moonlight
And the Valkyries
Will take us home
The chariots of horses
Drawn on carriages
Flown by ravens
Through the waters
That we swim
Will guide us
And we
Will soon feast
On tumors
And tails
Of the Ouroboros
And when you dream
You'll dream of me
And I will find you
In the after
And Odin's arms
Will embrace us
The gates at the Glasir
Will open to us
Colors never before imagined
Will stunt us
Light
Will envelop us
Golden shields
Will surround us
We will arm ourselves
In the courtyard
We will battle
And live on to be
Once more
We will fight
In the Great Hall
But no cancer
Will await us
For we will have finally
Fought it all
About the Creator
My dad always said he knew I was going to be a poet because I was crying before I had even completely left the womb. It's always been my dream to get published someday.
She/her. Cosmetologist. Writer. Vegan. Dog mom.
Reader insights
Be the first to share your insights about this piece.
Add your insights