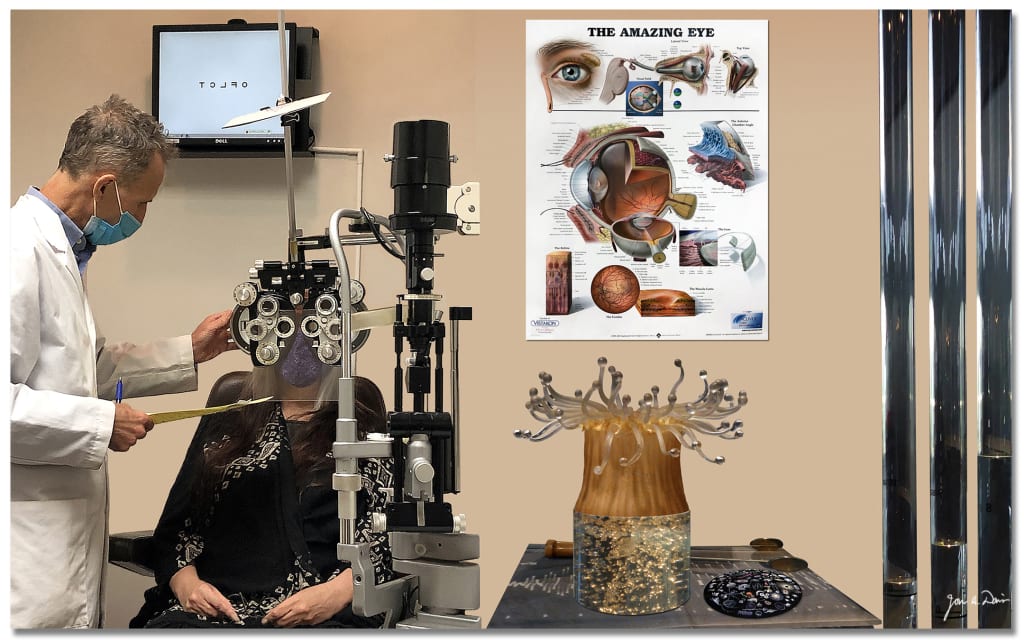 THE. DOCTOR WILL SEE YOU NOW © JON H. DAVIS - NORTHERN LIGHTS STUDIO
I went to see the doctor, to cure me of my pains.
After examination, he explicitly explains:
Most of it is in your head,
so get some rest and go to bed.
And when you wake, take two baked squid brains.
-JHD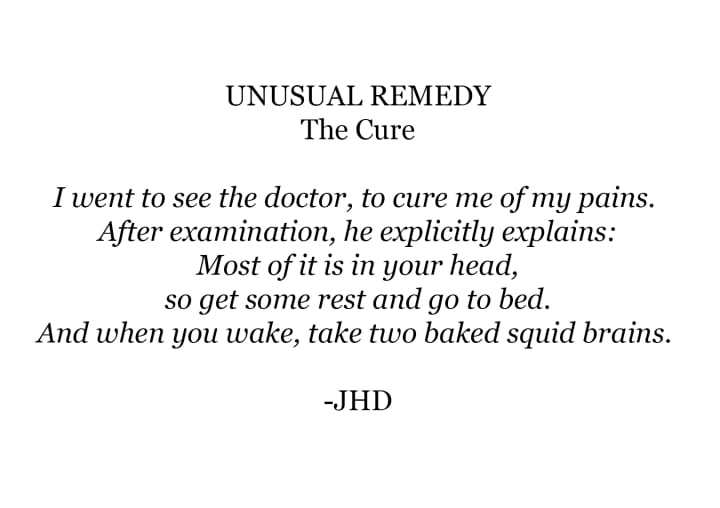 About the Creator
ABOUT THE AUTHOR:
Jon H. Davis, is a digital alchemist, and explorer, who documents the natural world and cultures with words, photos, and videos. View more of his work with partner Iris Brooks at their NLS website, www.NLScreativemedia.com
Reader insights
Be the first to share your insights about this piece.
Add your insights