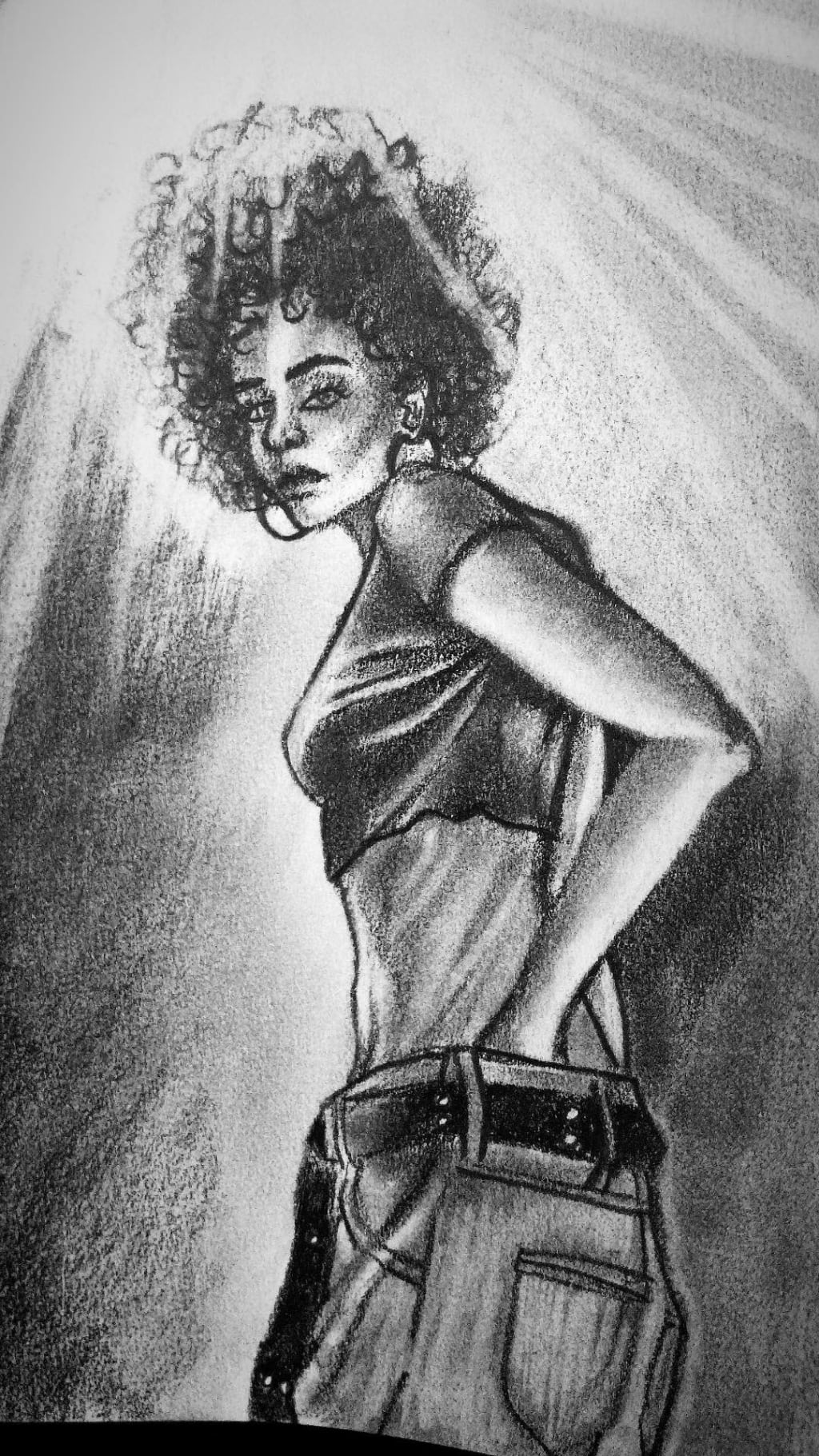 Art by Jaded Artist Co.
My eyes are filming frames—
memories of us in abundance like it's B-Roll
Loving you has poured light into my soul,
making my empty parts feel whole again.
Mendin' broken pieces like you sealed them together with gold,
All that you held in your hands like when I looked up at your face,
into your mind,
I was sold.
In your presence I would never feel the cold with your embrace— from lovin' a star as though everything that you are, would erase all my bad, blinding sights—
It's subdued with a heavy armor;
Cocoa skin covering colossus plains of tough tissue,
Only physicalities,
All meat, and bone, but I'll miss you.
God tailored you by honing my imperfections;
Giving you sections of affection not mastered by many,
N' man, he—
Left me with such a beautiful reflection.
The better half of me