Unnamed hotel
The desolate winter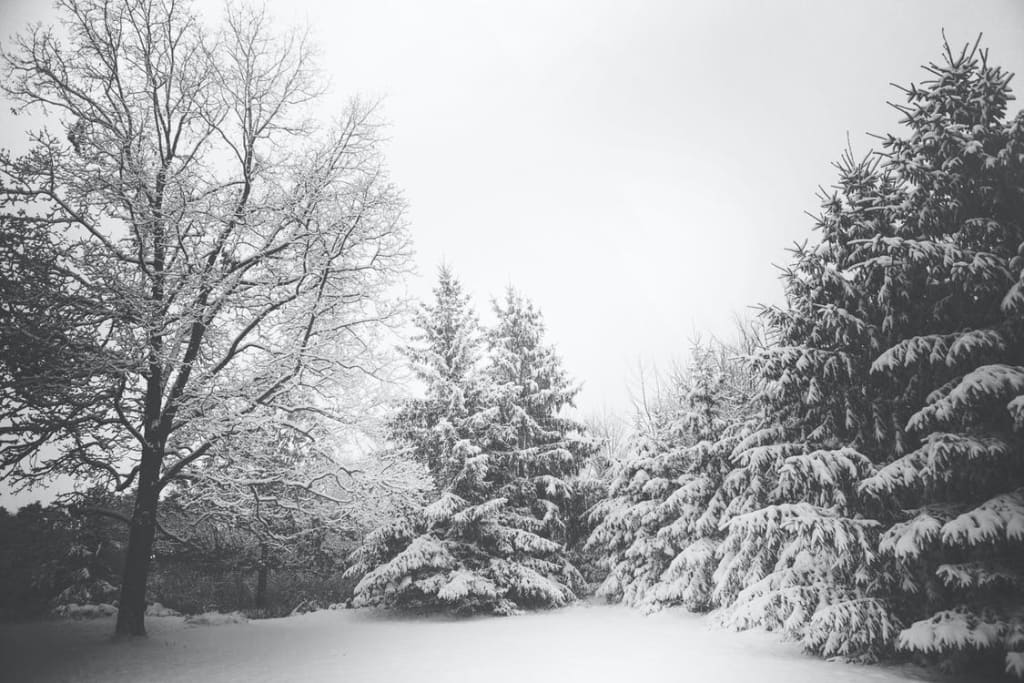 Image of snow-ridden trees
11 W. 26th St.
There was a shooting in this area not too far from here -
the Chicago Tribune reported yesterday that 5 people had died.
Sitting on the king-sized bed -
(hell, I could be anywhere - at a hotel in Paris, London, NYC, Seoul, Tokyo) -
surrounded by my objects that stare intently, imploringly, accusingly at me,
I am caught in this thick, fluctuating, nebulous state of the unknown --
the uncertainty of what tomorrow holds, a fucking question mark--
It envelops me like the amniotic fluids of my mother's womb
tightly and with an unknown force
each contraction pushing me out into the world
yet I, scared shitless,
as I kick and fight, the unborn babe in the uterus.
Come on, Susan, get it together
Come on, Susan, what are your plans for tomorrow?
Come on, Susan, where will you be?
I don't know
I don't know
Je ne sais pas, I reply wearily to myself
I am a thick bean-sized bubble, floating around
from one wand to another
waiting for the one that will keep me moored
You