Uni-verse. Or, Verses That Unify
An illuminating experience within the dark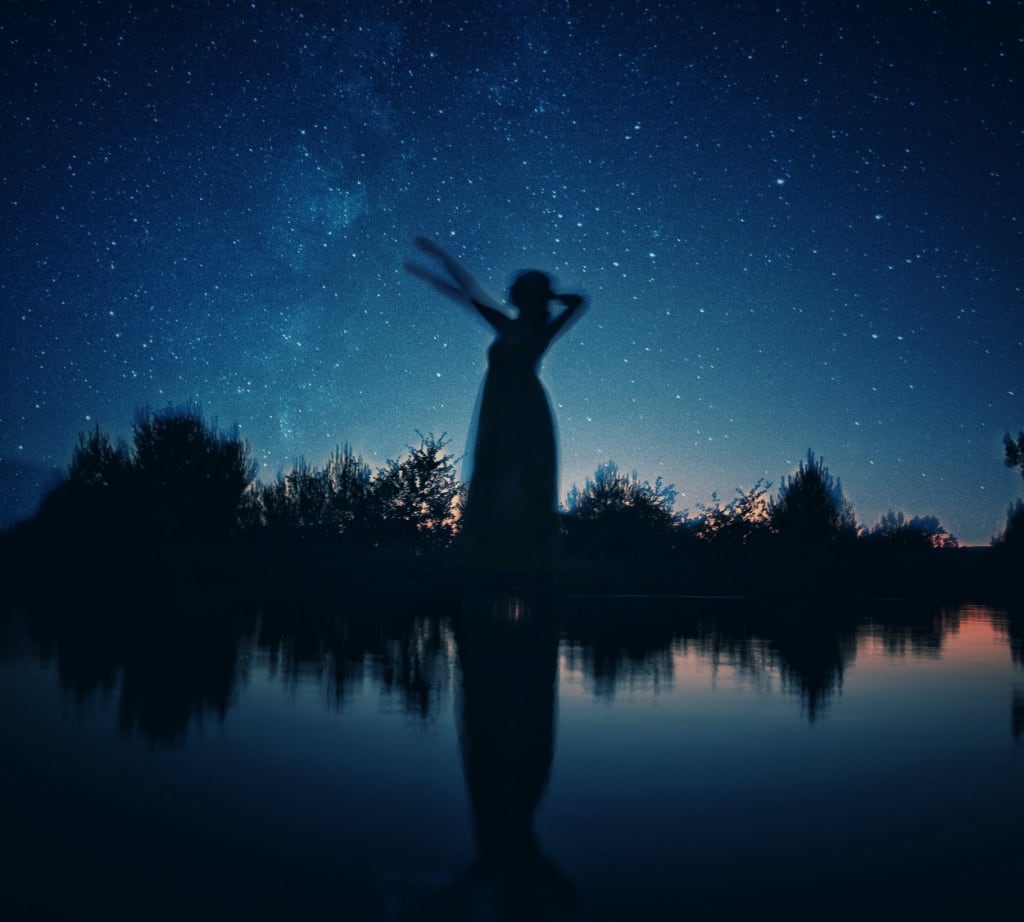 Photo by Baraa Jalahej on Unsplash
Night appears,
as our sphere
executes pirouettes,
tempting simultaneously
the sun.
I contact all the entities that contribute
to the perpetuation and the widening
of consciousness,
by just being themselves.
Muting useless external information,
capturing mysterious murmurs,
sensing vibrations underneath.
I see my body's outline becoming vague.
I feel I perform
an aerial dance,
though I am motionless.
Action without movement.
Thales is whispering to me
his thoughts about cosmology,
as he flows
within the everywhere and the ever-now.
A moment of merging myself into the whole,
the earthy collectiveness included.
Magical coordination
of us all.
There's no division of myself
neither from humanity's highest manifestations
nor from the lowest ones.
Zenith, nadir, and everything in between
are one… now.
I don't want to label what's happening.
I don't care about how long it'll last.
I just experience it here and now,
which is — in a way — eternity.
It's like we all
listen to the recitation of the same poem,
and we all feel touched by it;
synchronicity of our homoousious cores.
So, to me, based on the etymology …of this moment,
the Universe is a poem,
the verses of which
Unify us.
***
Anthi Psomiadou — CC BY-NC-ND 4.0 International : Credit must be given to the creator/ Only noncommercial uses of the work are permitted/ No derivatives
inspirational
About the author
Writing, Life coaching, Criminology, and more. But I simply do these, I am not these. I just am.
Reader insights
Be the first to share your insights about this piece.
Add your insights