Unfair & not-so-lovely
A candid take on colourism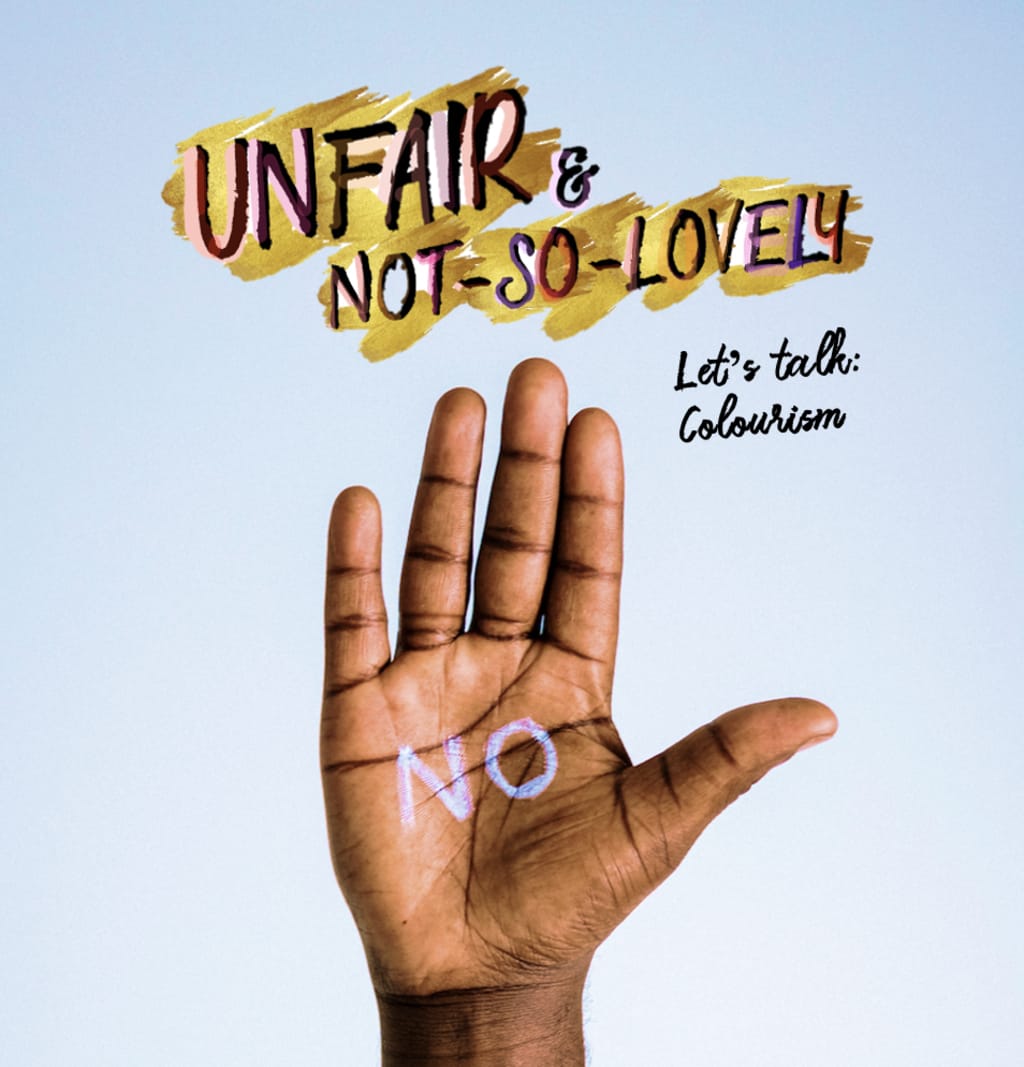 Beauty has no shade. It is not light. It is not dark.
Why then do they scrub and scrub, so the sun leaves no mark?
"Clean up, get pure, get a glow"?
Will a lighter skin tone bring these to show?
Somewhere buried in the depths of Asia
Dark skin is seen as not pure, not clean.
With a forward, open mind of today,
Isn't this concept somewhat obscene?
Growing up in the Mediterranean,
You tan, you fade – the beauty's unchanged.
So when the Asian camera lightens skin
I can't help but think the mentality's deranged.
Yet –
The only thing worse than the products to buy,
Is that there's a market they were made to supply.
So, let the kids out!
Don't hide from the rays
Light or dark brown
Should bring pride either way.
Let us be known as that generation
Where racism could only dwindle and fall
And when we look within our own
Let colourism be rid of, once and for all.
And a backward society afraid of change,
Will ask why this movement was made.
Diss society. Throw some shade.
Cause when it comes to beauty, beauty has no shade.
'Colourism' is discrimination against individuals with a darker skin tone within the same ethnic or racial group, and is unfortunately, not uncommon in India where my roots are, yet totally unheard of in Malta, where I was born and raised. As the fight against racism continues globally, it's important for us to acknowledge colourism too and this is what I hope to do with this raw and simple piece. Here's to embracing all skin colours and tones - it's about time we did, don't you think?
Picture source: Cottonbro, via Pexels