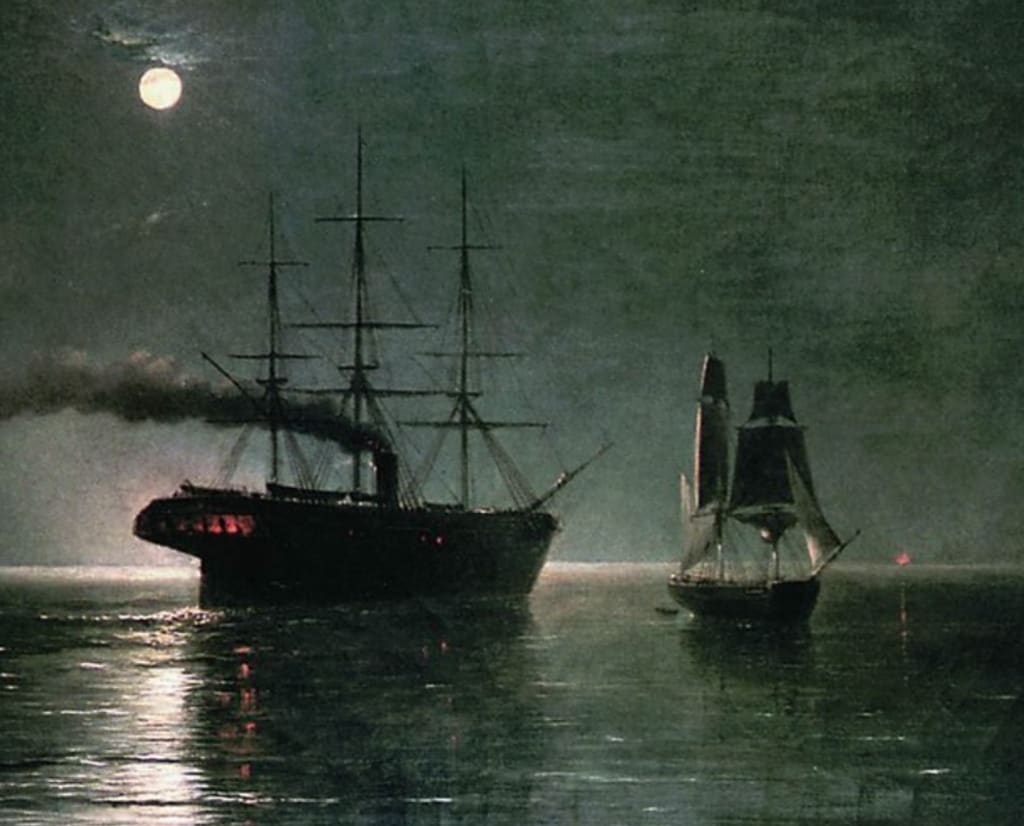 We're just two sinking ships
who happened to cross paths on each our sea journeys
We've both hit out icebergs.
How could we save each other?
Our bows are broken and submerged beneath the surface.
We burn from dusk through until dawn's morning glow.
The water around us mirror nothing but the flames that stow castaway on board our ships,
watching in silence as we sink slower and slower into the silver painted sea.
The flames that we lit ourselves.
Please, let me help you, fellow fallen friend.
If I allow my captain to conceal the smoke and announce my sails are set and ready to venture onward,
then you'll let me send forth my lifeboats to you.
And if not, then otherwise you'll fear I'll drown too.
But if I can save just one of us, then we'd no longer be two sinking ships.
Instead, just one lost cause.
About the Creator
I'm an aspiring writer with a passion for creating art from the free world around me or the worlds that exist solely inside my head. I strive to connect closely with my audience as we together experience and express the human condition.
Reader insights
Be the first to share your insights about this piece.
Add your insights