Two Poems About Soul Travel
Each Soul & Fleeting, Life Is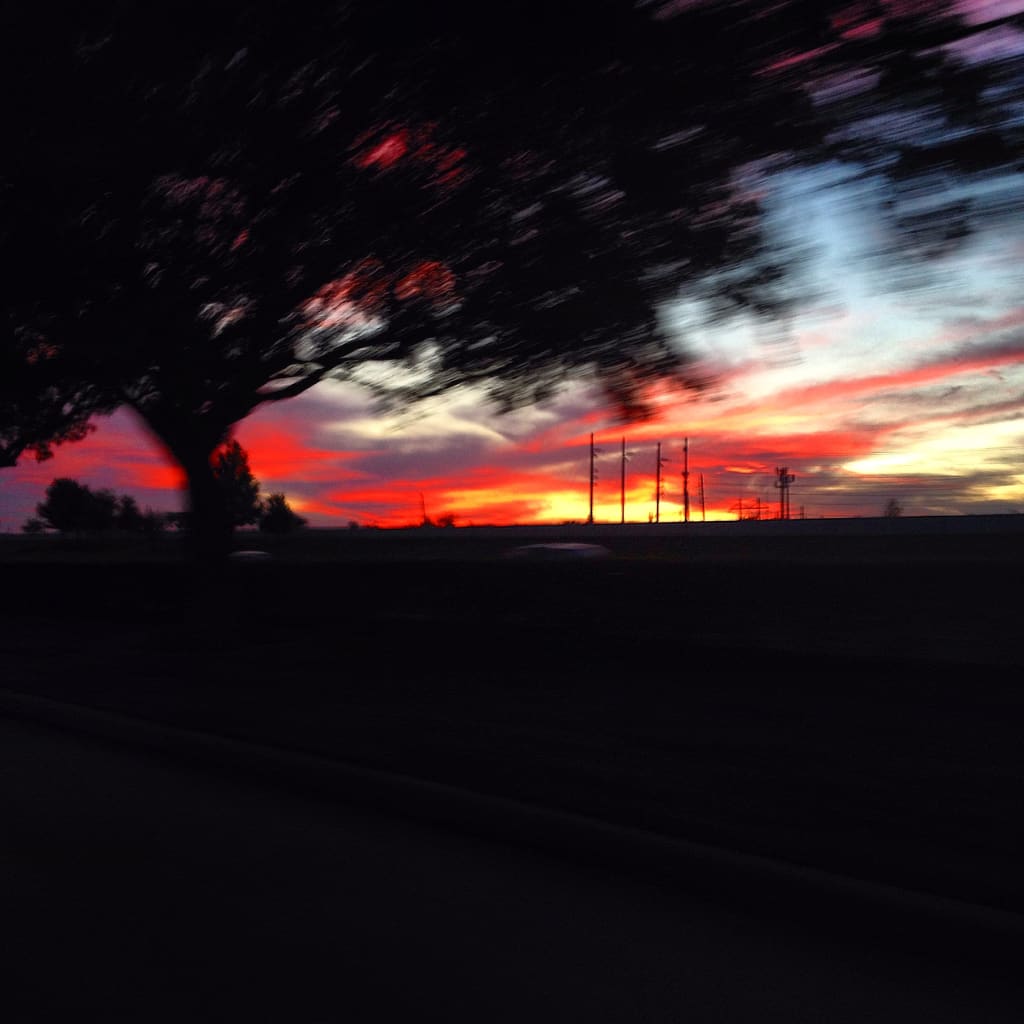 The sunset signifies the ending of a day ...or something else perhaps. Whether it is eliminating a destructive mindset or changing your eating habits, the sun teaches us how to appreciate each day here on earth. We grow from each step we take through this wild expedition life offers us.
Each Soul
Oh dreary evening
Some thoughts need forgiving
I can't keep tipping
My anger and frustration
I try the best I can
What else do you want, man?
I feel unappreciated and disliked, so scan
Your mind and your thoughts
Just rewind the suffering times
A taste in the mouth as sour as limes
Permeates through my throat
With disgust and I regurgitate
That foul taste in my mouth
Telepathic kinetic interfaces
Sending signals to relay messages
Receiving messages in cosmic spaces
The visage of death travels in sections
Each soul is deselected if it's not time
Each soul is infected with love to some extent
Each vessel defected from their previous lives
Everything we experience is precious
And then comes the flashing light
...Gone forever
(Copyright. 2016)
Fleeting, Life Is
Life is impermanent
Yet it's always present
Souls come and go
Where they are is unknown
All we truly know
Is that it all goes on
It feels so heavy or soft
To bear a life
To nurture life
To reminisce back in TI:ME
Observing the moving people
Just as if they're stars
Orbiting a purpose
We all contribute a service
Of any certain kind
But with some nervousness
There still lingers a divergence
Splitting atoms is like splitting souls
Connected for a predestined purpose
Fleeting Life is
But it's value is not worthless
There lies your own self converted
And there will always be a purpose
So go find it!
(Copyright. 2017)
nature poetry
About the author
I am an artist, environmentalist, musician, and writer. I enjoy writing about my passions or anything on my mind. Get to know me through each poem and each story, and come with me on this journey to build a conscious community for all.
Reader insights
Be the first to share your insights about this piece.
Add your insights