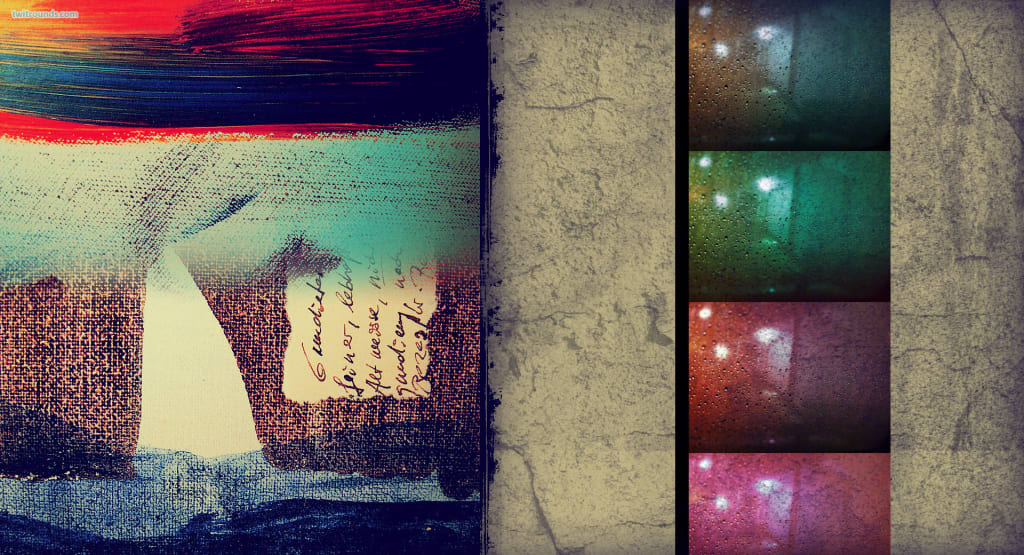 [ A Little Attic in my Head ] (Pt. 1)
I close my books for the night.
I repack the boxes
And check if any need more duct tape.
I shut the filing cabinet.
I check the garden
And see if any virtues need watering.
I wave goodnight to the little creatures in the corners.
Above my head the fish swim in silence
And all is peaceful.
I reach up to turn off the light.
I look at the bolted barred door
But I do not go near.
There's some things I can't do.
I'm healing
But I'm not ready (Yet).
[ A Visit to a Prisoner ] (Pt 2)
I descended a staircase
To a cellar
Where light was wont to shine.
He sat across from me,
His self-inflicted chains tangled everywhere.
It had been a long time since I'd come here.
His eyes used to be blue, I think.
Did he even recognize me?
His gaze shifted around the room.
Sometimes it flitted to me.
I took a deep breath.
"Hello, Heart," I said,
"It's been a long time."
Then I heard it.
That throaty laugh I missed so much.
"Yes," he replied,
"Too long."