Twenty-Seven
Perils & Ponderings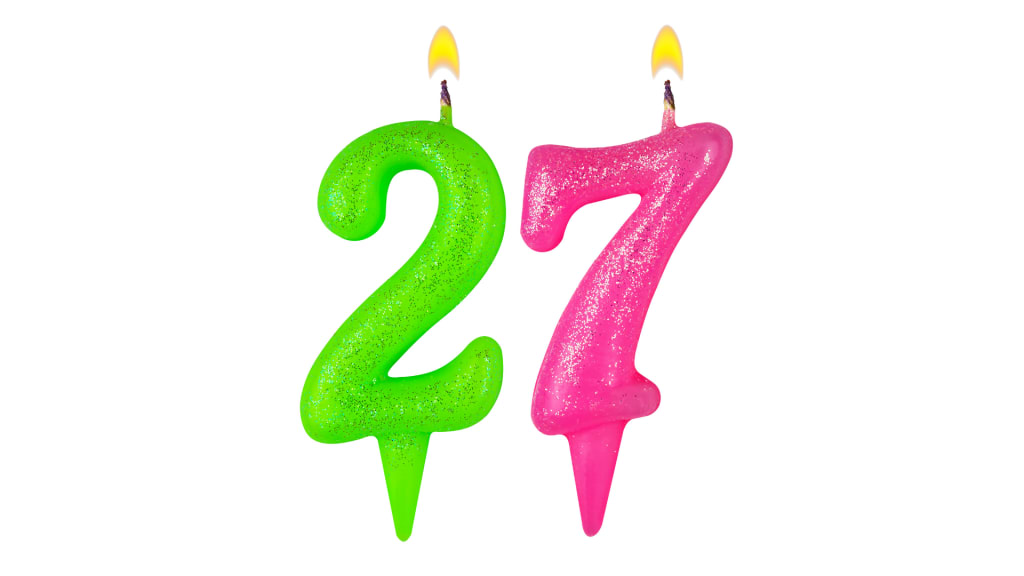 Twenty-seven. Fine-lines. Saturn Return. Adult acne.
Supercuts. Cheap wine. Grey hair. State Farm. Carl
Jung. Tax return. Old friends. C.V. Therapy. T.V. To-
do's. Credit score.
Large pores. Chin
hair. Pluck pluck. Wax
off. Job apps. Daily
Mail. Lit mags. Birth Control. Grad school? Maybe not.
Roommates. Smoke pot. Horoscope. Tarot cards.
Morning prayer. T.M. My routine. Moisturizer. Facial
primer. SPF. Baseball
caps. Hair masks.
Water bottle. Sore
back. Gas bill. New
tires. Old car. Goodwill. Stimulus check. Unopened
texts. Earthquakes. Level five. Hangover. Online class.
Playwriting. Final draft. Monthly payments. Journal entry.
Pay rent. HealthNet. FaceTime. Small-talk. Grand-
parents. Inbox. Funerals. Leukemia. Mom's foot.
Dad's death. Too young. Christmas questions.
Grand children? Long-
distance. Ringworm.
Google search. EMDR.
Bath bombs. Bad
dreams. Long walks.
Long drives. Pulsing
bass. Yellowed teeth.
Reddit break. Weight
Loss. Masturbate.
Plane ticket. Carry-on.
Free food. Expired
shrooms. Lost hope.
Wasted time. My
potential. Untapped.
Reader insights
Be the first to share your insights about this piece.
Add your insights