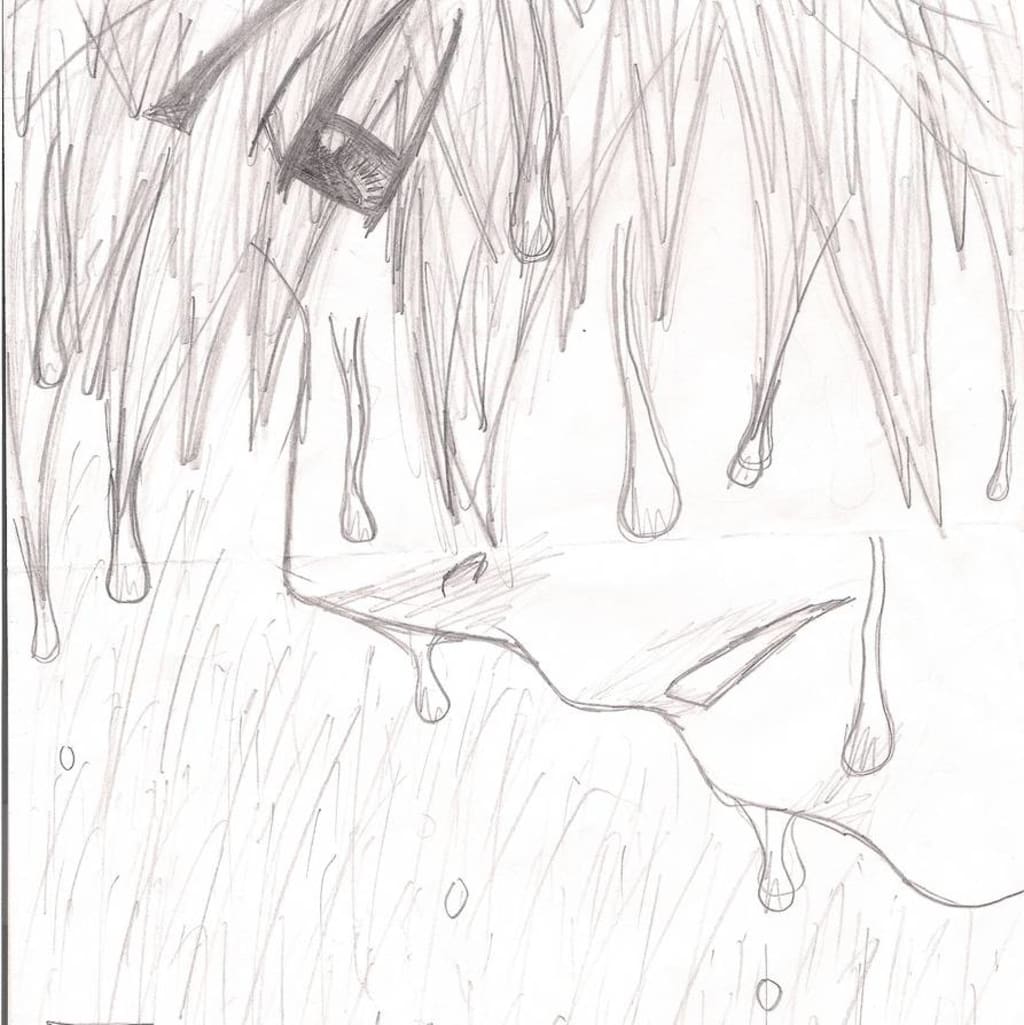 Rain pours down,
Drenching the ground below me,
Soaking my shirt,
As I let it fall over me.
I run my hands over my head,
Mussing my hair,
But I blame it on the rain.
My vision is blurred,
By the heavy, pounding downpour.
It should feel refreshing,
But it isn't.
I hate the water,
That runs down,
To my cheeks. . .
Someone stops
I stare at the ground,
Only able to see their shoes
A gentle hand lays on my shoulder,
And the stranger asks if I'm alright,
And as I look up,
From the bench I'm sitting on,
Their face is obscured,
By the bright shining Sun,
Slowly appearing from behind the clouds,
And with hot tears,
Like acid rain burning in my eyes,
Answered the stranger,
"Yes I am, I'm just tired of the rain."
About the Creator
I love music, books, and poems. Poems are to express, stories to create, essays to expound, music to feel. This is a place for my writing to be shared, poem, essay, and short story alike. May you enjoy what this awkward writer has to share.
Reader insights
Be the first to share your insights about this piece.
Add your insights