Time of Choices (2022 Elections for French Presidency 1/3)
Candidates for the First Round, after preselections.
"Sacré Bordel"/("Goddamm Mess"), brothers Bigflo & Oli*, 2022
When stranger people come in here

Eating as before, drinking beer

Such a thing won't last or adhere

Each inch lost front of islamism

Ends into rest for pacifism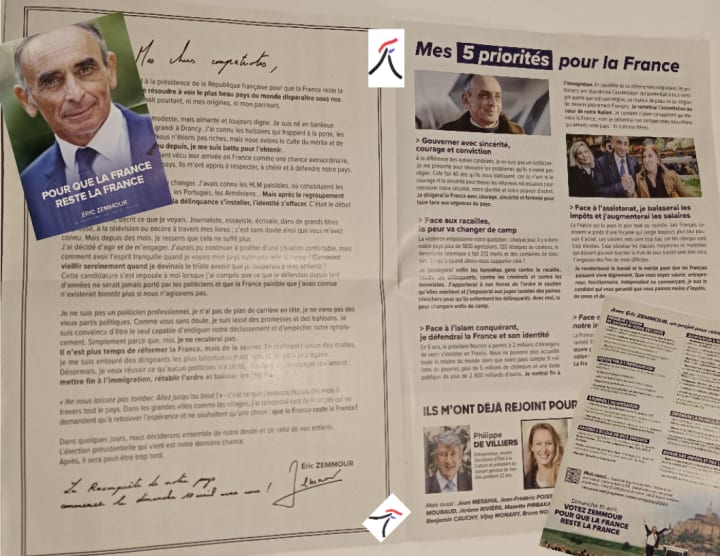 Fuck their proceeds - our lives will balk

Until the capitalism slumps

Necessity subsists to walk

Now, with simplicity plus thumbs

Yet to play more humorous trumps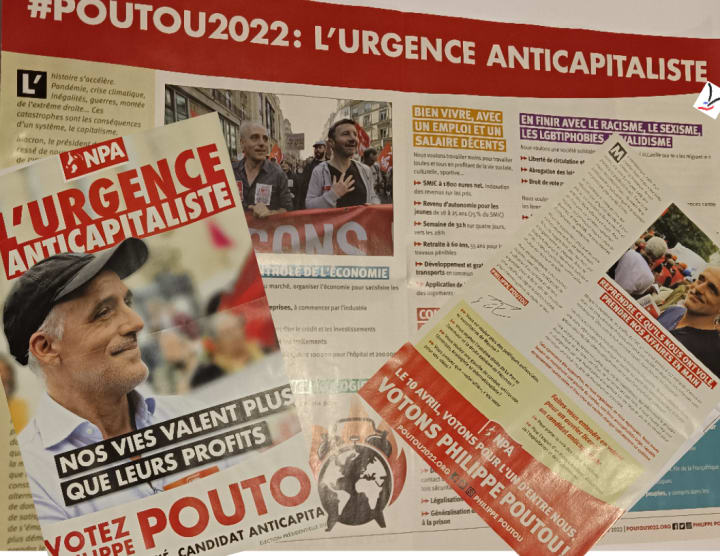 Genius from the bottle seems out

Experts expect excerpts to win

And in the same time the winds hand

Revelations which strike a pin

Sprightly shot in a way to scout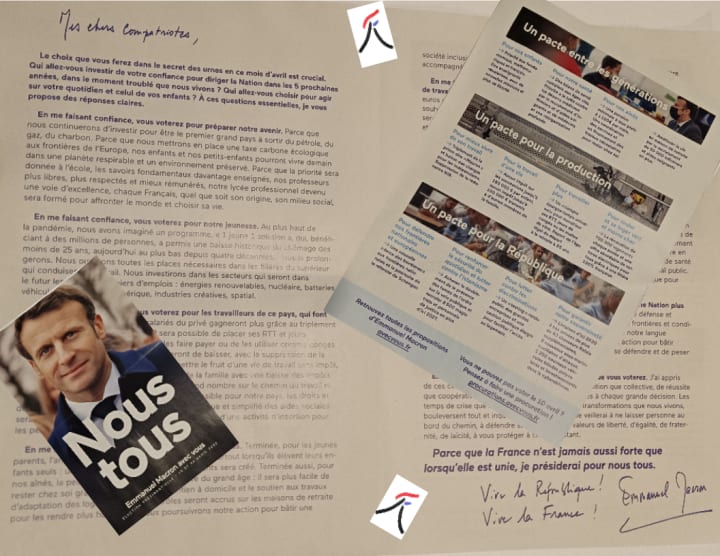 Everything differs from the past

Veracity tags a new picture

Endowing a better structure

Risks to listen hasten the blast

Yellow hairs might show a fresh cast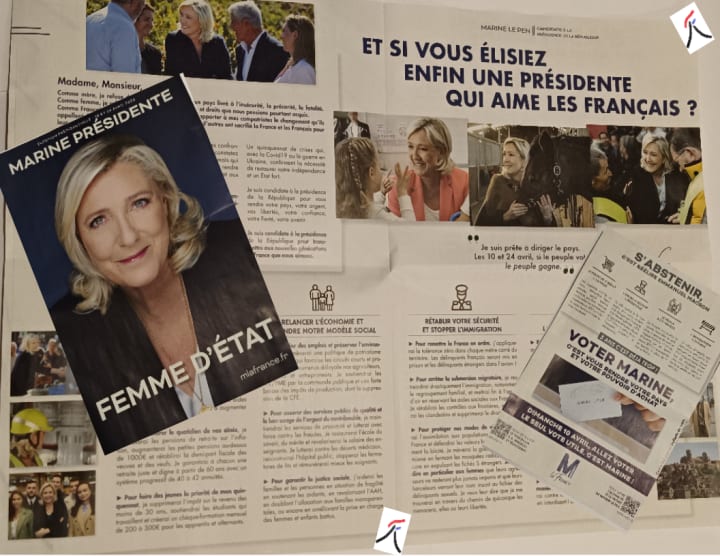 Help the blooming days to return

Using the force of folks, this urn

Misgiving is not for the screen

Any wisp counts to make it burn

Nudges when chummy bring the green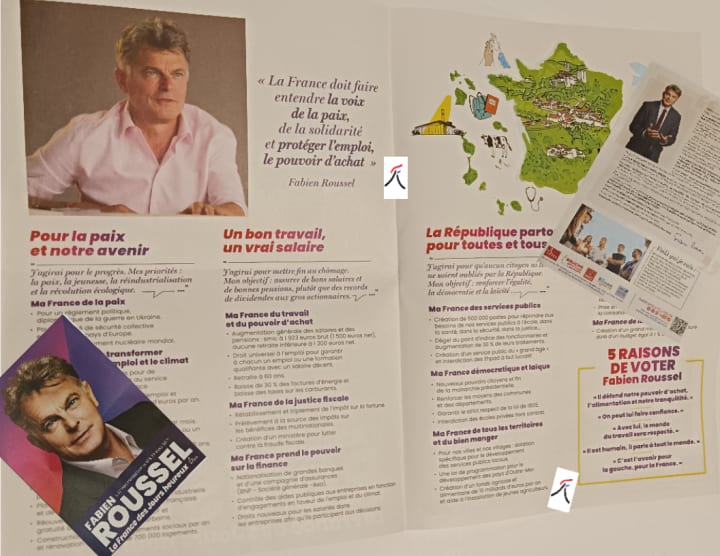 Light and bright from the biggest town

On the way to challenge and brave

Night and dark knights would put it down

Elderly facts show what we sown

Rights might settle in a new wave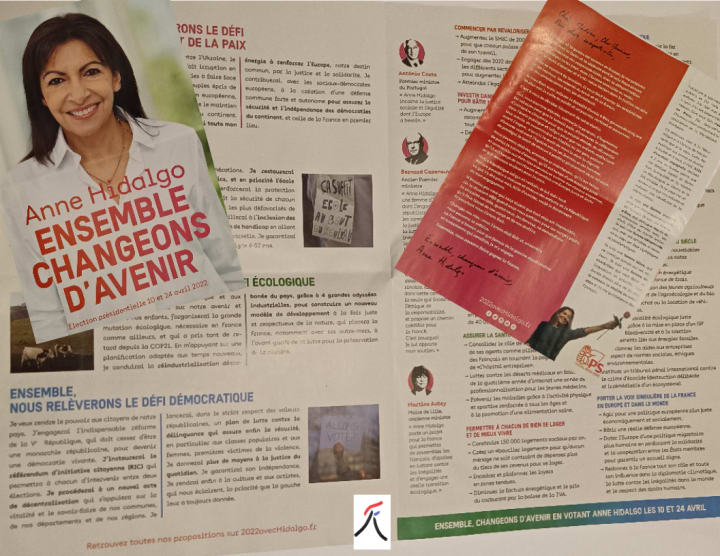 When workers access the power

Out of pressure, out of postures

Using tools they built with anger

Labor provides happy gestures

Dawn happens, seeds come to flower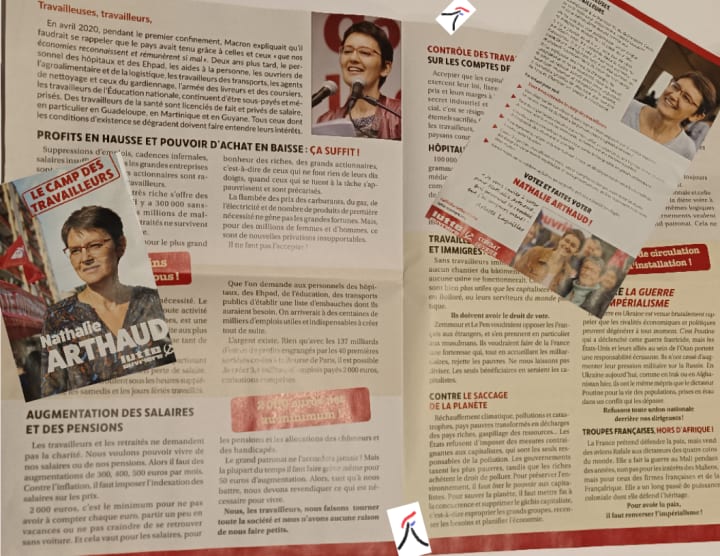 I know the things my dwellers lack

My thoughts denote from those whose wrack

People need security, wage

Economic rundowns, some gage

Leave waste where it should - plus courage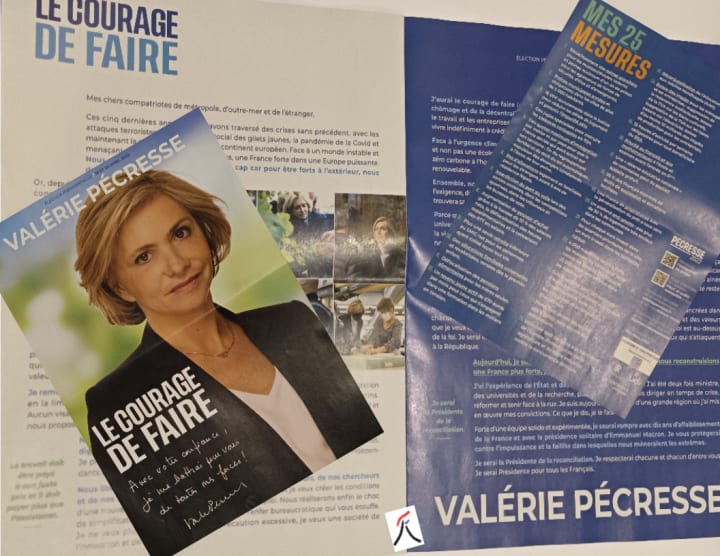 Anti-freedom out of command

Mangles too much the society

Open the sky, try sobriety

Note our strengths then liberate them

Go through hardships, make your own stem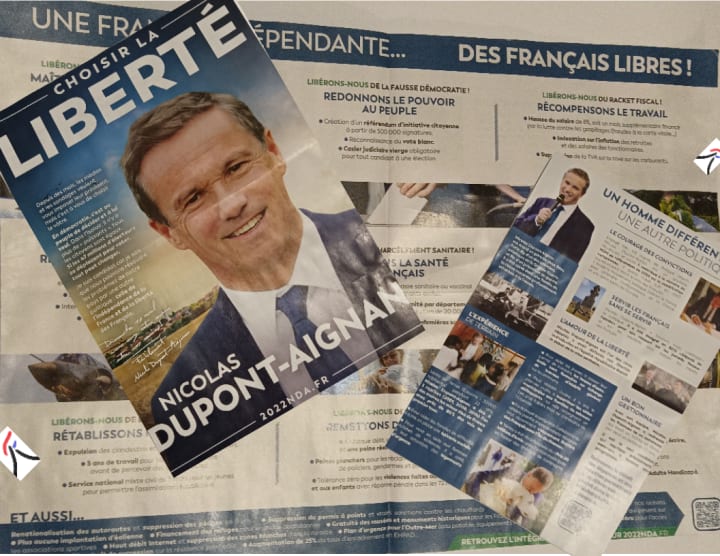 Bring innovations in this spring

Read programs, compare each longing

Our holographic forth and style

Ask for a rewrite - plus a smile

Deafness will never stop our zing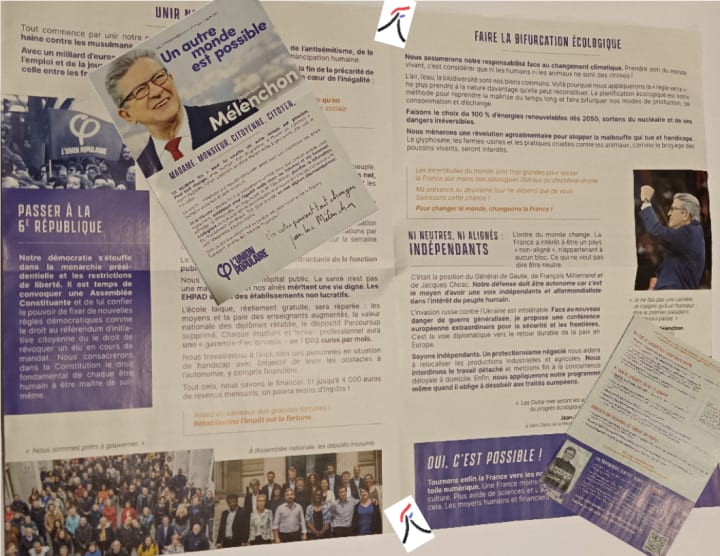 Reach the marks of success will mean

Achievements to be done anew

I wish progress to lead the crew

Now time has come to slew the dew

Yearning climate deserve a clean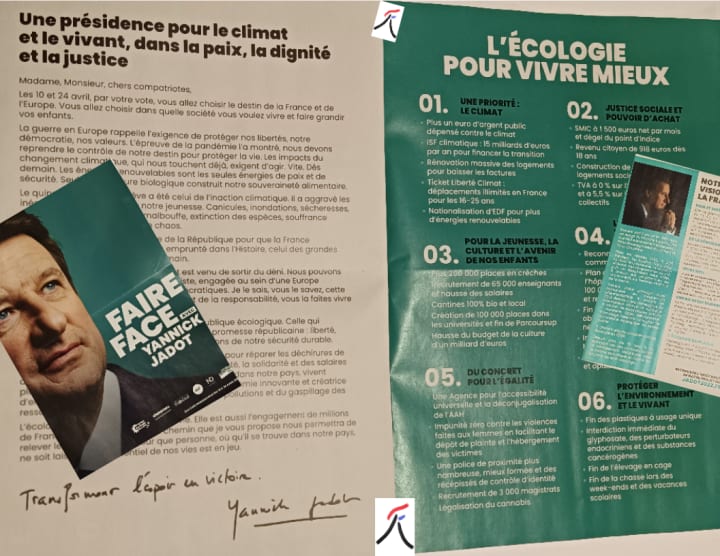 Remains of a too much active

Isolate location look sad

Nobody can peacefully live

Grieving alone - not feeling glad

Such tall love should not stay captive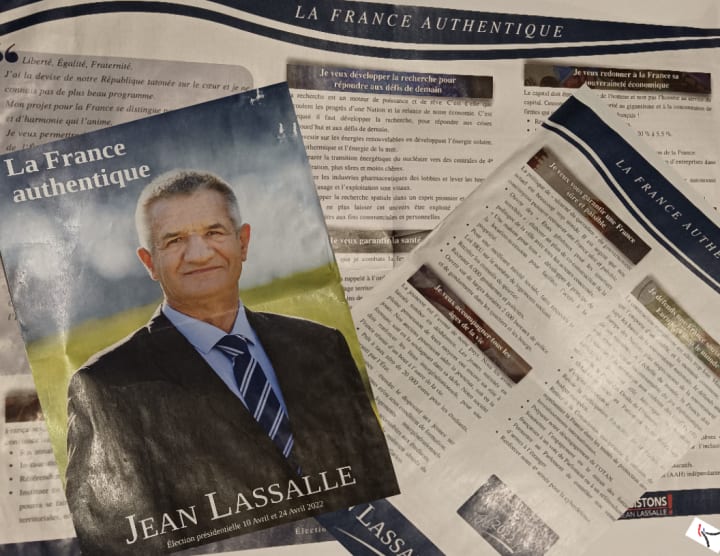 .
Sources (websites) : List of candidates and programs (resumes) (page valid in 2022) ;
Campaign websites of : Eric ZEMMOUR, Philippe POUTOU, Emmanuel MACRON, Marine LE PEN, Fabien ROUSSEL, Anne HIDALGO, Nathalie ARTHAUD, Valérie PECRESSE (not fair-play with her wallet problems), Nicolas DUPONT-AIGNAN (no phonic liaison for the "T"), Jean-Luc MELENCHON, Yannick JADOT, Jean LASSALE
This story exposes part of the program or/and reputation or/and personality of each candidate (with valid candidature) for the 2022 election of Président de la République Française. Those are not objective portraits ; previous references are given to help a better knowledge of the various political propositions. Each description is made with an identical format.
* Bigflo & Oli : Florian and Olivier ORDONEZ, 100% French rappers (and brothers)
Story n°77 was ended of writing on 26 April 2022, but might has been completed before the first (over two) Rounds of the Election of 10 April 2022.
social commentary
About the author
You may read meaningful half-short poetry on my Vocal space, and+.
Feel welcome to discover more of my universe (all writings differ from here) : patreon.com/francis_l
Here authors support each another - Please help Vocal by tipping :)
Reader insights
Be the first to share your insights about this piece.
Add your insights