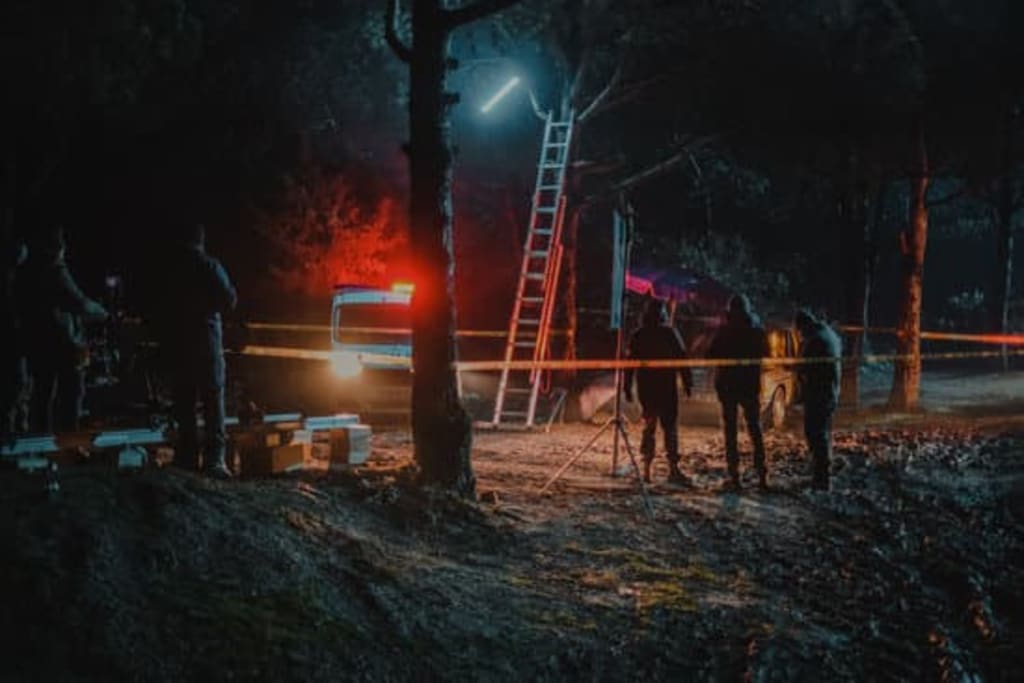 Creepy Story
The night was still, and all was calm,
As I walked down the deserted prom.
The moon shone bright, casting eerie light,
And in the distance, I heard a faint fright.
I turned to look, but saw nothing there,
Just shadows dancing, as if in despair.
Then a chill ran down my spine,
As I heard footsteps, keeping time.
Closer they came, with each passing breath,
And I knew then, that this was no jest.
I quickened my pace, but they followed suit,
My heart racing now, like a frenzied brute.
I turned the corner, and there he stood,
A figure in black, looking so hooded.
I froze in fear, unable to move,
As he stepped closer, with nothing to prove.
Then he spoke, in a voice so deep,
And I felt my soul, begin to weep.
"You shouldn't have come here, my friend,
For now, your life is about to end."
He lunged at me, with a knife in his hand,
But I dodged his attack, and made a stand.
We fought with fury, as time stood still,
But in the end, it was my will.
I overpowered him, and he lay there still,
But my heart was racing, like a drill.
For I knew then, that I had come so close,
To meeting death, and becoming a ghost.
Reader insights
Be the first to share your insights about this piece.
Add your insights