Thoughts Gathered
Stringing daily thoughts together.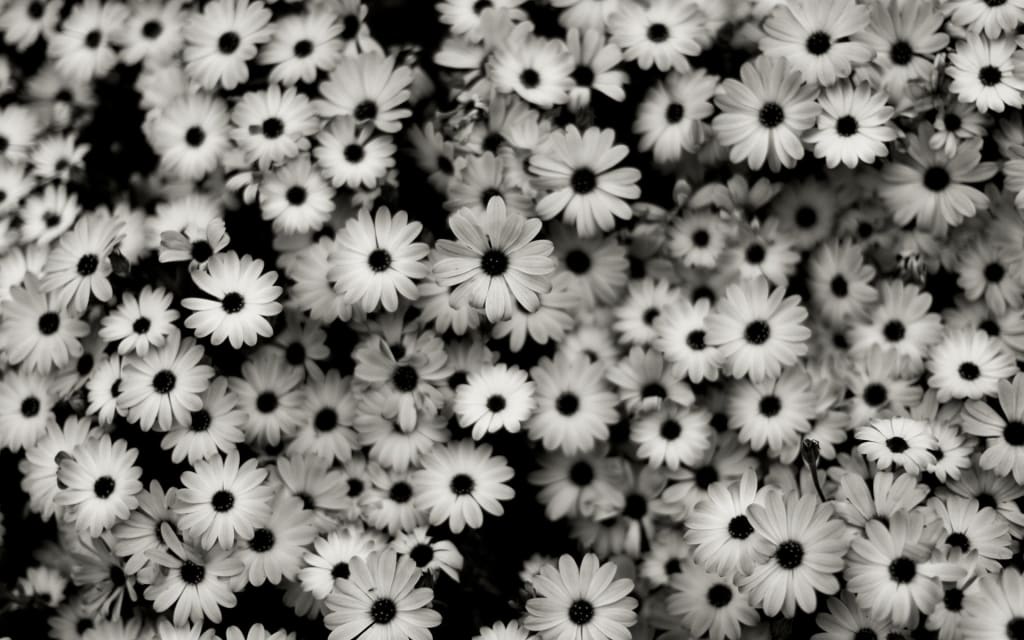 When my heart overflows with emotions so much that it hurts, that means I need to write. Sometimes I scare myself because of how much truth comes with these poems.
I know the beauty of them but I'm all too familiar with the bite.
I'm faced with the flaws that I've been snatching out of the air. Placing them in my jacket pockets, zipping them up so they can wallow in their own dark place of despair.
I'm easily burned by the sun, my skin color is fair. But fair is what life isn't. And I look at this life differently, through a kaleidoscope of optimism while I'm standing in a storm.
My doubts whisper in my ear, cuts through my soul like a freshly sharpened spear. I give others the advice that I, myself need to hear.
Falling in love when I should of been coasting. Take a step back and silence my surroundings. It's lonely in here.
But I'm still pretty. And I'm still going to try to impress you even though you don't deserve it. Take me out on dates just so you can take me back to your place. The moon lit, lust drunken look that will soon take over your handsome face. In this moment, I don't know you.
If we're being honest, maybe I don't care to. Because if I know you, I may love you and then you leave. That's an idea that I can't wrap my head around or conceive. But it's happened to me time and time again.
So put me on the bench and let another hopeless romantic in. Don't mind me, I'll be over here with my thoughts, notebook and, pen. And when you're finally ready to commit.. Just say when. I'll hop off of this bench and jump into your arms of lust and disappointment. It's not you, it's me.
Well maybe it is you. See, I for so long thought love was fireproof but maybe my lusts of the past didn't come equipped with everything to withstand my intense love for of which is fire. I love so deep, even my significant other can feel my deepest desire.
Water. Simple yet essential. So maybe water is my enemy, I need it to survive but it puts out the flames. Maybe I'm playing myself in these stupid love games.
See, the body is made up of 70% water and my heart is the size of my fist. How I so desire one more lust-filled, lingering kiss while you tack on additional risk. The water is unruly but so is my fire, so I'm forever facing an internal battle. One of which is worth fighting because I love you.
Wake up every day with the same hopes, dreams because this life isn't at all what it seems. Living for more than a paycheck and merely surviving.
I'm climbing to the top of the world with a bracelet branding me as a fall risk. Because I've been known to stumble but I always get back up with and without assistance. I accept help with heavy resistance. But that's just the weight that I carry around from trials of the past when those who were supposed to help didn't actually last.
Dreaming. Most people like do it with their eyes closed but I prefer to keep mine open. That way I can't lose touch of reality and I'll never be able to lie to myself. It just lessens the blow later in life and cuts back on unnecessary strife.
I don't know my own capabilities because I'm always surprising myself. Always going above and beyond so now I don't put a limit on myself. I am limitless and mighty. Dynamite comes in small packages and I'm bursting at the seams.
My poems are like windows into my life but now I'm pulling the shades. I've been exposed to the unforgiving light of which is my writing. I'm fading back into the darkness which hides my flaws. Because their teeth are starting to sink in and the warning nibbles have turned to resentful biting. Now, I'm held captive in their unforgiving jaws.
See, flaws hate being exposed or maybe it's the owner. I own my flaws and I showcase them because I'm not afraid to boast in my weakness. I'm not close to where I wanna be or what I want to achieve.
But I do know that I love me. And that's what's vital. Flat lining.. Shallow breaths and that's it. She's dead. The wave of "what did I just see?" swept over my entire being. Watching my best friend take her last breath five years ago was an unforgettable sting. My heart holds so much inside that nobody is allowed access. Just shake my hand, congratulate me on my success. You'll never know all of the emotions that I possess.
I'm a successful, optimistic, hopeless romantic that likes to slit open my heart and let my emotions flow into these poems. I have many strengths but there are a few things that I lack. My flaws are in for a treat because these days, I bite back.