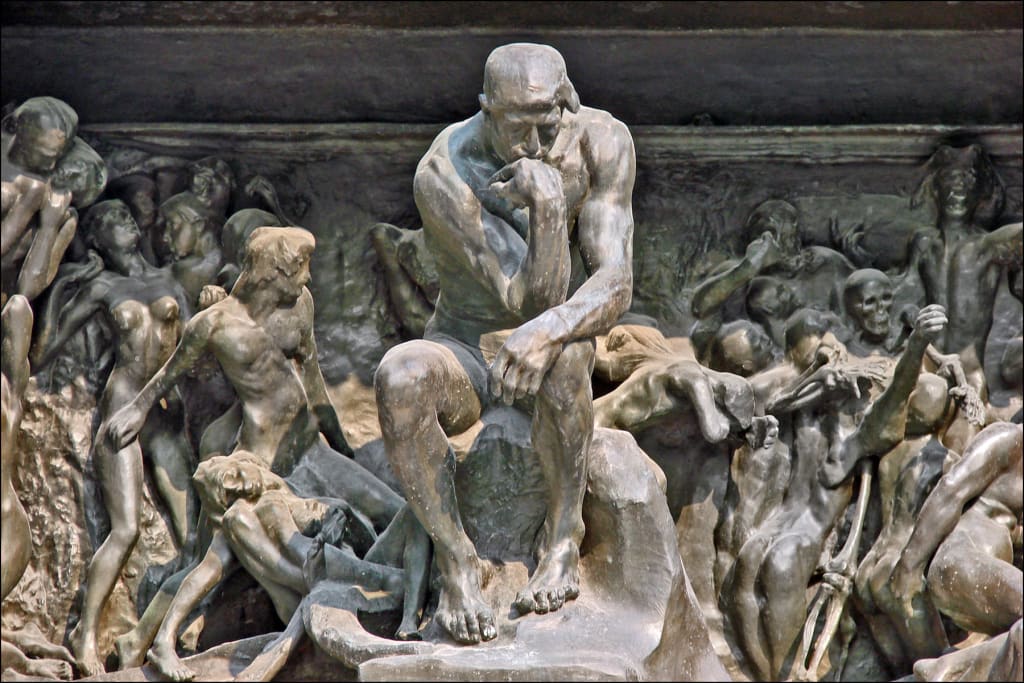 I was handsome with the cursive as a young man
Dancing on purpose, to slow jams
On paper I can do more than...just relate, damn!
The pen is mightier than the sword is, my friend...
Are you bored, yet?
There's more boxes to be explored in my mental storage.
The key is to stomp doorsteps, on imaginary keyboards, YES!
I'm typing...
Freestyles off threats often as I take off shirt on chest...
Meaning,
I'll give you the T off my own back,
And it's easy to let it go to the needed in fact...
Best believe me,
When we connect it's always respect...
"Will you accept this collect call from an inmate name Shrek?"
Yep! What did you expect?
See, I too have had writers' block and the solitudes of stress
Green with envy, I guess. I had to make something outta nothing
A cell in rocks, seen through a microscope, huh?
The things that I tell the cops, won't ever pinch my folks up!
Nope, never! The boy is so clever!
I, is it! Forensic scientist, when I listen and apply some sense
In the highest traditional form providing the bits and pieces to this
Encrypted script as if it's crypto, only out in the open with noise,
And if it's fiat then we all know its not amounting to much more,
We talking small talk bruh, nano chips fried in a kettle big...
Like technology for earthlings, so obscene, though!
We human beings can't count fast enough to feel slow!
And don't blame that on the man my cousin! No...
This new slavery may be in the new blockchain plan, my brother.
Ones and zeros, all I know is hundreds by the dirty dozen collected by weirdos!
Grown women running naked clearly through school zones,
Acting out a scam or scandal...that a beau!
And Kevin Spacey, typecasting, type of men...For real though!
My life has been, Kevin Bacon, six degrees of separation...
And yet, still, as if it's steel...the pen in my hand is cold.
..."I'm a poet holding a golden candle! Yes, I am though!"
It's never is it too late to ignite the spark that you handle...
From cartoons to the HGTV channel...'this might be my throne and mantel'
"No, it's not the Flintstones, it's marble all through this home."
...I was handsome with the cursive as a young man...
Whoa and charming, with death I was flirting!
My darling, no harm done...
My mind is at ease, searching for knowledge...
About the Creator
Subscribe, so I can provide something magical while striving to be autobiographical. For the life of me I shall not take a sabbatical. I'll keep writing these apical poems, as longs as it's fashionable to my passionate flow. Let's go!
Reader insights
Be the first to share your insights about this piece.
Add your insights