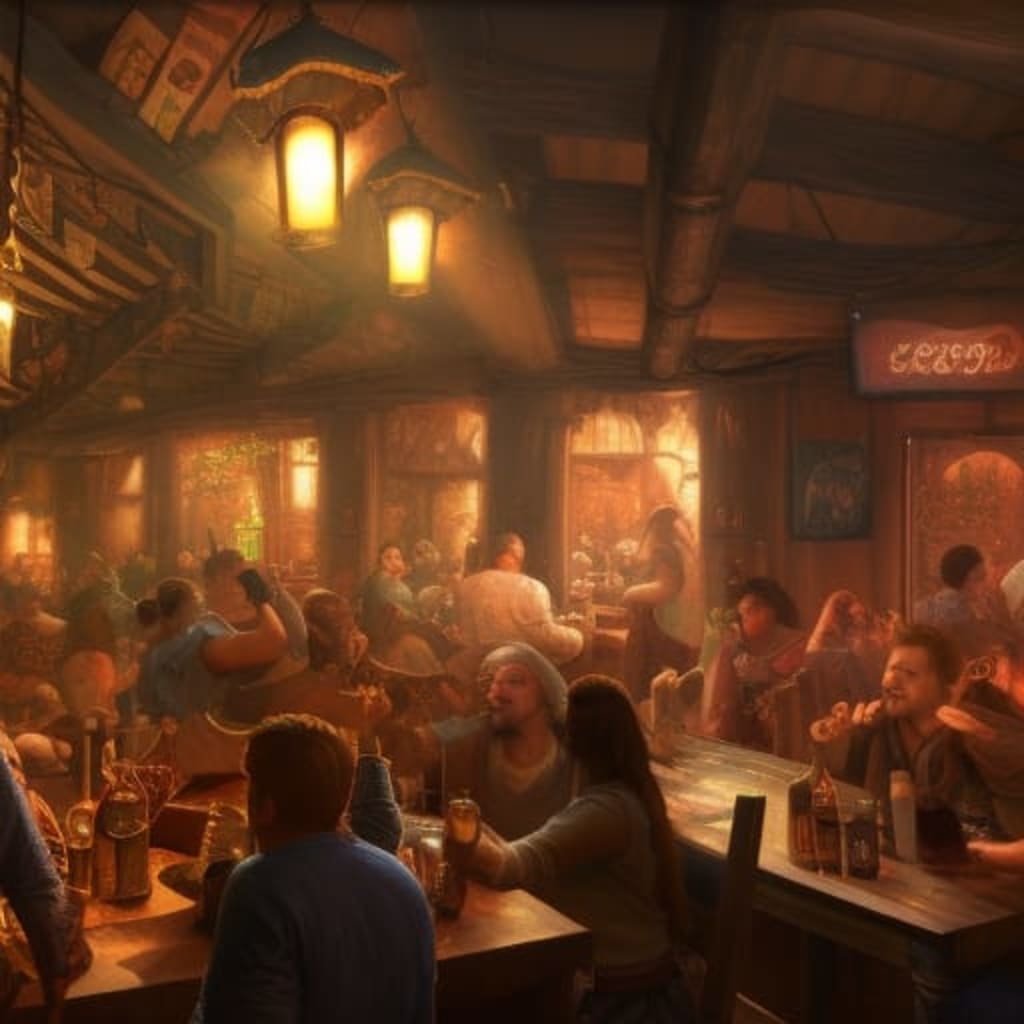 *AI image from Nightcafe*
Tired travelers traverse terrains
trekking the tempestuous torrent
Through thick timbers, they trudge
toward the transcending territory
The tourists thrill, throwing trills to the trees
then, their tattered threads trot through the threshold
Thelma's Tavern's turnout tops the theaters
There's tunes thumping
toes tapping
troublemakers talking
torches twitching
thugs triumphing
thirty townsfolk thirsting, tasting, tumbling
tipping to the taps,
teasing the timid,
tricking the traders
tangling their tongues
(those that tarry turn taboo)
Then, they toast to Thelma
toping through their thick tipples
Time ticks
the tavern turns tranquil
Tallying the tips
Thelma thanks the tempting tonics
til tonight's twilight.
About the Creator
I never believed the sky is the limit, therefore my passions are expansive. My interest in writing stemmed from poetry but my heart lead me to Sci-Fi Fantasy. Consequently, my stories are plot-driven with splashes of evocative elements.
Reader insights
Outstanding
Excellent work. Looking forward to reading more!
Add your insights