The Wenatchee
Thoughts upon a passing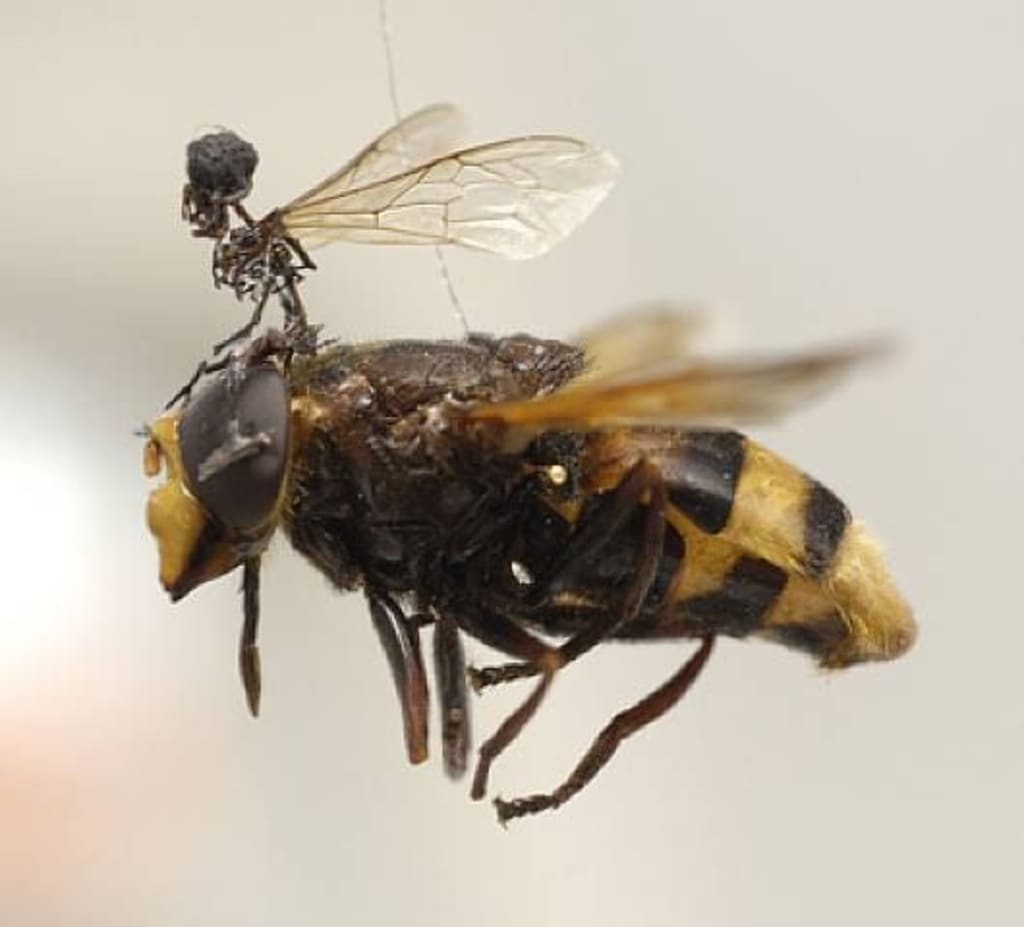 Tessa Farmer sculpture
The whale breached, the ferry Wenatchee struck - great shock to both, and death for one.
One day later, a man's heart stops, great shock to both, and another one gone.
He was the Wenatchee's engineer.
Behind the galley counters, I heard the workers gossip,
Of fearful talk of karma among the crew.
What if this is how it begins: not the cataclysm we half expected, suspect we deserve,
but animal spirits, weaponized, coming after us one by one?
A more personal retribution,
it begins with the creatures with the mass and intellect to cast out a shard of soul with their last breath's vengeful force.
Sense of triumph spreads out through the connective web, the spiritus mundi,
ripples that roll beneath our power of measurement,
smaller and smaller beings gain the power to lash out in final flash.
Until finally the smallest insect struck by a windshield strikes back with lethal precision,
needle spirits piercing human hearts even
as exoskeletons collapse into glass,
and cars crawl down the highway,
the last few saints among us
aware of our every touch and breath,
creeping delicately, impossibly,
between accidental sins.