The Vibe Of Home
Home is a vibe
They say that home is where your story begins
That home is where the heart is
That home is a collection of the things you love
A list of your favorite things 
That it's a story of who you are
Maybe home is somewhere I am going and have never been before Warsan Shire wrote. And that's because she was writing about refugees running away from their homes seeking a home where peace resides. A new home. 
 Is home a personal journey? A journey from who you were, through who you are to whom you are destined to be? I wonder…
To me, home is not a place. Home is a feeling. A vibe 
You can't touch home. But you can feel it 
You may be home and not feel at home. And you may be in a strange place and feel at home
Same way you may feel chocked in your mother's arms but feel at peace when wrapped in a stranger's embrace
You may feel unwelcome in the house you grew up in but feel bliss in a rundown abandoned shell
You may lay in your cosy bed in the home you share with your loved ones and still feel as one being pierced by sharp thorns. And you may lay flat on hard concrete and still dream a thousand dreams
Home to me is where silence reigns. Where sweet solitude looms  
Where rain falls, seeds sprout and bees buzz
It's where pink and purple flowers bloom  
Home is a good book. A good story
Where Beyoncé and Michael Jackson are playing and dance can be sporadic
Home is where judgment is at bay. Where people love you and take you for who you are. Not who they want you to be
Home is accepting. It's where you receive love even when you feel unlovable. Even when you don't love yourself. Even when you are hard to love
Home is unfiltered. It's authentic. It's real
Home is a place of collaboration not competition 
Where people build each other for mutual growth
It's a place of humility and modesty
It's where hugs, cuddles, and kisses are shared readily
Where hot romance and good dick meet
Home is a place full of joy where laughter is spontaneous 
It's where 'please', ' I'm sorry', 'Thank you', 'you are welcome' are said readily 
It's where 'I love you' is said frequently and is meant wholly 
Home makes you smile
It's warm, cosy, embracing, and evolving 
Home is here and there. It's what was and what will be
Home is what you create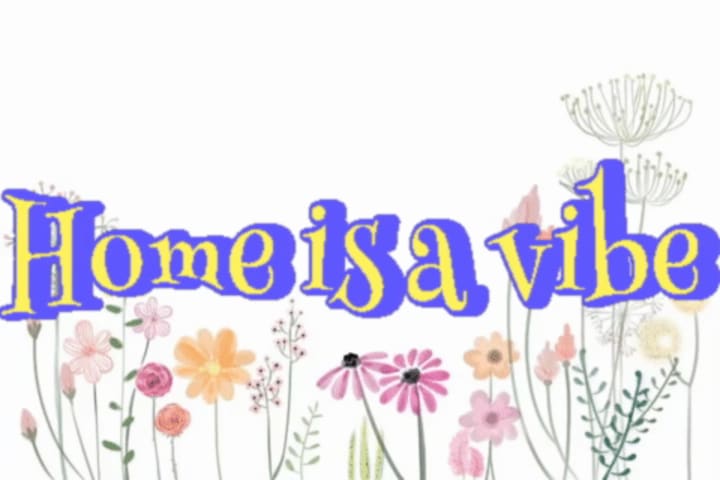 c
c
social commentary
Lover of all things reading and writing, mango 🥭
and pineapple 🍍salsas, strawberry and vanilla ice cream, MJ, and Beyoncé.
Nothing you learn is ever wasted. So learn everything you can.
Reach: [email protected]