The Untold Visions
Poems of a Deviled Mind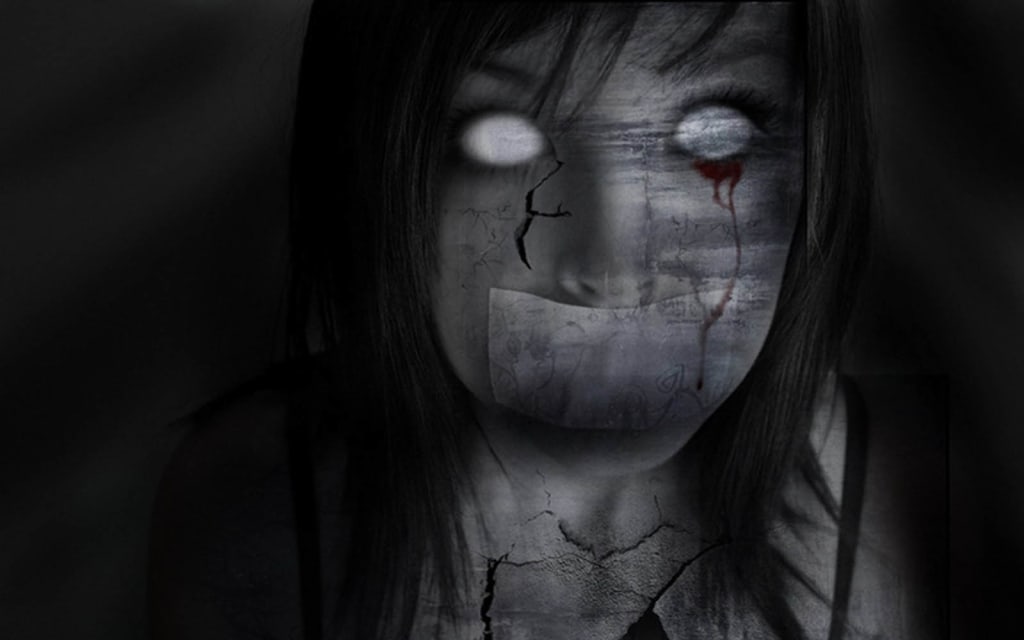 Dig your grave
You dirty slave
Don't walk in to my dismay.
Stay away!!
Can't you see?
Never can you be as Malicious as Me!
Your life began Disturbed,
As your mind became perturbed.
Now when you talk you slur,
It all begins to blur...
Stay in your own vacant world
For the Essence has vacated your presence,
And you fell in to a Delusive state
Looking in the broken glass
becoming what you hate.
A Reflection well unknown,
That grave is surly your own.
While darkness answers to My Beckoned call,
As Evil lifts Me beyond the small
Cloaked in Dement I stand Tall…
Ripping the Halos
From the tormented Angels,
Cleansing your Visions of what's Untold.
Your life is clearly a joke,
Yet you still try to hold on.
TwiSting around
deep in side that vacant vessel
A useless muscle,
Your Soul died the day you arrived.
Steeling what's not yours
The attention you adore
Only because in my eyes
"I AM REAL"
Not deprived…
You show me no surprise,
I stand Revealed
I need no Disguise.
Look in to these Eyes;
You'll see death.
My premonition will be your gift.
The sad life you have left.
Alone and cold will eventually inset.
Be my guest, take the rest,
Please I Insist…
Don't you see?
I always knew you were a joke,
So slice your throat
Before you choke
Then cut out your tongue
Because Today You're Done.
In the End I won.
I always Win,
It's a Sin...
I truly possess the Darkened Evil with in.
sad poetry
About the author
Writing poetry for 20 + yrs. My work is very dark, I have my own views and express them insanely deep with my poetry.
Reader insights
Be the first to share your insights about this piece.
Add your insights