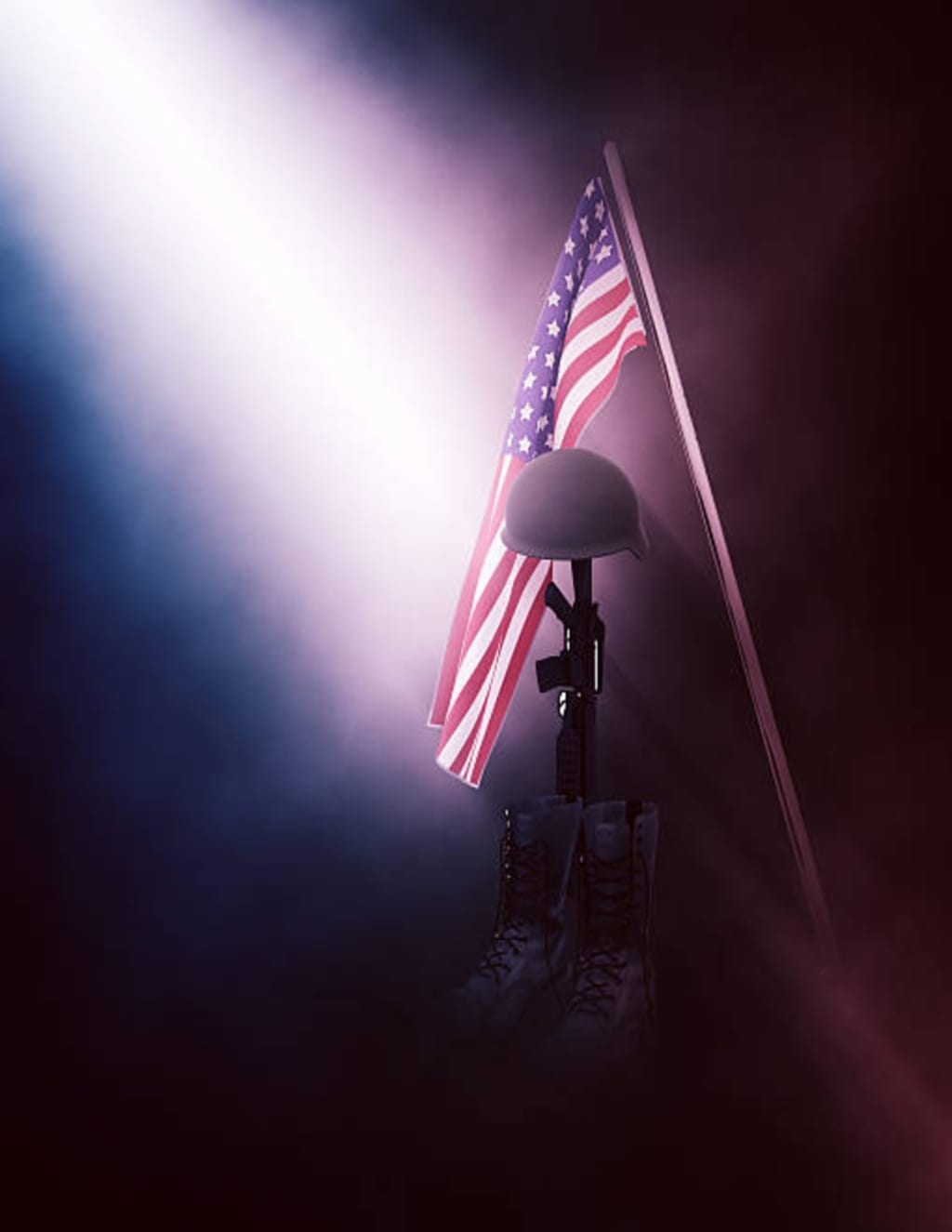 The Token
There are those who will shout the loudest,
Those not involved but proclaiming to be the proudest.
No matter the reason for celebrations observed,
Having never shed one drop of blood or for this nation served.
There are those who will sing the loudest,
Not committed to the cause and that's the saddest.
If not for those who held their heads high and died,
There wouldn't be time off or picnics or fish fries.
It wasn't something they'd intended to happen,
Going off to the battlefields, but they weren't slacking.
They answered the call of those who ordered them,
Marched forward, armed for war, holding high the flame.
From all nations with one purpose in mind,
To secure freedom, to this, they weren't blind.
"Hold your head high," shouted those proclaiming,
That family and nation's freedom were worth attaining.
"Now into the breach once more we must march,"
With goulashes, guns at ready, uniforms starched.
"Not all will make it through, this we already know,
Defeat those who want to enslave us, they're the foe."
Into the trenches, muddy battlegrounds did appear,
Those who were scared, demanding fear to disappear.
"It's for you that I do this, my family, my nation.
Knots in my stomach, hands shaking, it's my obligation."
No truer words could've ever been spoken,
As gallant soldiers gave their lives as a token.
The emblem, the ensign, the red, white, and blue,
They gave their lives for all colors, they gave it for you.
So spark the grill, lay out the food,
Surround yourself with family and brood.
For in a field or meadow the token far away,
Lays the offering, a soldier, the price paid for this day.
About the Creator
Dan R. Fowler. https://www.amazon.com/Verge-Dan-R-Fowler/dp/1944255591https://www.audible.com/author/DanRFowler/B07B6Q7XP6....https://www.fictiondb.com/author/dan-r-fowler~600904.htm
.
Reader insights
Be the first to share your insights about this piece.
Add your insights