The Tea Walk
Part One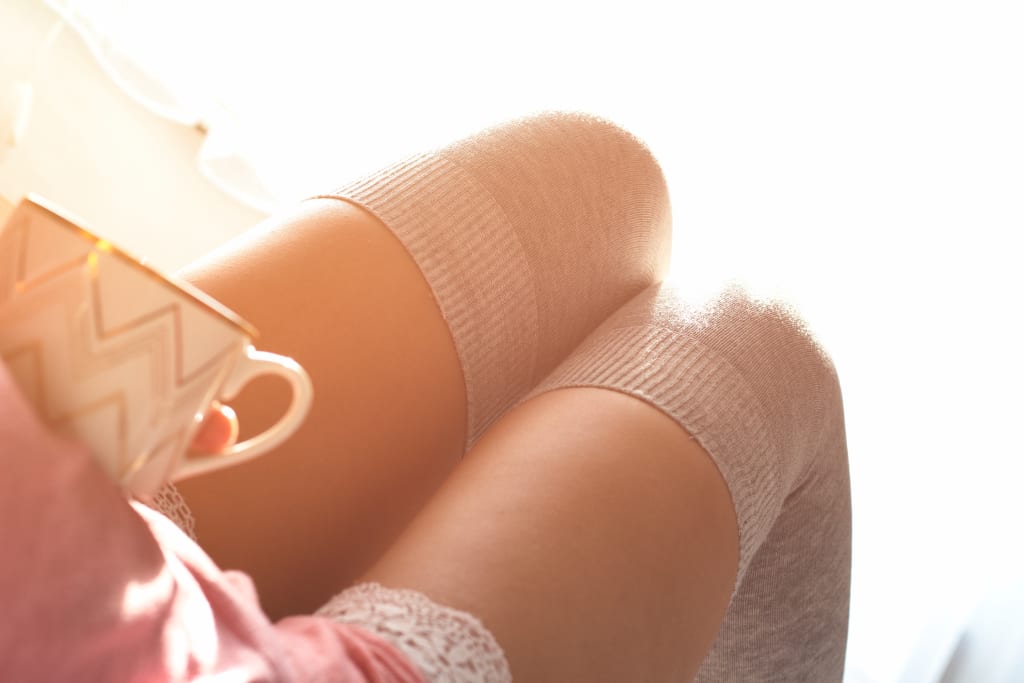 Tea Walk, Part One
The dawn starts calm because of
Her tea walk.
Graceful
Ivory skinned,
Sun-touched, shoulder-length hair
Handling her porcelain cup
In perfect balance, not a drop stirred
Without her permission.
She walks with chamomile
For all to see that
Quiet determination,
Evident in her pastel garments that expose nothing
And flow from head to toe
Like a slow thawing waterfall
Succumbing to spring in the Great White North.
She is to be left alone, in a room secluded from others
To sip her tea and work until
The horizon changes from amber, to gold, to dark violet because
They know she makes it all better.
She knows that the first sip
Renders her seductive, brown eyes closed,
And already she is mapping out her day's work
So that it easily leads to her night's play.
A shame that such a beauty is
Only appreciated when out of sight.
Katawashishiw is how
the First Nations' elders
Would describe her.
She evokes calm through confidence,
Assurance that beyond her striking look that
She cannot completely hide behind her clothes,
The acceptance of her own ways
And humility in her eyes
Ring the Cree word true.
Yet when the dusk arrives
Metamorphosis into
A different kind of beauty
Is set in motion.
She brings her lithe ways
Into the bath.
Steam emits,
She kneels, she dips
Keeping balance with gentle fingertips
Just as she did with her tea.
The hourglass shape and soft curves of her body
Now tilts and submerges in
The temperate waters.
Pores opening,
Worries of the day escaping;
Passion seeping in.
The pout of her lips dissipates,
A languid breath allowed in.
With its extended exhale
The Katawashishiw's eyes
Have taken on a new focus and form.
She is still the beauty,
But her gaze has become that of
A lynx, who senses her prey
Just around the corner of her bathing pool.
She slips out of the tub
Remains nude, glistening from steam and
Ashtangan-like heat created from within
And locates it:
Her man, nude, and asleep.