The Sound of My Mind
Expressed through my art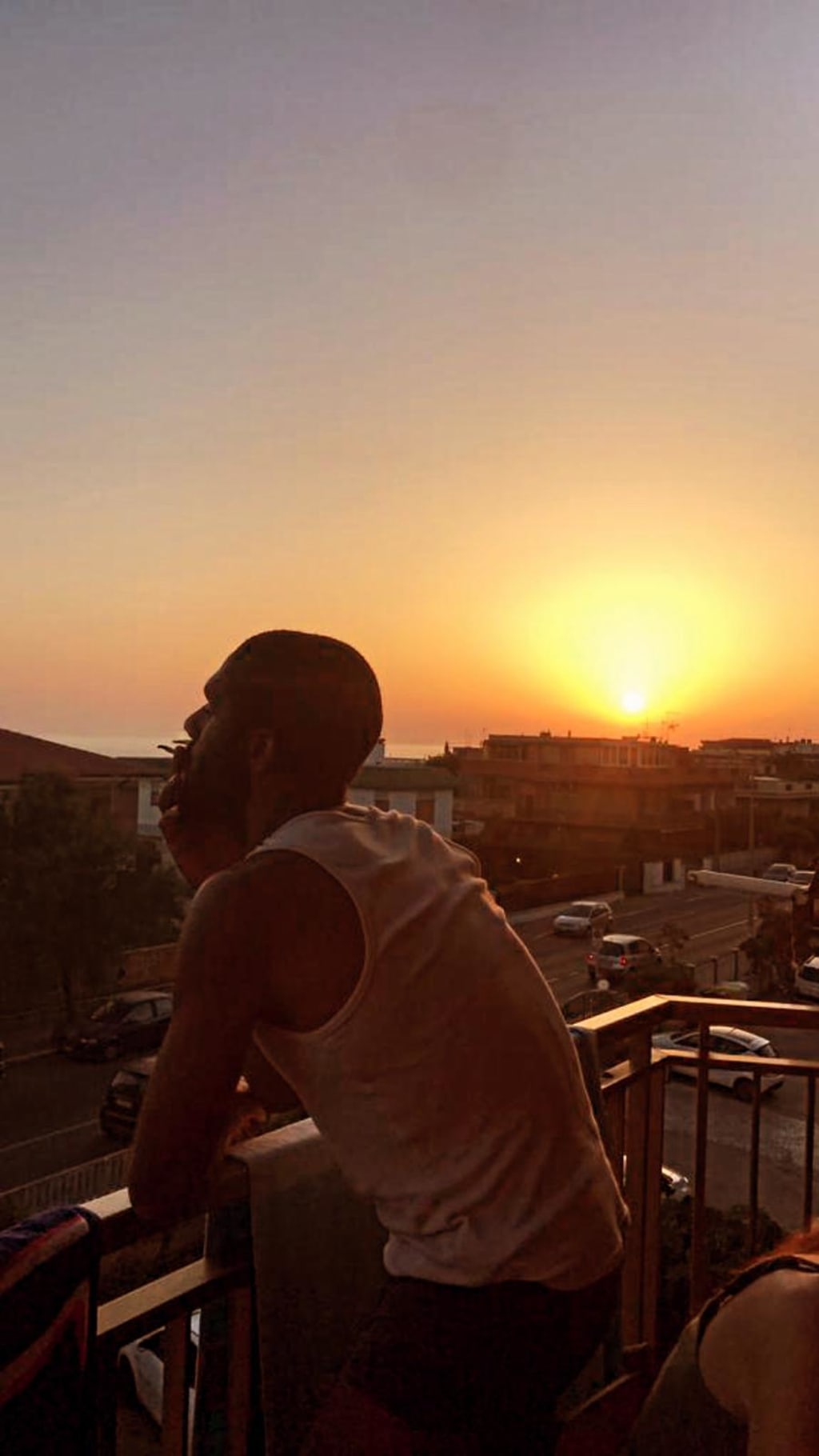 Who am I?
I am
an actor 🎭,
a singer 🎤 ,
a songwriter ,
a passionate dreamer.
Art is love and love is the heartbeat of life. Art is what keeps me inspired, what gives me life. As an actor, I want to embrace those strong inner messages that live inside a text , a character , a story and be able to communicate them to an audience in the best way possible. I have this gut feeling, this thing, that resonates through my whole body every single time I discover one of them, and then I immediately feel this sense of duty That I have towards them, as if the character itself appears in front of me and tells me " Please, you have the essence of my soul on the palm of your hand , I can't express it without you , so take good care of it".
This is something that overwhelms me and fascinates me all the time, because the reason why I decided to follow this journey of becoming an actor derives from this strong need that I always had since I was a child of expressing this kind of vital flame that lays inside myself and when I act, not only I can do it, but I also give those stories and characters the voice they need.
This whole essence that we call the universe, that we paint as God is in everything and everywhere and we have it inside because we are part of it, as if God itself splits in different ways to look at itself from different angles. So connecting to this core energy is the best way to realize yourself.
Acting does this to me. It has nothing to do with lying. It is living truthfully under imaginary circumstances, exploring humanity and life through different lenses. It helps me understand and awaken that flame that I was talking about. This happens also when I am writing songs, lyrics, monologues, stories, because through them I express myself and my soul.
I am inviting you to take a deep breath
And reset your mind to make it smile again
No line
Remember you are alive
The say we live in space and time
Do you believe in catching lights?
They say we're living to fight, love is a game of pain
That time is passing us by, death is the final phase
So many people walking through the city lights
Toss a coin, make a wish, that's the sea and you're a fish
Salty drops, tears and cash, when your heart is getting tense
If only we could stop and sense.
What would it be?
Tell me
What would it be??
Cause I can see we're all so stressed and we scream to survive
You can't see straight if you keep blinding your mind
We wanna love but end up drunk in a bar
Give me a sign
We've lost connection to the silence inside
Stay with me the night night
I need to fly
Touch me gently,
Take a trip into the sky
So we can fly
Fly
The dark is coming, stay the night
Sunset as a state of mind
Caress this eyes
So they can fly
Never been good at trusting, at how to deal with fear
Sometimes when I feel close, I'd rather disappear
But when you're hurt and still feel love you just can't run away from that
Guess I gotta take the test, one day Maybe I will understand
Looking for some peace of mind .. in this storm , in my head /
Fighting demons, I just wanna be myself
All these chains I create
Makes me slowly fade away
Breathe, cause life is happening
An endless burning flame that keeps on traveling
And we're some travelers with no specific place
Tonight Your eyes on mine, let's wash the pain away
Flesh and dust, freezing frames, constellations above
What if all those planets are just voices of a wider chords
I write a song
I want to love
Don't let me go
Stay with the the night
And show me some
Part two take a chance not to let me go forever
Wanna breathe pure air, Take a breath a white feather
As I'm writing about this mind, let me dive in the storm
free the time, you can't lie when fulfilling your soul
I need a song
I need to love, sinking deep in this roots, no lost no more
When all that pain gets to your thoughts, and there's no light and there's no hope
You trying run and run and hide, You just don't want to hurt, it's cold
But this is not, what you are
There is a blinding flame inside
Don't let it die
Would you surrender if I showed you all my heart?
When sadness comes , will you Still keep me in your arms ?
I swear I'll never ask for me, my time is yours.
performance poetry
Artistic being
24 years on this Earth. Rome/London
Actor. 🎬 🎭
Writer. ✍️
Singer/rapper. 🎧 🎤
More than just a label.
Your uniqueness is your signature and your strength
Receive stories by Carmine Giangregorio in

your feed