The Road
A Poem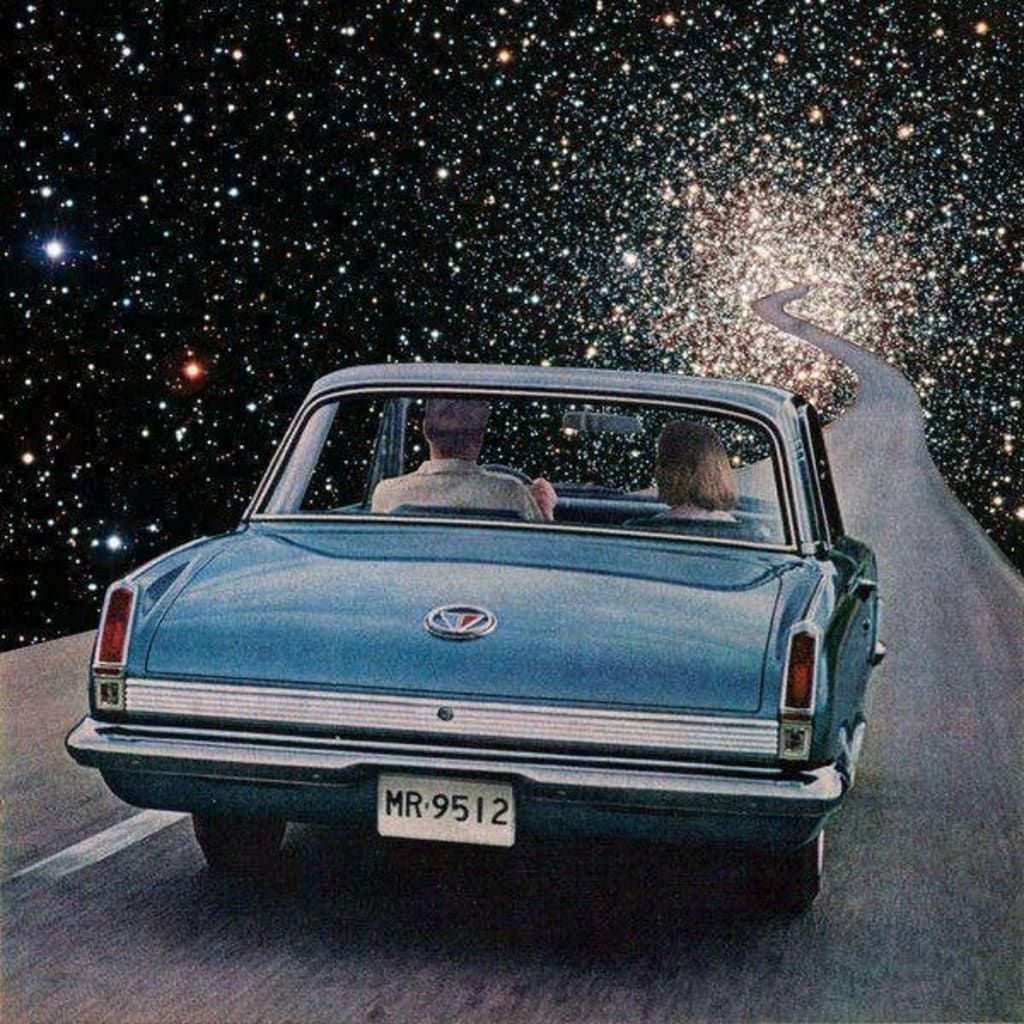 He walks down the road.
He tucks his head down to avoid the cold.
He's on a mission.
This we both know.
To everyone else he's just a man that walks.
He left her in the car.
He should have left her sleeping.
He should have left her sleeping and just walked.
She would have been disappointed either way.
He never seems to win.
She thinks, is he supposed to?
They are both angry, tense.
They are both tired.
Exhausted from the daily struggles that never seem to end.
The constant challenges that show no mercy.
The obvious reminders of what they don't have and what they need to achieve.
Running out of gas tonight just feeds the fire.
He slams the car door.
The dread of the two mile stretch to the gas station weighs heavily on his brow.
Sweat drips, inspite of the cool November breeze.
The salt gets into his eyes and they start to burn.
With every step of the way he considers leaving.
He considers just walking and walking til he drops.
He know the road back will be harder.
He knows this road too well.
So much has happened, ironically he thinks of the way back, as if there were one.
He flags a passing car.
They stop.
He explains, gets in, and shows gratitude.
They just don't know.
"You guys saved me so much time, thanks man," he tells the couple.
They nod.
No one smiles.
Not yet anyway.
The gas station is just up the road.
He knows this road too well.
They stop, he gets out, now they smile.
"Thank you very much for the ride," he tells them.
"We can wait, we will take you back."
"That would be really cool," smiling he goes into the gas station.
He knows his quick return will surely surprise her.
But will this satisfy her?
He hopes, he prays.
He pumps the gas in the gas can he carried.
He returns to the car; his new friends are waiting.
New friends are good.
She shifts in her seat.
The cold is beginning to settle in around her.
She sees a car coming.
Minutes feel like hours.
Her hands are getting cold, she rubs them.
"This waiting shit is getting old," she says out loud.
Something has got to change she thinks.
The car pulls up.
He gets out.
She smiles.
He's relieved, too tired to deal with anything else.
He smiles.
He puts in the gas, just enough to drive back to the station.
He says good bye to the couple, they smile.
She waves and hollers out, "thank you."
They nod, they leave.
Another cobblestone in life's journey.
This well traveled road.
They get in their car and drive away, too tired to fight.
He reaches for her hand.
She squeezes back.
Another night closes in.
And with the morning sunrise another day begins on the road.