The Revival
A rebirth, a renewal.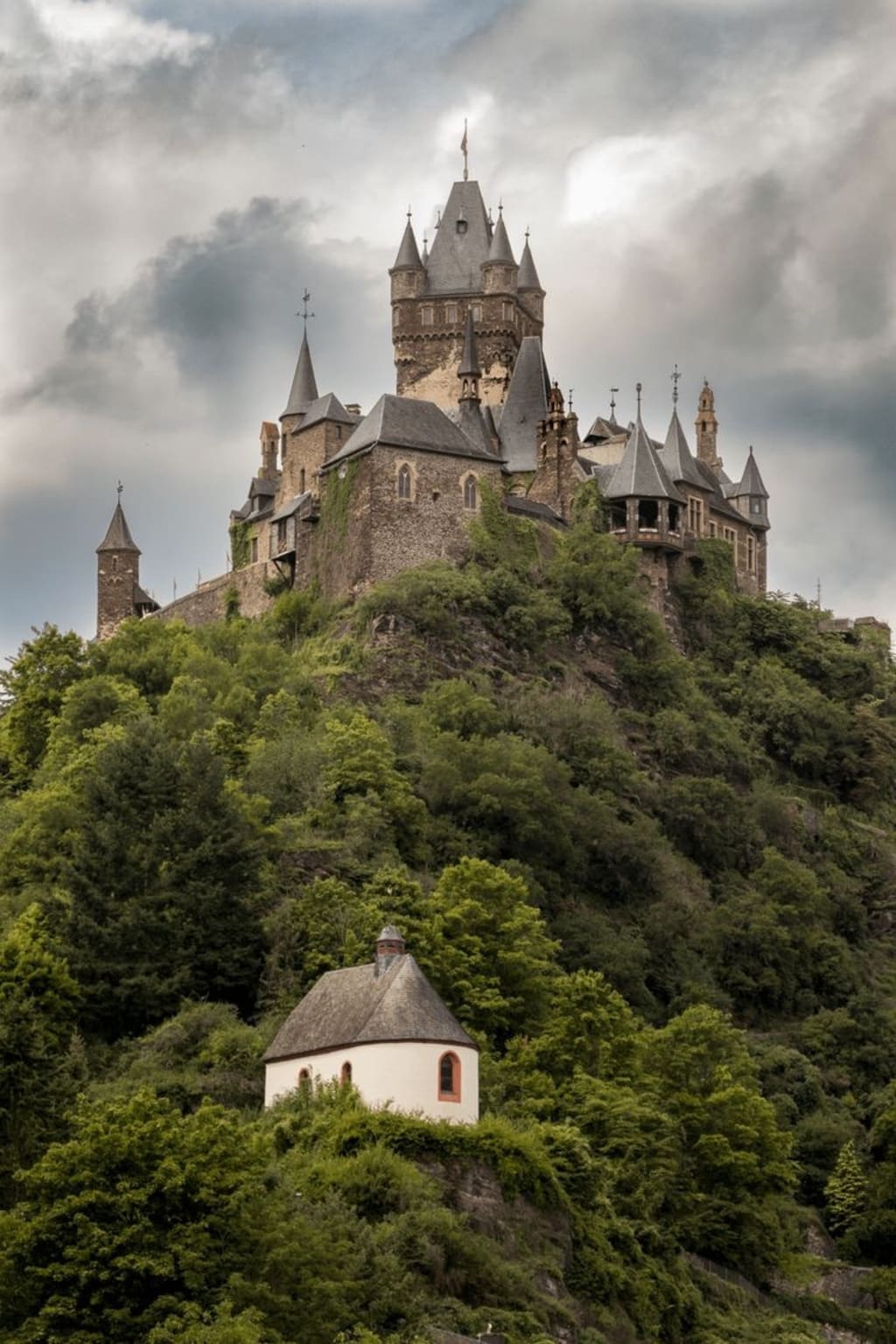 A long path seemingly downtrodden,
Its hollow trees and browning leaves are merely forgotten.
It maps the way to a place so long ago travelled, not yet dead but dying.
Vibrant life is a-thriving, despite the path's damp waning.
An oasis in the shallow fading, ebbing of the path, the protected kingdom lay at long last.
Its vines are ever flowing, its roses forever growing.
The ice peeks in at the gates, nips at the paths.
Despite the dilapidation, through this maliciousness; the path stays on staving.
It wraps around the fertile plot, knowing the gentle lot of those that dwell with in it.
On the path the grass is changing, its browning despite the raining.
It freezes though it doesn't wilt.
The groundskeeper is beset with guilt.
Days go like minutes, the ice keeps suffusing.
The groundskeeper weeps, bemusing.
She watches the trees croak, she watches the tattered leaves of maple, the dead leaves of oak. The ice was still spanning and her eyes, the groundskeeper, kept fanning.
From her tower, tucked away she watches her beloved fade away.
She wiped her tears, without dismay.
'I can't let this happen,' she said. 'Not now, not today. Or ever if I may.'
Down the dead path, she traveled. Feeling the wind unravel her mess. She trimmed the trees so the sun could reach, the grass was miraculously thawing.
The trees withheld their breath that day, for new blooms had been these. Their stance still stays as their branches sway, the wind now receding.
With every action she was undergoing, Eden became relieved.
From her tower she later watched, The Groundskeeper has only stopped to monitor the green and fruitful swatch. Her eyes drifted to the path she once again arose, a crinkle of appreciation coming to her nose.
She needn't the seasons to change for her beloved to grow again. She only needed herself, herself until the end. The path was now flourishing thanks to her love for herself, that's who.