The Red in Our Blood
The Silent Struggle of My Queer Childhood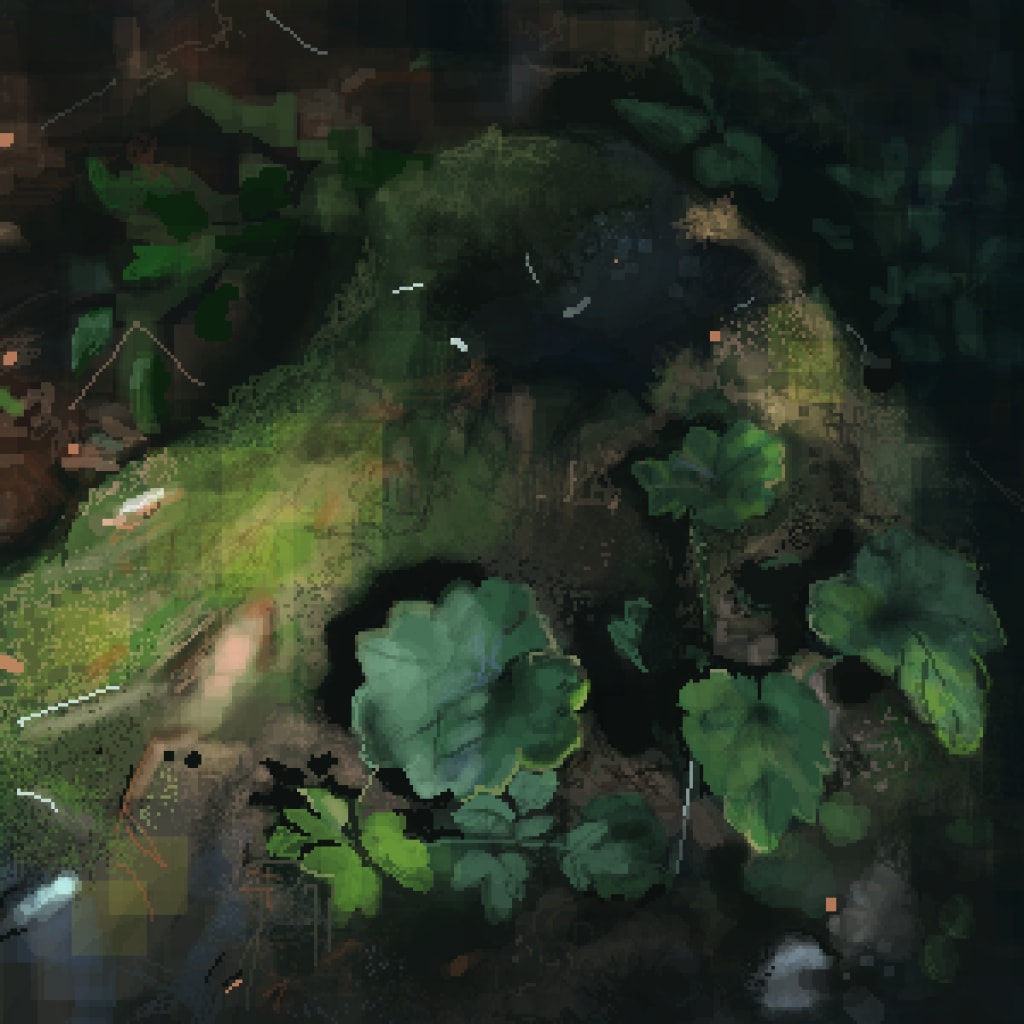 Original artwork "Leaves on Mound" by Thoai Tran
Dark flowers that fall in the forest,
Quietly without recognition,
For its beauty in life.
Moon light that shines on purple grass.
My wrists dig deep into the soil,
My heart is pulled through the earth.
Have you forgotten me?
Have I forgotten myself?
A child,
Sits at night, world turning around in deep blue.
Where is the future?
What is the past?
When the good is taught to believe,
That the red in our blood,
Is not the same red that you have.
A grasp held firm,
Then let go into sand that crumbles,
The dark flower petals,
That fall in the forest,
Alone without recognition.