The Privilege of Silence
A reflection of the silence after pride by a Japanese American Woman.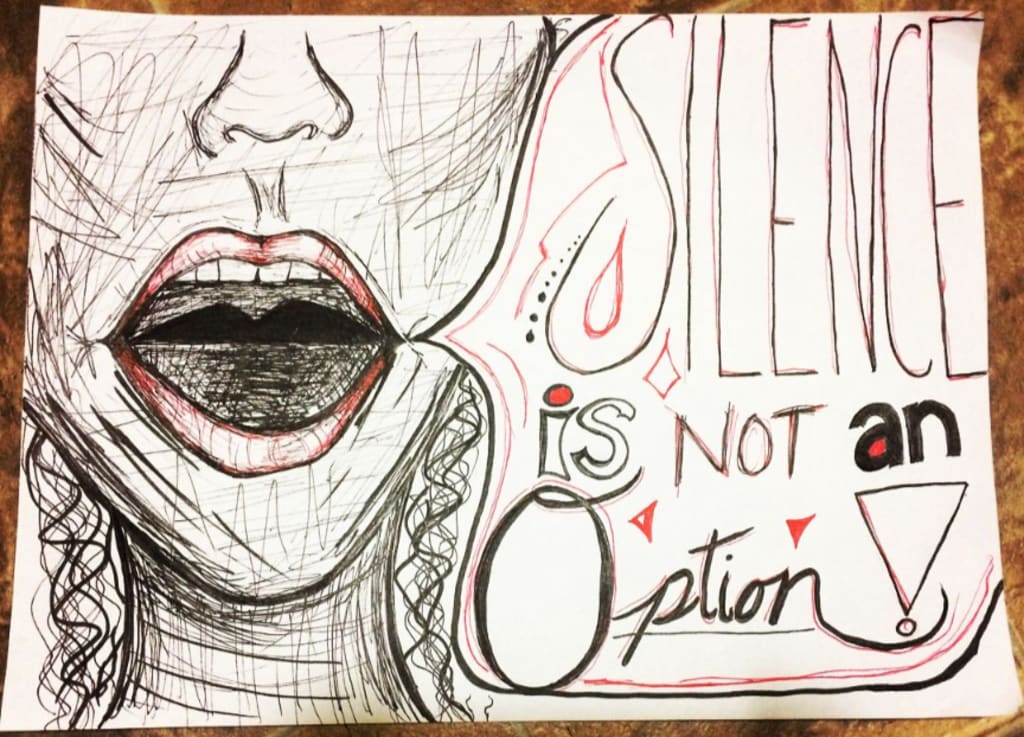 I can't afford to be silent
after the parade
Once the man, who has never had death grace his doorstep simply because of his existence, has made a few million
Off of others' strife and pride
The silence speaks louder than words
It reflects and amplifies
the hate that is spoken into existence
The silence reeks of
Executive order 9066
When families were stripped of their pride and homes
And concentrated into camps
When millions turned their heads
in silence
I do not have the privilege to not know the pain of silence.
Allies to
"All persons of Japanese descent"
Changed lives.
Allies will always carry that power and responsibility
To return the humanity
The kindness
The compassion
I don't have the privilege to be silent
It is palpable
It is agony
It is real
I do not thrive in the system that was never built for me.
For us.
Even after the parade is over,
I'll scream with you.
Even if at times
we need to hush our cries
for survival
I understand
l will be there
Acting as the centennial state
Because a safe haven in injustice manifests love
No matter how "legal" a person's existence
I will be an ally
Until the end of time
For those whose existence
came at too high a cost
before it could become a profit.