The power of silence.
The screaming river wind Teaches her to let go.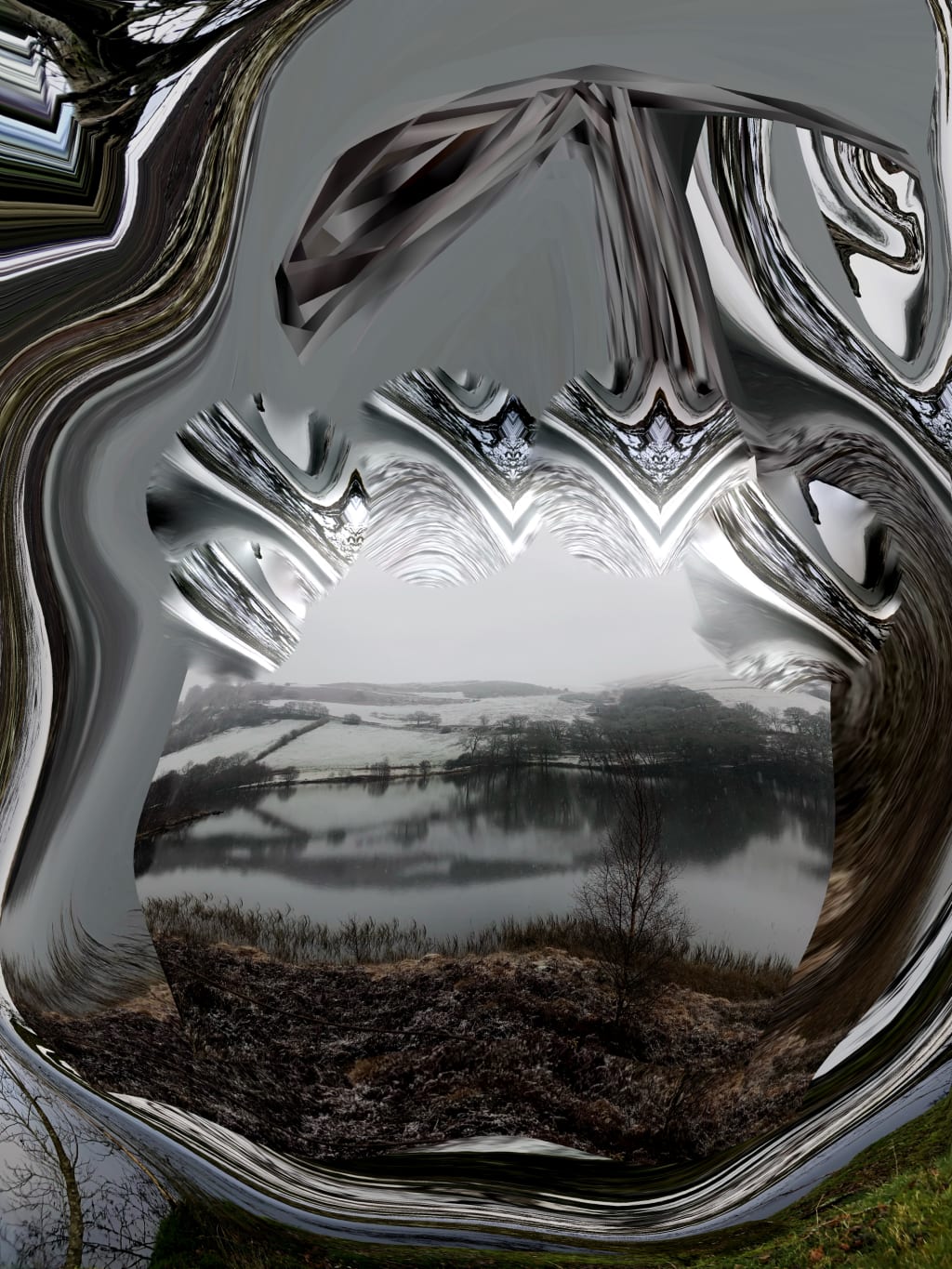 Her body is blowing in the wind
Screaming…
Screams that no one can hear
Inwardly, resounding…
The Rising water teaches her to let go.
The foam mixes with the water
As the foam is dipped in water
The pain echoes in her body.
As the river speeds up,
Her connections and Bonds
With life are dragged away by the
swelling water,
as if she were being purified.
The screaming river wind
Teaches her to let go.
As the breeze hits her face hard,
tears flow from her eyes
The wind blows her tears from her cheeks;
And the years vanish.
Despite this…….
Her inside is torn,
As the pieces decompose
And disintegrate
she becomes free as they separate.
Learning to let go of everything
Praise,
applause,
lies.
From lying friends,
From friends,
The hysteria she feeds on,
is diminished as she begins to give up…
Step by step
as she steps
further away…
She Learns to ignore judgemental people,
Violent morality,
The truths that justify the violence,
immoral,
merciless...
She is thankful for the rain that purified her thoughts,
It taught her to let it all go..
Her hair,
Her clothes,
Her shoes were soaked in water,
She didn't care.
The cold that took over her body.
Falling into the black borehole of hate,
Is the person who thinks that they are purified,
by making others sinners.
Violence by those who exist with accusations…
The silence that forms inside when she give up everything
depth of silence
peace of the depths
Integrity of peace
As she gives up on everything
The power of silence.
About the Creator
I'm an author. I written 11 books and five plays. I was short-listed for the Freedom of Expression Award for my play 'Mi Minor', because of this play, I had to leave Turkey live in Wales and Turkish court seeking life sentences for me
Reader insights
Be the first to share your insights about this piece.
Add your insights