The Poetic Puppet Jesters Who Are In Love
The Workshop Collection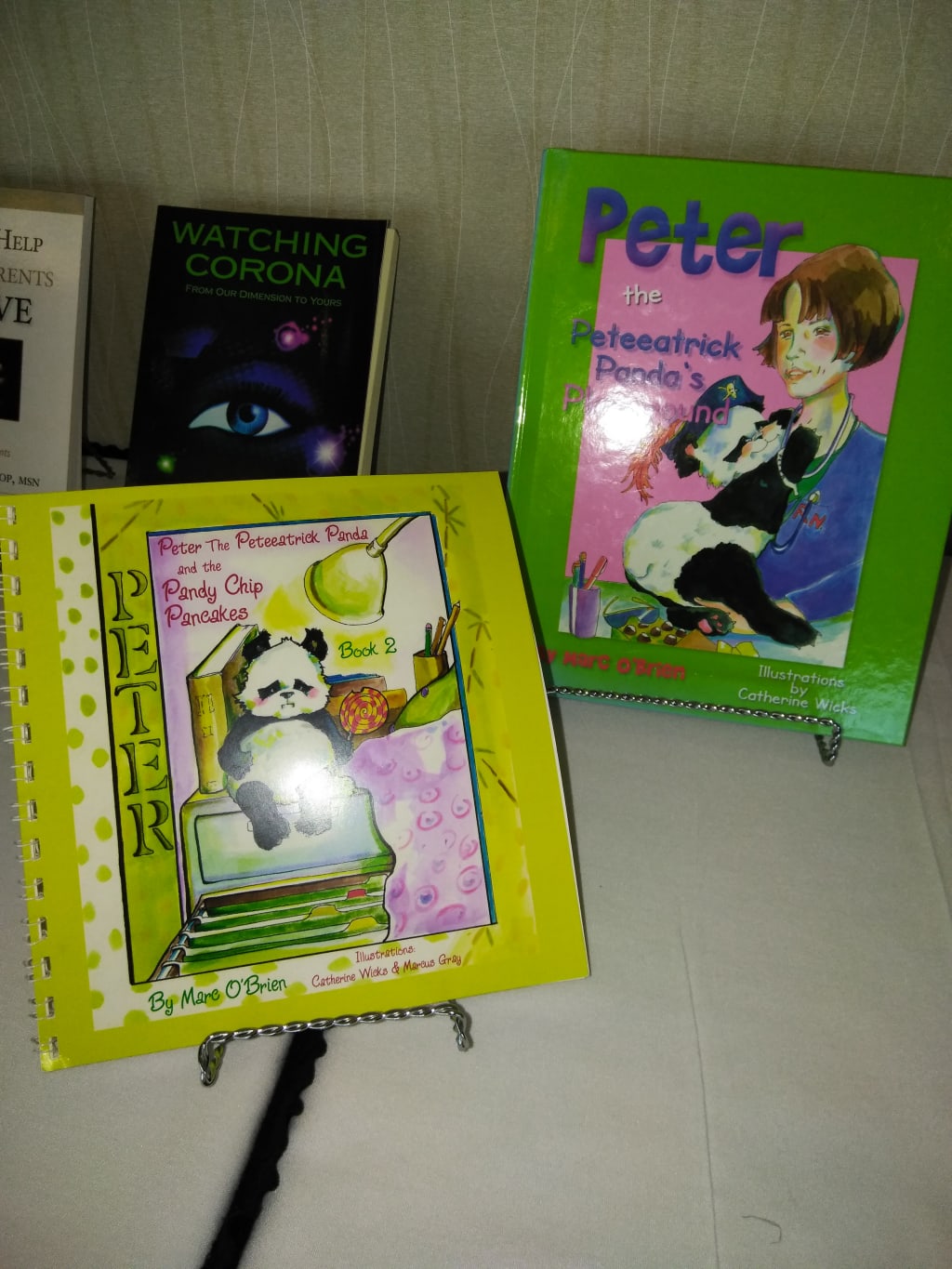 Healthy Peteeatrick Communication Books By Lithuanian/American Author Marc O'Brien
I am happy when
We are both in our romantic den
Playing like friends
You Barbie and I Ken
When?
You ask
After we finish our performing tasks
We take off our dramatic masks
Worn for Kings and Queens
Royal requests we were assigned as a team
Where we entertain
For many and the one who always complain
On cruise ships
And places where we earn tips
Singing the blues
Making people happy, refreshed, and cool
But it is here
We have our cocktails and beer
Engaged in cheer
In love with my partner in life
Who publicly has been reported my wife
Let us have a toot as we roll our drum
Somehow on our private stage we won
Seen enjoying fun
And no need for audience applause when done
Now that we say goodbye
To our façade story telling lie
Where we tried
And through make up cried
Remember this
When I throw that mass marketed kiss
This one is for you
Confirming what I meant when I said "I Do"
May I inquire?
As we decide to retire
Anything to say?
On what we did for pay
But we were always together
You in silk I in my leather
Electricity in the air
Huge masses who seemed to care
Our honest inner thoughts we did share
During our theatrical affairs
I was everyone's dream girl
And you were the one who found my pearl
They said how lucky you were
To be with her
Now we quietly sit
Logs in the fireplace lit
Watching them burn
Reflecting on what we both learned
Traveling to many places
Seeing friendly stranger faces
Feeling secure on our base
It was here we built our talented case
About our union bliss
Conjured up by each other's wish
Now it is time to assemble the collection
Of the poetic musical selection
Not thrown in the bin entitled rejection
Instead headline Greatest Hits of all
Sold down at the dime store inside the mall
As we stand tall
Let us both use the same milk shake straw
Before inscribing on the bathroom wall
Our friendship never did fall
Even know they no longer make the call
For us to be stars on stage during the Princesses fantasy ball
celebrities
About the author
Barry University graduate Marc O'Brien has returned to Florida after a 17 year author residency in Las Vegas. He will continue using fiction as a way to distribute information. Books include "The Final Fence: Sophomores In The Saddle"
Reader insights
Be the first to share your insights about this piece.
Add your insights