The Past Was A Lesson
Not A Life Sentence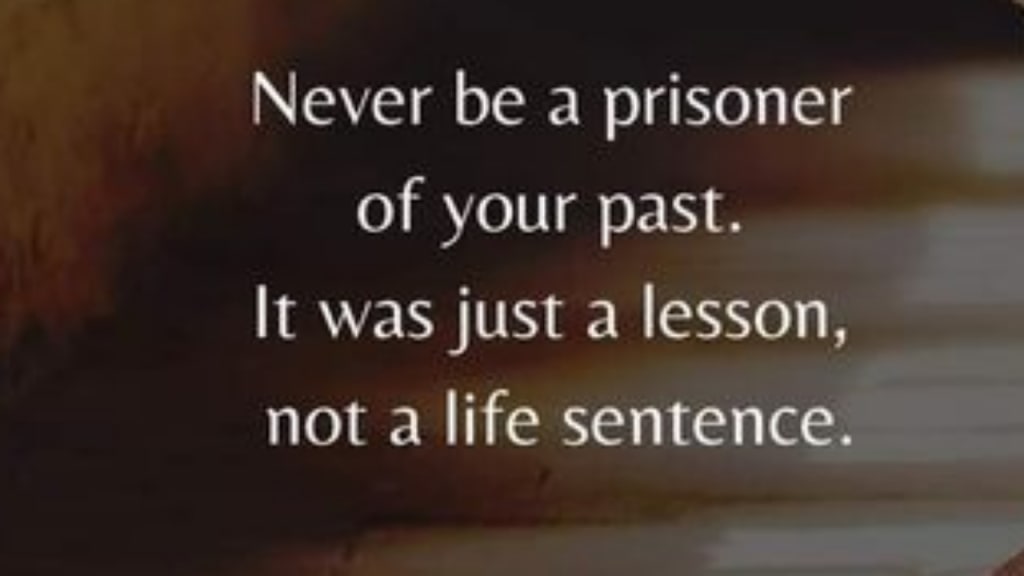 Why do you allow your past to haunt you?
About it, there is nothing you can do.
Why do you allow it to distress you?
Can you solve anything living through
Those memories time after time?
Decide to change your mind
And climb from the hole you find yourself in
There are few things you could have done or been
Worthy of punishment day after day
Not one person worth worrying about what they
Say or do worthy of staying in your mind
More than a second of your time
Purge from your mind those memories
And forget about those enemies
Of the inner peace that you deserve
And inner peace you will observe
If you liked my article you can treat me to a cup of coffee. It will go a long way in supporting me as a writer.
About the Creator
I live in a rural area in upstate New York with my fiancé and three dogs. Mine is a simple life filled with simple pleasures.
Reader insights
Be the first to share your insights about this piece.
Add your insights