The Missing Clocktower
Ding!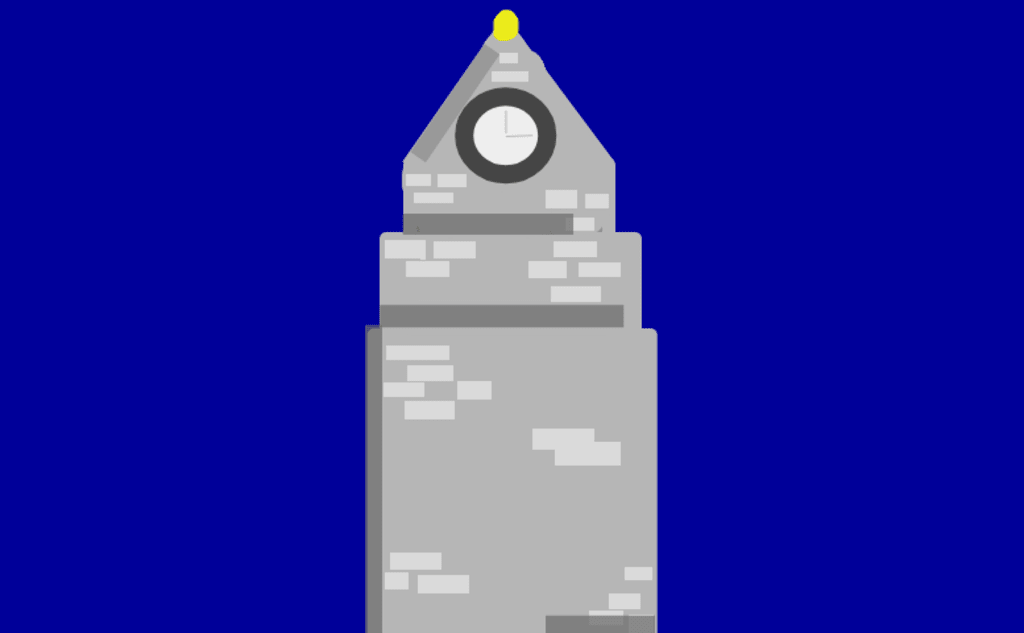 Ding!
A bell that I am very familiar to, I greet it every day with a good morning and it continues to ding. So loud it's as if he wants everyone to hear his boisterous ringing telling them to wake up. How else would we get to places on time? I see him through my window standing tall with pride. Strong-willed without a care in the world. Knowing only a fool would think less of him. Lucky for us he does not hold a grudge.
Ding!
The more he yells for attention, the more faces I see. Rustling feet and panicked eyebrows waiting to get to their destination. He chimes to warn them, you're almost late. Balled up fists and growling undertones make the sound of footsteps on concrete floors. He does his job on time as he should. Only a fool would blame him for their tardiness. Lucky for us he does not hold a grudge.
The last ring of the day is what most of us wait for. Time to drag ourselves along the street to our last destination. But for a moment the clock ceased to move. As though time itself took a break. Eager faces making an anxious noise pleading for time to skip a minute or two. Screams of apologies and I'll wake up early next time. Panic swarms around the worried few who wishes to be home. When they finally give up and exposes their vulnerability…
Ding!
The last ring is a song of relief and freedom. Folks rush towards their homes and loved ones. Feeling and the cool breeze on their faces. Silence and relaxation are enjoyed at this hour. Only a fool would not enjoy what time has to offer. Lucky for us he does not hold a grudge. But who knows what the bell ringer does anyway.