The Little Blonde Replication
John Jeffrey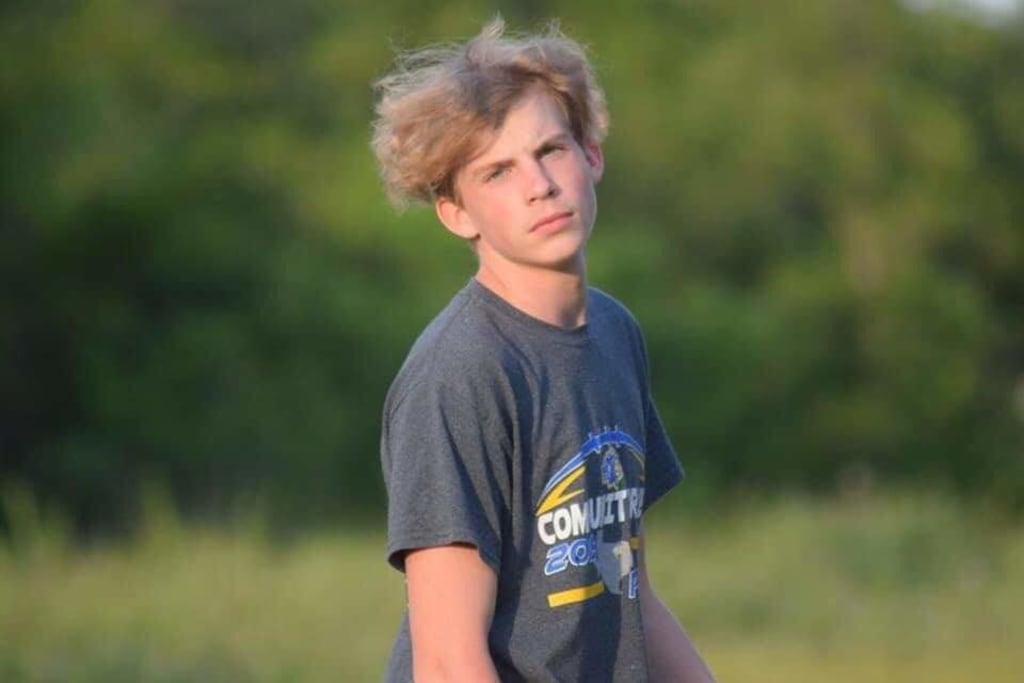 John Jeffrey
As we sat in Denton in waiting room, with my heart so full.
My son was having a son what would his eyes be, blue?
Your Dad was so excited, and I was feeling blessed, oh what would you be my little sweetness.
You arrived with boundless joy and with each passing day, I loved you more than I can say.
You grew so quickly, and I saw you most every day, your little heart had fell in love it seemed, with Granny's old black truck,
I would come around the corner to your house to meet little hands reaching out to me, saying Granny I want to ride in your truck, please?
Your smile was big as Texas, your face was like your mom, your personality was like your dad, but your sweet little heart loved your granny.
You had to go away for a while and it surely broke our hearts, but I was never so glad, when I saw you again, that the memory of my old black truck brought you back to your granny.
May you always remember that old black truck and the love of your granny, as you change the world with your most unique touch like no other.
John Jeffrey Alexander Wilder
Jewels
surreal poetry
About the author
Retired widow. Background Construction Real Estate Hospitality Ranching, Mother if 2 one lives in Heaven, grandmother of 8, great grandmother of 2. Animal lover.
Reader insights
Be the first to share your insights about this piece.
Add your insights