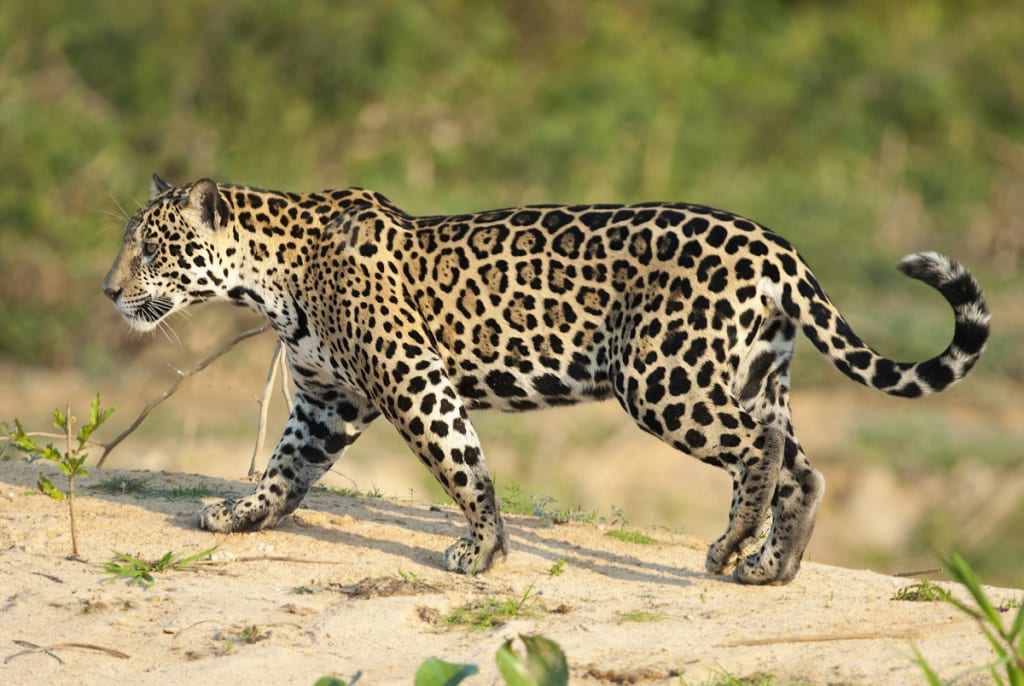 The beast appears to move downstream,
Its smooth fur, that, to the human eye is sleek
Whilst the true reality of life is such:
♕
Each bristle has its own texture.
The head is soft
The paws and legs feel different
They are course
And rough.
♕
Our animal's thirsts
For blood, of course,
Of its favorite snack
The antelope.
♕
They desire the scent of it
The want the musky smell
Giving them a rush
♕
Jaguar kills and steals without mercy.
They feel in their heart of hearts
The reality of their situation,
They are aware of what they must do.
♕
With speckled pelts, the jaguar knows one thing,
It has the home field advantage.
They creeps through the tall grasses.
Paws sliding elegantly against the ground.
♕
Jaguars kill quickly.
With a rush of intense adrenaline,
Filling the veins
With each success.
♕
It makes no noise.
Not from its mouth
Nor its movements
Stealth is their only arsenal