The Hazy Space of Falling Out of Love
The 3am Musings of an Unbridled Woman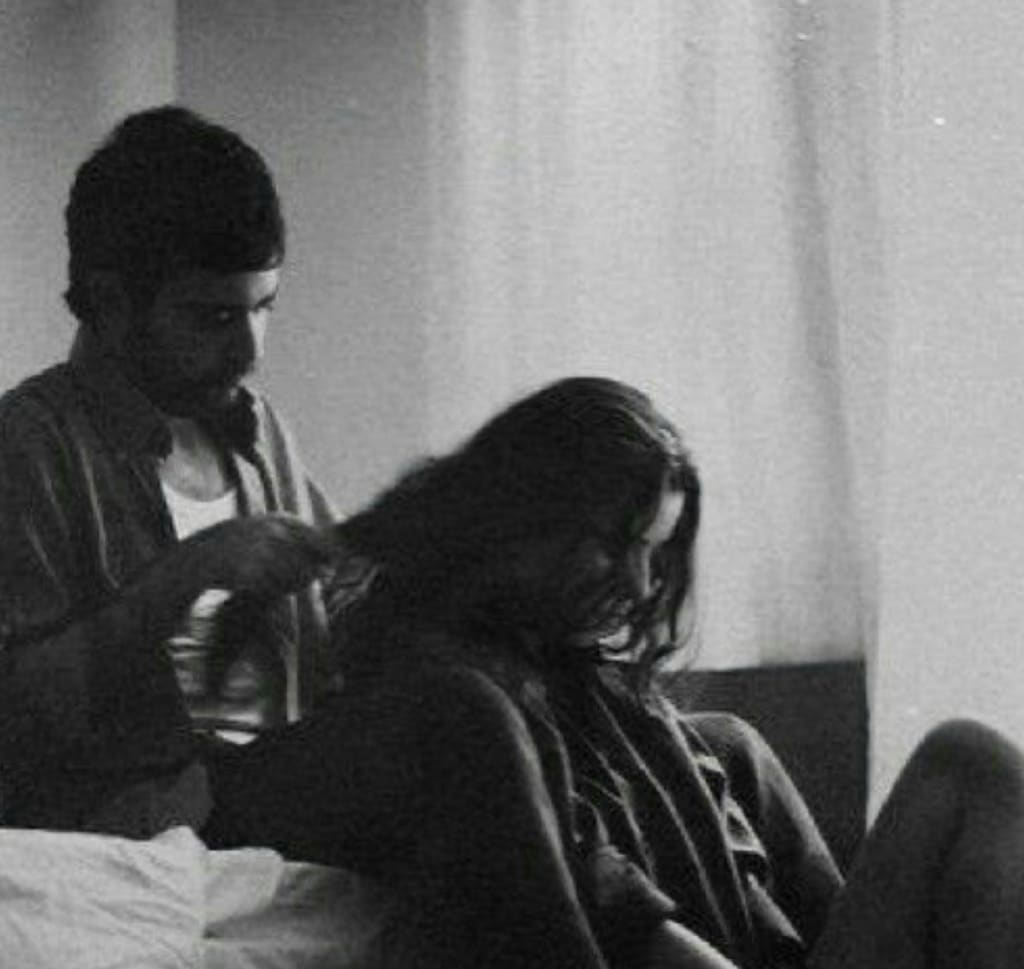 "I suppose we weren't made to stay in love, you and I. We don't belong in each other's arms the way the galaxy fiercely clings to her planets and moons and stars. But for tonight, could you remain close and give me the kind of love we're both yearning for?" her violet eyes met his.
Voice unsteady. Wild heart depleted. Desperate tears spilling softly onto the delicate apples of her sun-kissed cheeks.
"I'm here." he breathed. And just like that, he kissed her tears away - inhaling every ounce of what she would one day promise to someone else. Someone who stirred her soul and stilled her impatient mind better than he ever could.
Together they held no intentions, no preconceived notions, no unprecedented plans. They only held one another - simply existing in the hazy space between falling out of love and falling deeply, effortlessly into themselves.
So, he loved her madly down to her bare bones. Until their fingertips dripped with unadulterated passion and their souls surrendered to peace. Two wanting bodies tangled in uncertainty, caught between the lustful desires of a full and hungry moon, and the tattered hope of a new tomorrow that comes with the rising sun.
And though their reckless hearts begged childishly to reside in that divine space together for the rest of eternity – messy and disheveled and permanently undefined – they lived their lives without the naive belief that all love was designed to flourish into a guarantee.
The brave and burdened truth is, not everyone you dare to move the world for is destined to stay. They were not fashioned to fill the desolate spaces of our fragile human hearts, to breathe hallowed breath into our tired lungs, to paint faraway pictures of home into our wandering daydreams.
"You were placed before me to remind my soul what it has been missing all along. To love my colors back to life. To light a fire inside of my chest that can never again be dimmed." she whispered to him as he slept peacefully, tucking a wild flaxen curl behind his ear.
Though she knew the ache all too well of grieving someone who still freely roamed her mother earth, she knew she finally had permission to first fall in love by finding a home within herself – before ever again needing someone to find it for her.
And there is nothing braver than holding on to that.
heartbreak
Single Mama | Published Author | Patriot | Reformer
Instagram: @lauren.schussler
Receive stories by Lauren Schussler in

your feed