The Good Farmer
Old, Good Farmer Nathan really delivers.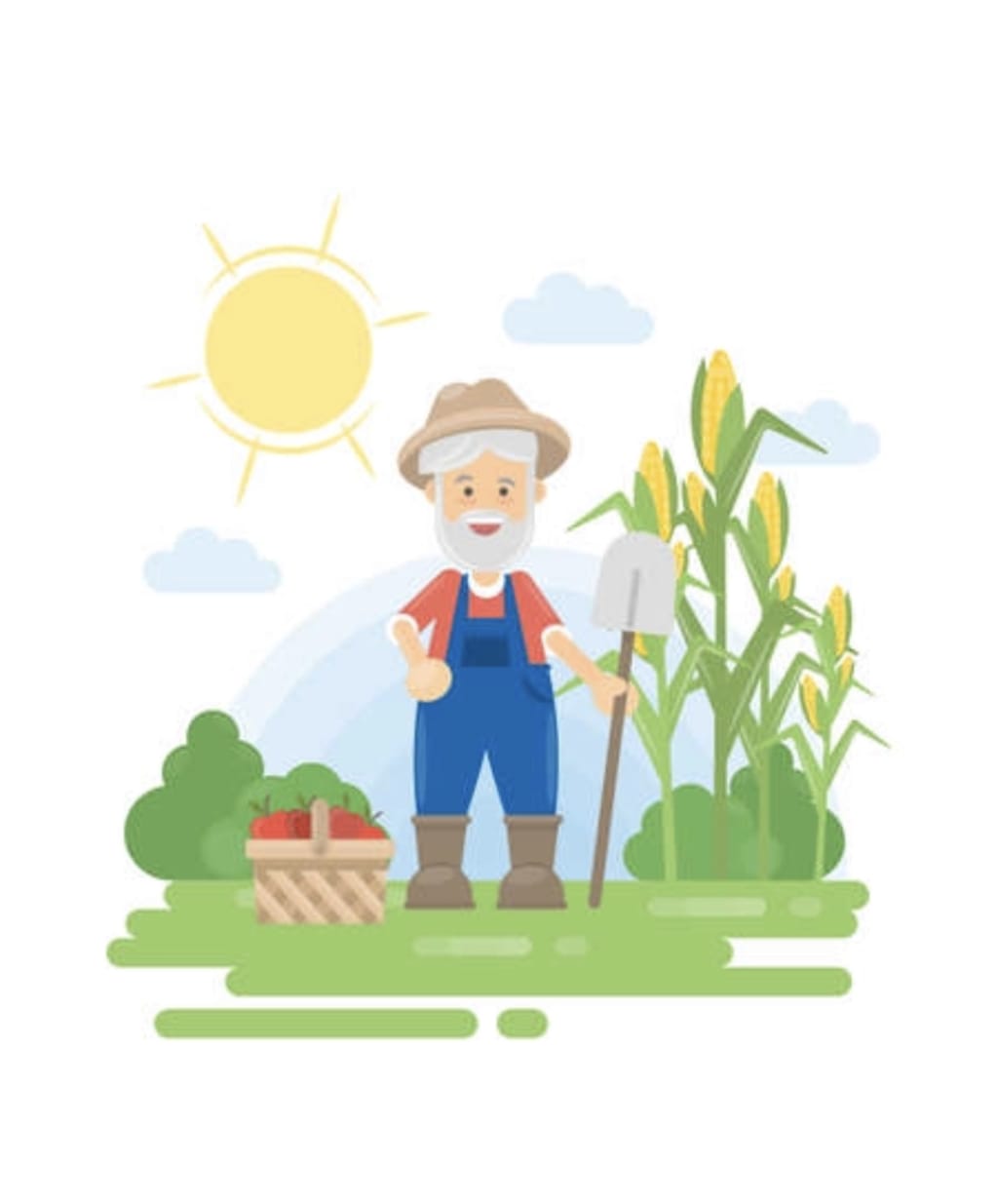 Old, Good Farmer Nathan
Old, good Farmer Nathan decides one day to surprise his animals, by taking them all on a hay ride.
But it's a bumpy ride, and a baby lamb falls out of the wagon.
Farmer Nathan leaves the tractor and his animals to go look for the lamb.
The animals are well-behaved, and know they shouldn't play with Farmer Nathan's tractor.
But it starts to get dark, so Chick turns the tractor's lights on.
Then suddenly, a family of ducks land on a nearby pond. Brown cow is worried the loud tractor engine will scare them away, so Piggly the pig turns the key.
The animals have a wonderful time watching the ducks.
Hooray! Farmer Nathan has returned with the baby lamb. What a good farmer.
But oh no, the tractor won't start!
Farmer Nathan is not sure how he will get all the animals home.
Chick decides to hop out and push. She is too small, and the wagon does not budge.
Piggly tries too, but she is also not strong enough.
Brown cow is the biggest, and is able to move the wagon a little.
Farmer Nathan says, "It's okay everyone. We'll find our way, somehow."
Then all the animals decide to work together. The wagon starts to roll!
Back at the farm, the animals are happy to be safely home. What an adventure they had! They are very lucky to have such a good farmer to take care of them.
Good night, Farmer Nathan!
About the Creator
Age: 37
Insurance broker by day, library owl by night. Avid writer, proud father, devoted husband, and novice chess player. B.Sc. from Queen's University.
Currently living in Alberta with my wife and two children.
Reader insights
Be the first to share your insights about this piece.
Add your insights