The Garden of Eden (A Fictional Story!)
The Dangers of Living in a Utopian Society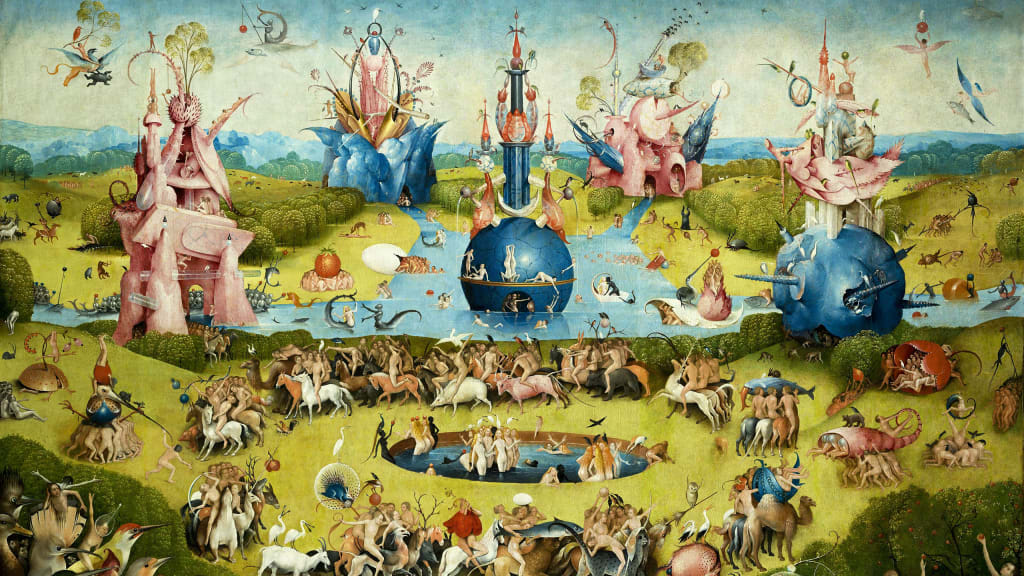 **DISCLAIMER** This is just a fictional story and is in no way trying to offend any religious groups.
We live in a perfect world.
This is our Utopia.
It is a carnal land filled with debauchery and low morals.
There is "freedom", but not in the sense that you may think.
Our freedom is free from the social norms that define a "polite society", free from the restrictions forced onto us by clothes that limit our natural forms, free from the laws of physics and science fiction that tell us that we cannot be whatever we want.
I had a chat this morning with a Centaur down by the river about the increase population of Sea Monsters.
Fairies crowd the skies and hybrid-hoove-creatures roam the open plains.
Our pack of animals parade around the watering hole.
We are all one race, and yet we are many individuals.
The cannibals live off to the back in the pink castle.
That is the site of no return; population: quite a few inbreeds.
The Center of Life rests in the center of the river.
Black and blue, white ... brown; these are the colors that you may see us wearing on our skins.
The decoration of stripes and precious stones classify our social status.
Our houses come from our imaginations.
Structures born from our own creation.
Stable places that make up our nation.
This is a carefree place.
A place where we create our own rules.
We rule ourselves.
We coexist to survive the exile.
Yes, our world is perfect ... perfectly imperfect.
Where are you, you ask?
The Land of Eden.
Inside Eden is its garden where we live.
Many ways in; no ways out.
And now that you are inside, you live here too.
About the Creator
I am an aspiring creative writer who is currently working for my double Associate's Degree in English. My writing has no limits and no filter. Anything and everything from all genres; if I think about it, then I will write it down. Enjoy!
Reader insights
Be the first to share your insights about this piece.
Add your insights