The Funambulist
The Thin Line Between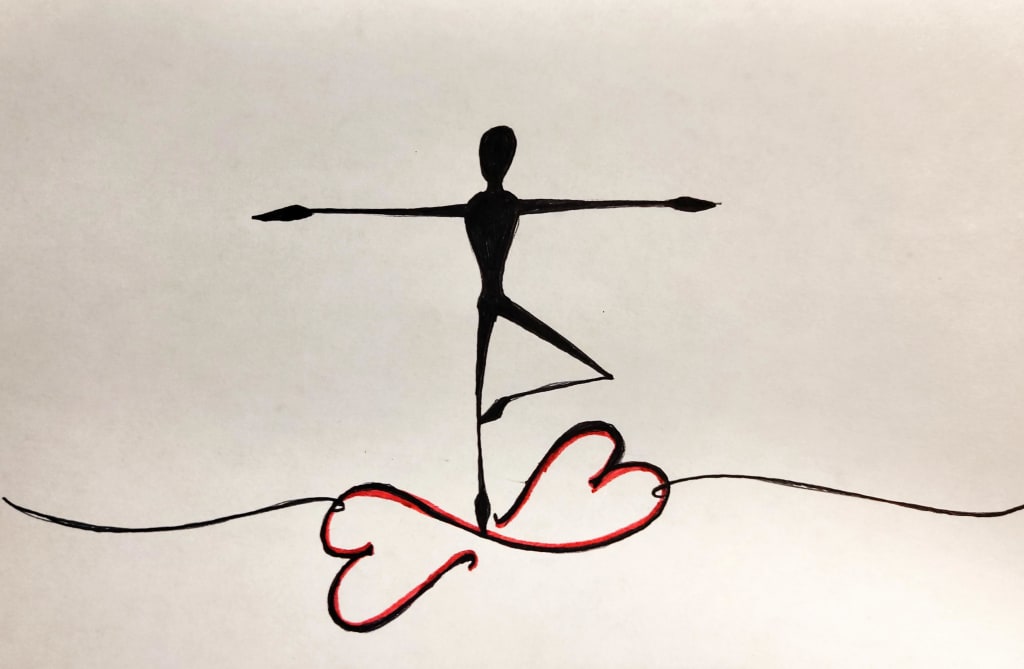 Bi-pedal.
2 feet along a razor's edge
Straddling the line between
2 worlds.
Bi-capitate.
Split in 2, torn down the middle
Balancing the fringe between
2 sides.
Bi-partite.
2 parts of me to choose from
Wavering and leaning between
2 halves.
Bi-semic.
2 meanings for one person
Choosing who I am between
2 definitions.
Bi-phasic.
2 phases to move through
Stuck in the crease between
2 chapters.
Bi-facial.
2 faces to present, to reveal
A narrow contour between
2 surfaces.
Bi-cardial.
2 to beat, pump, and love means
More to accept, more to share between
2 hearts.
Bi-full.
2 to make me whole, complete
Don't want to choose between
2 features.
Bi-ocular.
2 eyes to see myself more clearly
No thin filament between
2 points.
Bi-pedal.
2 feet on the ground, running
No longer straddling between
2 worlds.
About the Creator
I love storytelling and the transformative process it brings for both readers and writers. I hope my stories have that same effect.
Check out my Instagram page- @vunderwrites.
Reader insights
Be the first to share your insights about this piece.
Add your insights