The Fall
Contemplating life through the eye of the leaves.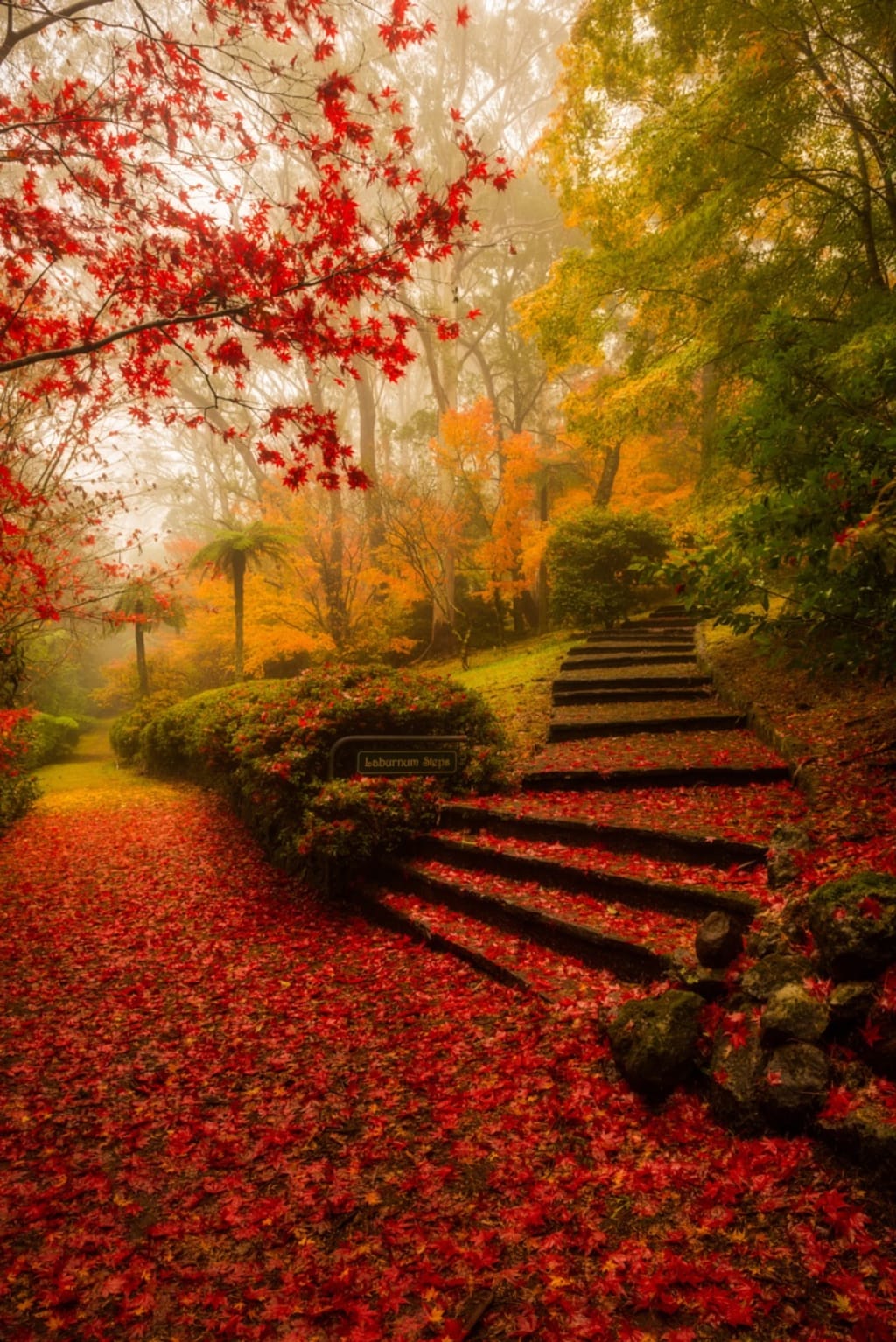 We so often associate "falling" with something negative: failing, giving up, losing your footing. Yet Fall, the season, is arguably the most anticipated, the most exhilarating, the most beautiful season of them all. Why the contrast between "falling" and Fall? We watch the leaves gracefully turn from summer's rich green into autumn's sultry orange and red--a change they may or may not have welcomed--then, just at the peak of their beauty, cascade to the ground, leaving behind only bare branches that await the next flood of color, resembling new life. Like us, leaves fall...but blanket the earth in beauty when they do. Why do we stand in awe of the leaves that fall, yet condemn our own selves when we fall? Change always precedes a fall--both in our lives and in the leaves...but so often we get lost in the action of "the fall" that we miss the beauty of "the change."
How would our outlook change if we viewed our falling as a step towards something even more beautiful? How would our self-image change? Our attitude towards others? Let us all take a cue from nature--she knows best--and simply look for the beauty in our change...and in our fall: anticipating the new life, the new beauty that is just around the corner.