The colors of my people
By Abby Xiong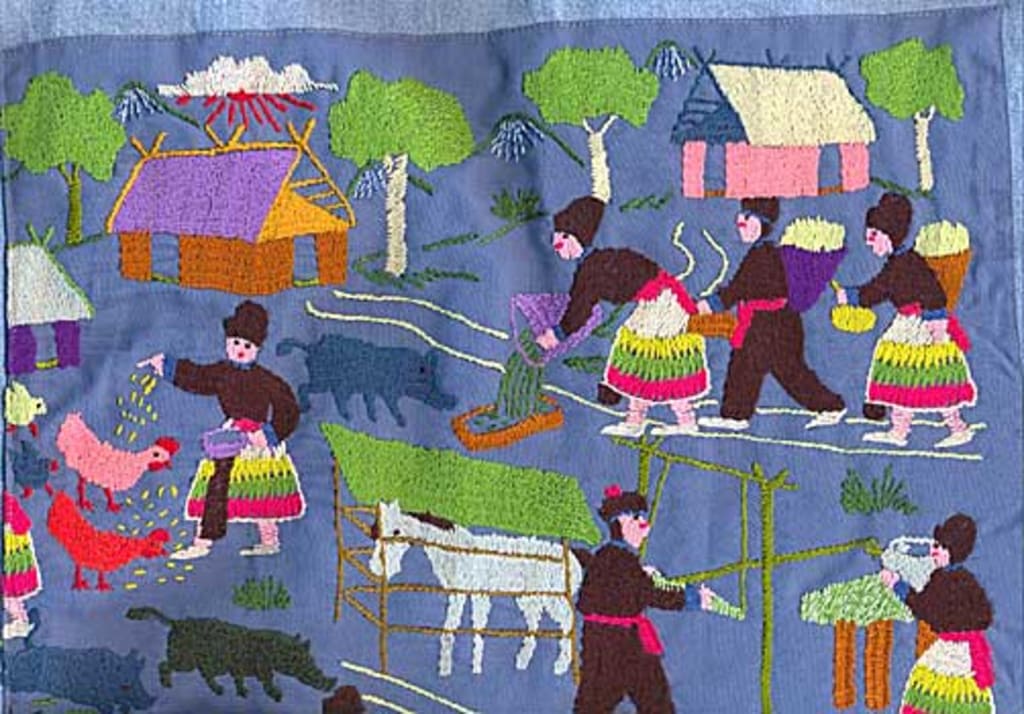 My grandparents were the generation to lose their Home. They saw the river turn red with the blood of their people. Crossing the Mekong river could not keep them safe. They had to cross the ocean and live in a country where they knew not one word. All they can do was reminiscence on their childhood memories. When they had no worries and play in the orange dirt all day.
My parent was the generation to lose their name. They were to answer to "Yellow" as their new identity. Everywhere they went they were told to go back to the country they no longer had. Despite all the hate they never fought back nor stood up for themself. Instead, they work harder than anyone, breaking every bone in their body for this green paper we call the US dollar. Every day they look at the blue sky praying for a brighter future for their kids.
I was the generation to lose my culture. As the first generation to be born and raised in the USA, all the generations that came before me had high hopes. Every day I speak English. I wear my American clothes. I go to my American school. I work at my American job. I answer to my American first name nearly forgetting my Hmong last name. I wonder if I am truly Hmong. Once a year when I put on my purple turban and traditional clothing. I am reminded that yes, I am my people's people.
This summer, many of us will be dress in black caps and gowns. As we walk across the stage to accept our white piece of paper. We see the hope in our parent's eyes turn into tears. Darkness has finally left and light started to approach us. I can now look back and see the beautiful colors of my people.