The Christmas Pumpkin
A little magic can go a long way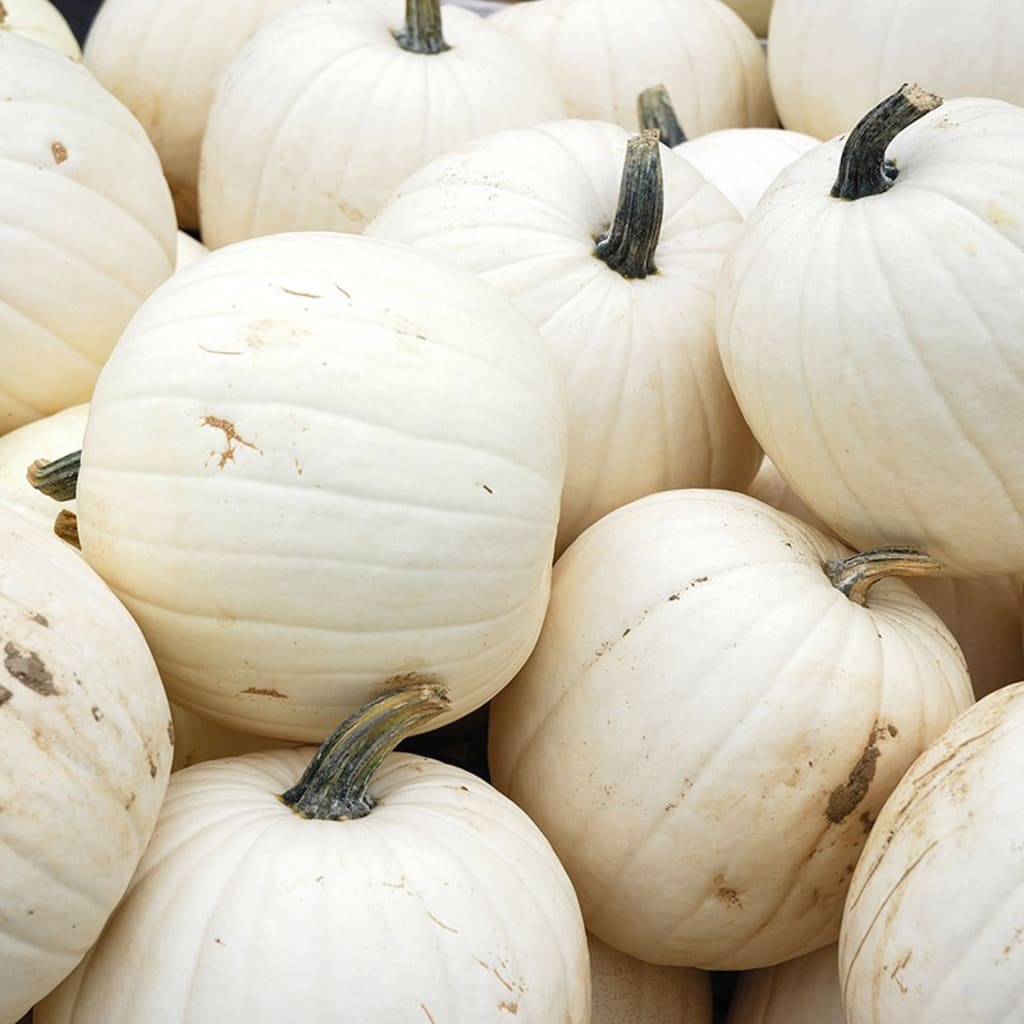 Photo found with Google Image search
The Christmas Pumpkin grows only when it's cold. It's a frosty white, with a special type of glow. It almost seems to sparkle, it certainly steals the show!
Christmas Pumpkins have small berries on their vines.
"But don't eat the berries!"
Mama always says.
"That's where the Christmas magic is!"
We don't bake it into a pie, we leave it on the porch.
"So the reindeer can find the hard to find houses"
Grandpa says.
I left out the cookies, I made sure the milk was cold. All we need now is the pumpkin, with its icy glow.
Out in the garden we go to pick out a pumpkin.
"This one!"
I tell my mama
"No, this one!"
My brother yells
"I have the best one!"
My sister says
"They're all the best,"
Mama says
"We'll use all three!"
We gather our pumpkins, we place them outside by the stairs. Their soft white glow makes the snow glitter and gleam. A special type of magic, a wonderful sight to see.
We settle into bed, soon we'll hear the reindeer's bells. They'll see the pumpkins and know just where to go.
The Christmas Pumpkin only grows when it's cold. Place one outside, so Santa knows where to go. His reindeer will follow that icy glow.
childrens poetry
About the author
I enjoy video games, animals, makeup, and video games. Soon to be divorced, but taken by a dynamite guy. Hoping to write about my realizations and experiences.
Reader insights
Be the first to share your insights about this piece.
Add your insights