Struggle Not
A Shakespearean Sonnet about Calm Persistence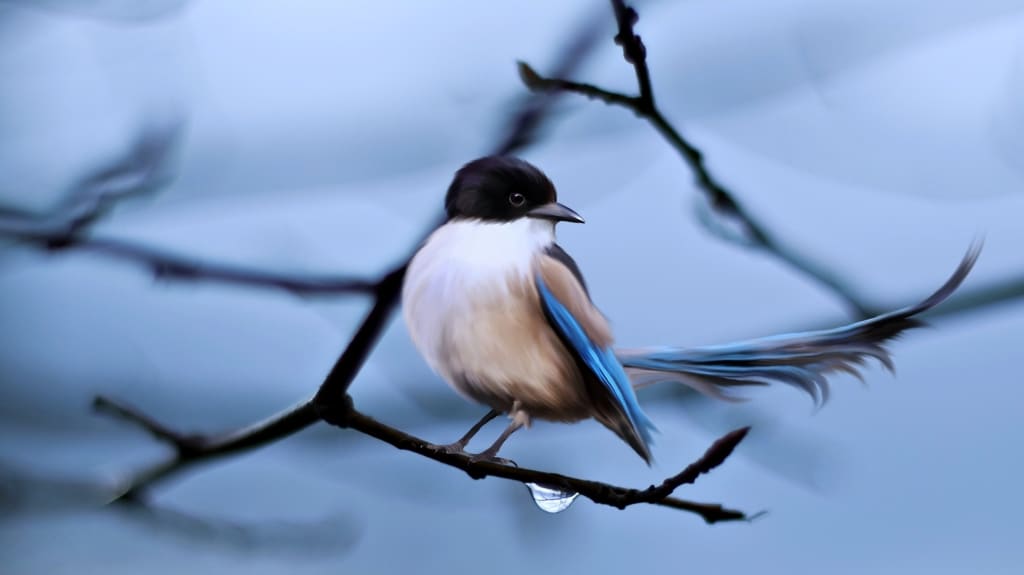 Still winged soft my feather flock o' kin.
Can damp wet wing so beat in equal force?
Say Nay! and gently kiss your own chagrin
On nape or breast; to still stay true the course.
Fly South, though not to run. When vigor grips
your heart, let passion break your bone and mind.
Become the anchor holding fast the ships
in storm as waves of doubt would leave you blind.
But Icarus, I warn, be careful not
to snuff the flame with intensity's grit.
Rhythmic beats that occur without a thought;
an unconscious mind feels no need to quit.
So bide your time and wait, my little Jay,
and hurry not; tomorrow or today.