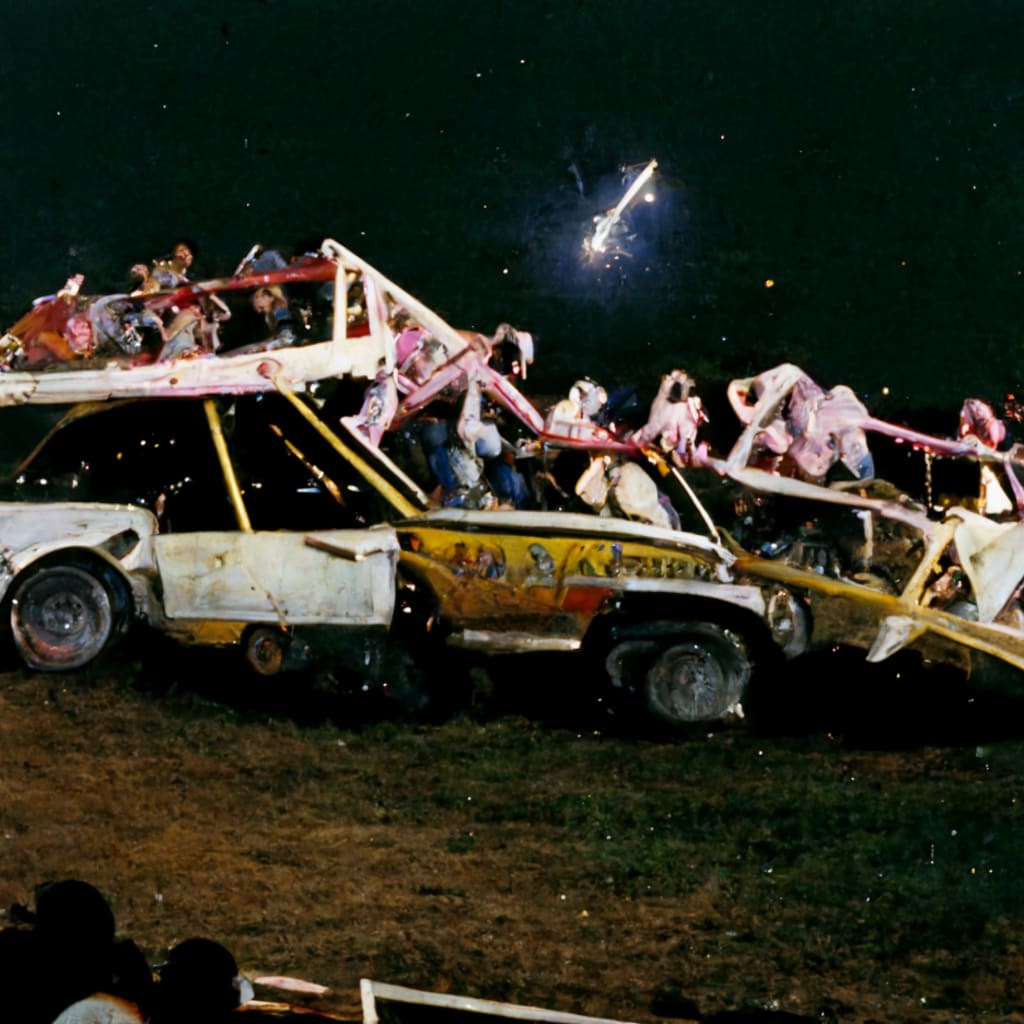 The stars are lined with wishes
that pop off one by one
like cheap firecrackers.
They terrify the young Fates
who jump away, forgetting they were
the ones who lit them up.
Through the haze a shephard boy stands,
in the hills above Athens, a city on fire.
His first glimpse of a blood moon.
Pinholes shimmer in black velvet sky.
There are too many apprentice Fates,
too many of them drunk,
too many whose daddies never came back
from that tailgate party behind the demolition derby.
So be it.
The trucks will cut tracks in the mud,
but the booming will one day become
a long hum. Hum. Hum.
About the Creator
Filmmaker, writer, drummer. Guinness World Record holder for air-drumming.
Poems published in Tablet Magazine: arigoldfilms.com/poems
Watch my movies on Amazon or at AriGoldFilms.com.
Follow on IG, Twitter: @AriGold
Drum podcast: HotSticks.fm
Reader insights
Outstanding
Excellent work. Looking forward to reading more!
Add your insights