Spike Milligan: Advocacy through Poetry
Sadness behind the silliness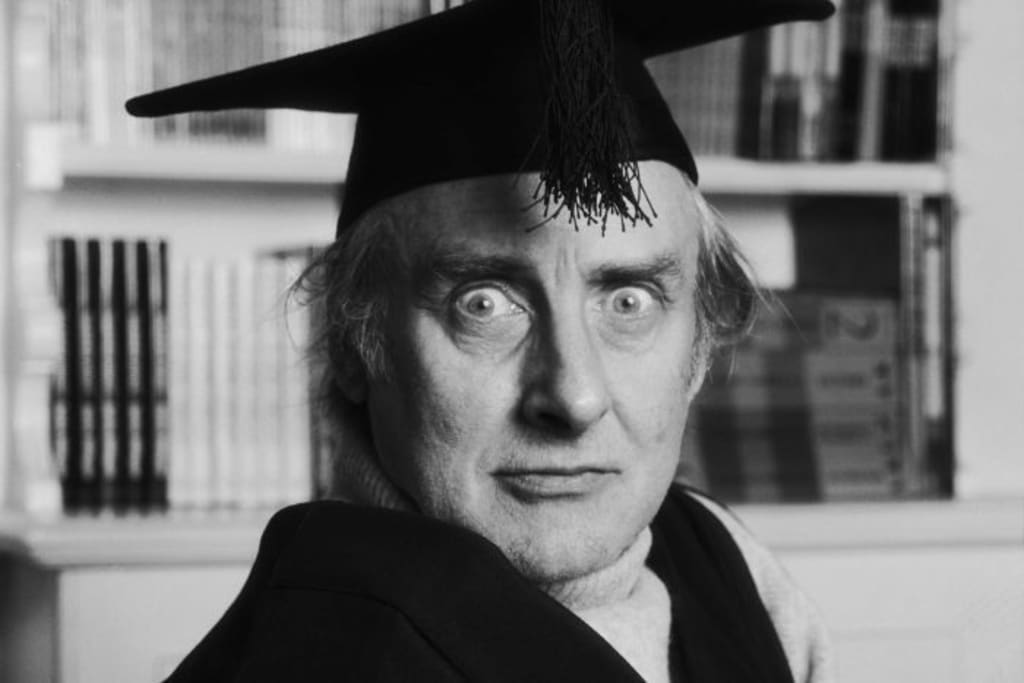 Spike Milligan's legacy as a writer, and comedian is - by anyone's standards - impressive.
You can't overlook the contributions of Peter Sellers, Harry Secombe, and Michael Bentine, but Milligan - most admit - was the anarchic driving force behind the groundbreaking 'The Goon Show' which first hit the airways in 1951.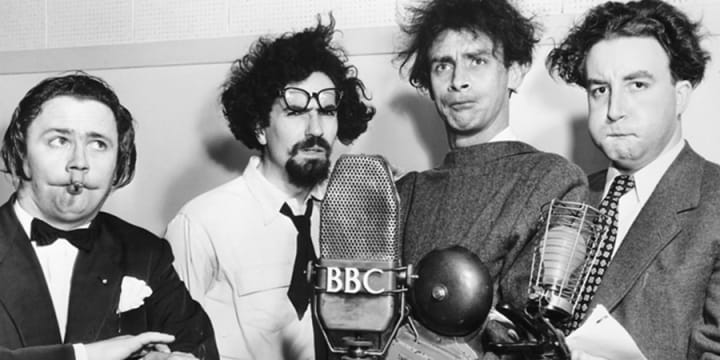 In an era when BBC comedy was safe, predictable, and conservative, The Goons were something else entirely - daft, and surreal, they ushered in a new style of comedy. A style Milligan took further with 'Q' after leaving The Goons. And, without those two programmes, there's a very good chance we would never have had Monty Python.
And I can't even begin to imagine that.
Yet, despite his obvious talent and the reverence other comedians held him in, Milligan slowly fell out of favour with the moneymen. Despite 'The Goons' and 'Q' both being hugely successful, the executives never entrusted him with the keys to their kingdom again.
However, Milligan never stopped writing.
He was prolific, and his output included children's books, a series of (largely true) autobiographies, poetry, screenplays, and an incredibly successful stage-play, 'The Bedsitting Room.' Like 'The Goon Show' and 'Q', Milligan's literary canon is similarly revered, and its influence on contemporary writers and performers is often cited, and clear.
If you've never read Milligan, and ever find your spirits needing lifting, read 'Puckoon' or 'Adolf Hitler: My Part in his Downfall.' You won't regret a single second.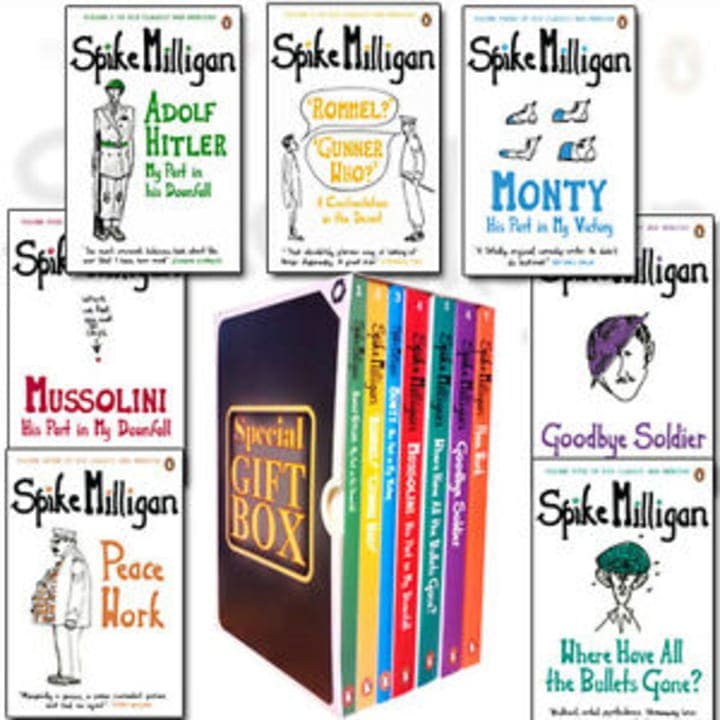 Although deprived of a vehicle for his talents, he regularly popped up in supporting roles - his cameo in 'Monty Python's Life of Brian' is a small slice of comedic brilliance. As a result, although his face remained recognizable throughout his lifetime, it did so in later years due to appearances in other comedian's TV shows, or films. Something Spike became increasingly bitter about.
His final, crowning comedy moment came with 'that' legendary speech when he accepted his lifetime achievement award at the British Comedy Awards in 1994 when he referred to the Prince of Wales as... well, just watch it. It's hilarious, but it's also bittersweet - Spike makes it perfectly clear that he felt he had been mistreated by the 'men in suits.'
The fact is, he probably was.
It's doubtful he would've matched those two shows that had made him famous. But it's tragic that he wasn't at least given the chance to try.
The question is 'why?'
The Other Side of Spike
No commissioning executive ever went on the record, but it's impossible not to think that Milligan was one of the first victims of 'cancel culture' long before that term was even coined. And the reason for that may very well have been mental illness.
For Milligan was the first celebrity in the UK to be open about his own battles with depression.
As well as bringing the surreal into the mainstream, he also brought mental illness kicking and screaming with him as well.
Our modern society is still relatively abject when it comes to talking about mental illness. However, thanks to people such as Prince William, Prince Harry, Catherine Zeta-Jones, Demi Levato, Stephen Fry, and Lady Gaga, at least we are talking about it. Stigma and ignorance still exist, but we're finally discussing the issue.
But, Spike was one of the first.
And if you thought the impact his Goons had was big, it was nothing compared to the ripples Spike made when he began talking about mental illness.
Whether the title was bestowed upon him, or whether he gave it to himself, Milligan was dubbed -
"The most famous manic depressive in England"
And it was a title he revelled in.
Tragically, he wasn't treated with a huge amount of sympathy - the notion, still prevailing today, that depression can be cured simply by trying harder, that mental illness can be conquered with mere effort, was one he felt the full force off.
More than once he was accused of being an attention seeker, and his illness - though clinically diagnosed - was dismissed as being no more than an excuse for his personal failures. Of which there were many. For he was, like any of us, a deeply flawed individual: Although a comedy and mental health advocate icon, I'm not sure I would've necessarily liked to have had him as a friend.
However, he was adept at explaining where his personal defects ended, and his mental illness began. But he was just as eloquent when it came to explaining what parts of his character were influenced by his depression, and which were not.
These are all distinctions that many do not have the understanding or compassion to make. But Spike played a huge part in making that debate public. The fact that we're all getting better at exploring those distinctions is largely due to the work he, and many others, so bravely did.
But, he did one other thing that may seem small, perhaps even inconsequential, to those who don't suffer from depression. However, to those that do, it was profound.
Although his descriptions of the 'black dog' were never less than raw, often uncomfortably so, he also emphasized hope. He stressed, over and over, that the bad episodes never last forever, and that for as long as he was alive, he retained the ability to fight his illness.
He encouraged those with depression to try and find the positive things in their lives, as tiny as they might appear to be. He even encouraged us to try and find the positive things about depression itself.
This leads to one of my all-time favourite quotes:
It's easy, and only natural, to loathe your depression; it deprives of you of so much. But, if there is any positive aspect to it, it's that you do appreciate the good things even more once the fog has lifted. Experiencing the pain makes you more grateful for the beauty. That idea has become one central to my recovery, and I am indebted to Spike for giving me it.
However, he didn't just 'talk the talk' - as well as being open about his own mental health, he was a vociferous supporter of the charity Mind and campaigned for better treatment of the mentally ill.
In 1970 this was backed up by the acclaimed, but controversial, broadcast of 'The Other Spike', a dramatization of his mental breakdown and subsequent stay in a psychiatric hospital. It's difficult to find it nowadays, but - after a lot of searching - I recently did.
It's not an easy watch, but as both an exploration of depression, and the way it is so poorly treated, it's peerless. It's raw, uncompromising, and doesn't peddle in trite stereotypes - I can easily see why it caused such a fuss when it first aired.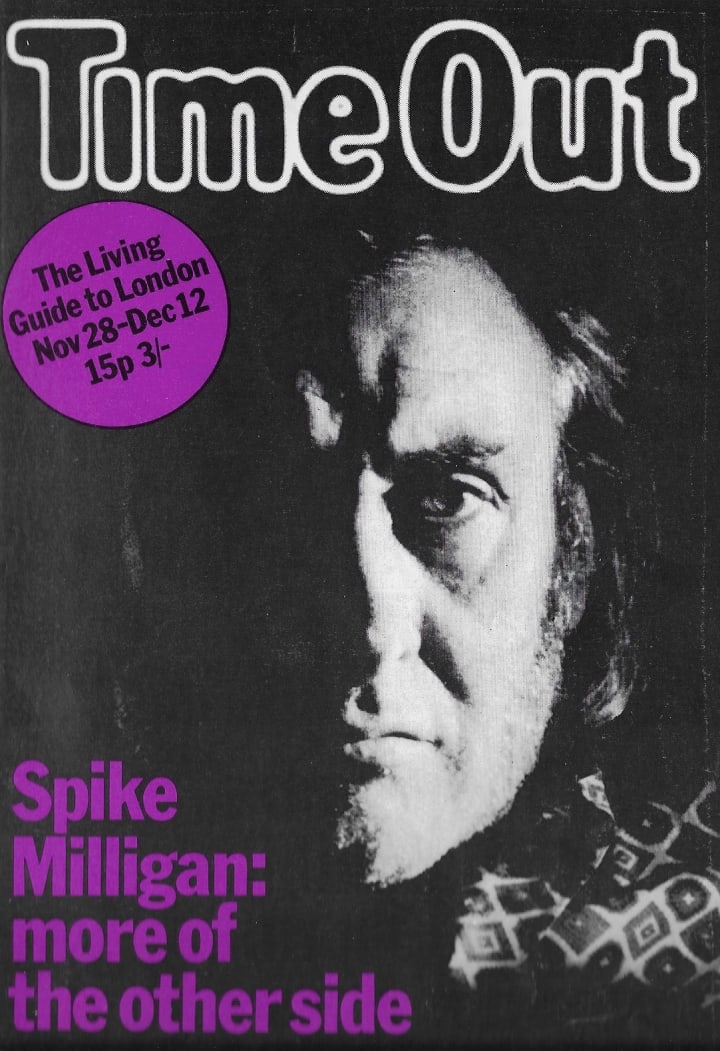 And then, in 1993, Milligan, with Dr Anthony Clare, co-authored 'Depression and How to Survive It.' The book is, sadly, already dated. Although it does offer solid advice in managing depression, its exploration regarding the illness' origins has been superseded but the more holistic ones we tend to employ now. However, the book was a bestseller, and its impact in bringing depression into the wider public consciousness cannot be underestimated.
But, for me, as important, and as wonderful as all of that is, none of it compares to Milligan's poetry about depression.
Well, I'll rephrase that: One of Milligan's poems about depression.
A Thousand Grim Winters
For all of his interviews, campaigning, and writings about mental illness, for me, Spike Milligan's most profound contribution to this most complex of debates is a simple 14-line poem, which contains only 43 words.
If anything ever better sums up depression, I've never encountered it.
It's entitled 'Manic Depression' and is as follows: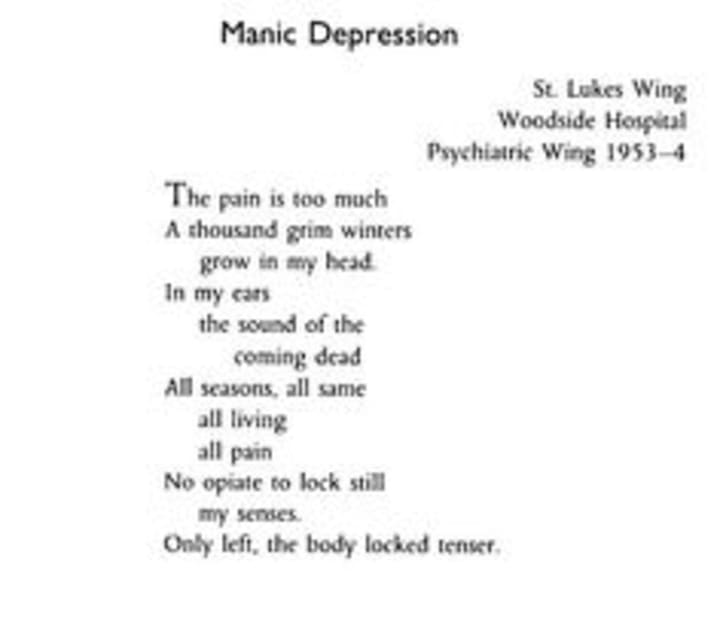 It's simple, sparse, and bereft of any melodrama. It captures the aching emptiness of depression beautifully.
'The pain is too much' - if you ever need to understand why people with depression are driven to suicide, that line sums it up perfectly: The desire to end one's life isn't about not wanting to live, but for a craving for the pain to stop. Very often, that pain is simply too much.
But it's that one line - 'A thousand grim winters' - that resonates so profoundly. Because that's what it feels like when you're in the midst of depression; you're stuck in an eternal, emotional winter. You never believe summer will arrive; it's just an endless winter - a thousand grim winters.
Beauty is often simplistic; art without artifice. And Milligan's poem is beautiful. Sad, haunting, but beautiful.
He was a dexterous writer with a vast vocabulary, and often never shied away from using ten words when one would suffice. But here he's stripped a tumultuous, painful experience back to its essence. And, in less than fifty words, he's summed up depression in a way I can only dream of doing.
As a passionate lover of comedy, I owe a huge amount to Spike Milligan. But, as a depressive, I could never even begin to repay the gratitude I have towards him for that one poem.
If anyone ever asks me what living with depression is like, I show them his poem.
And, without fail, afterwards, they know. He found the words I never can.
Thank you, Spike.
Thank you.
----------------------------------------------------------------------------------------
If you've liked what you've read, please check out the rest of work my on Vocal including my Top Story -
If you've really liked what you've read, please share it with your friends on social media.
If you've really, really liked what you've read, a small tip would be greatly appreciated.
Thank you!
About the Creator
Hi!
Film, theatre, mental health, sport, politics, music, travel, and the occasional short story... it's a varied mix!
Tips greatly appreciated!!
Thank you!!
Reader insights
Nice work
Very well written. Keep up the good work!
Top insights
Expert insights and opinions

Arguments were carefully researched and presented

On-point and relevant

Writing reflected the title & theme
Add your insights