SouthEast to Pacific NorthWest
Poetry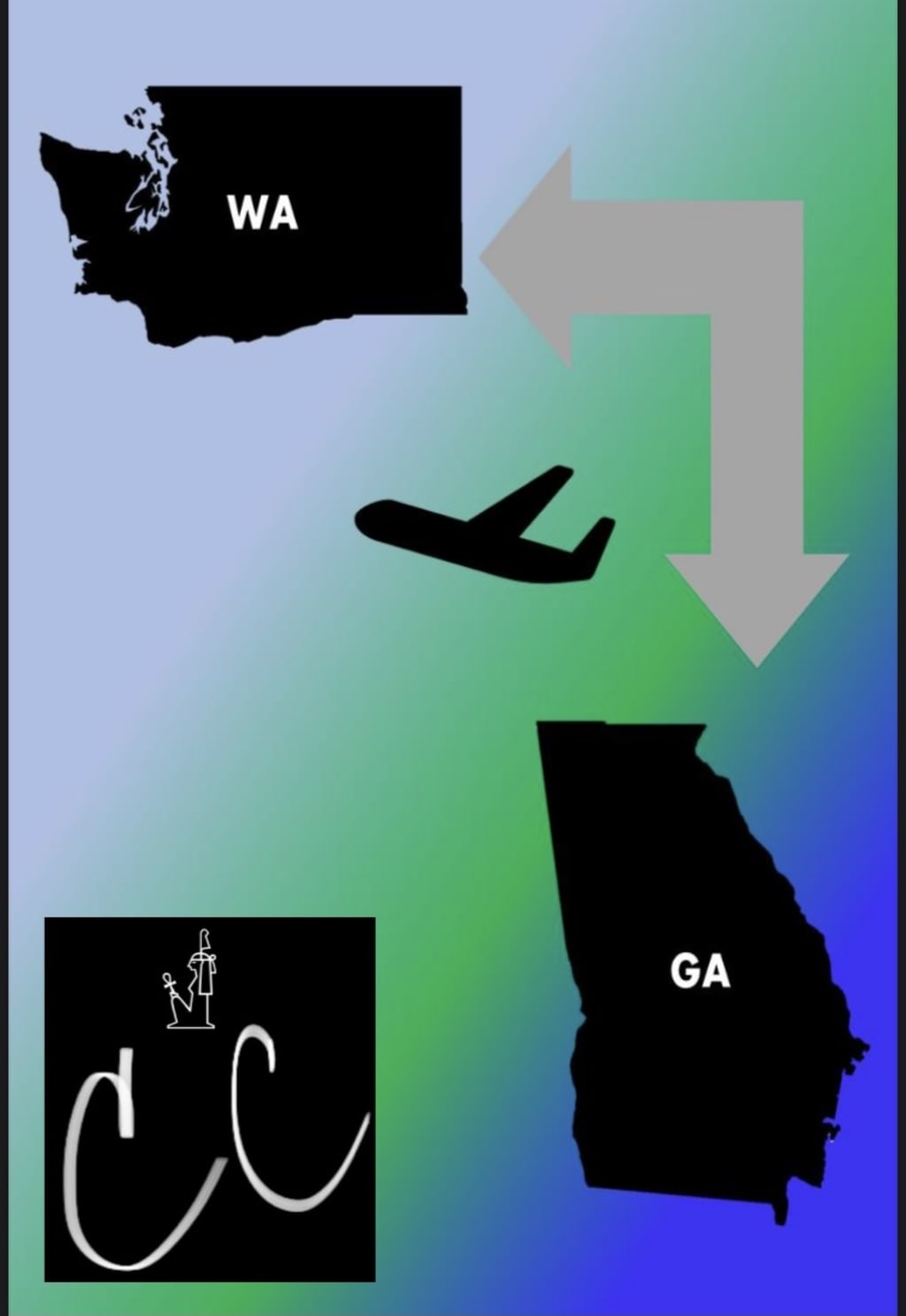 SouthEast to Pacific NorthWest by Ma'at CC
SouthEast
Homey, Sunny, Warm Front-Wide Full Areas! Warm 8 out 12 months, 3 of 4 Seasons. Early AM Sun, First coast to awake in the USA.
Country accents, Sir & Ma'am manners. Mosquitoes, flies, beaming sun rays, clay dirt, deep woods, many hidden ponds & dirt roads. Wide rural areas, beautiful grasses & large lawns overall!
Flat lands with long, smooth roads. Home of the Freeing, Life-Saving Seminoles (Seminole Warriors).
Flyness all around in rural, suburban & city towns.
Style flows through the accents & every strut of every citizen, young to old. Culture & history resonates in all major cities, especially the downtown areas. Warm & Polite, this place will always feel just right! I will always come back here after traveling to endless sites.
Pacific NorthWest
Latest start on day in USA, along with a Climate that lives around 500; Low Fahrenheit year-round winter season!
Extra Oxidized, Moisturized, Environmental lands.
Chilly, Windy, Rainy, Foggy, Earthy, with a special appreciation for trees & nature.
Cold climate, Dim Skies, Frequent Precipitation, Gigantic hills & narrow streets, that are endless through the cities.
Bright & Well lit, consisting of Big buildings, tall in the sky, with tons of floors & 100s of rooms;
Close parking, Parallel parking, No Parking, Unfindable parking. Emergency Brake continually used for all parking, with the full turn slanted wheel placements.
Organic options, environmental & human right protest, Fresh fruits & veggies from plentiful local gardens, fresh seafood from nearby ocean.
Businesses, Companies, Bosses, Professionals, Millionaires. Rain, sleet, snow, these cities stay on Go!
Less contamination, less air, water & land pollution,
More freshness, More Recycling, more environment maintenance!
More planting, Less Killing, which equals continual growth! Overall, More expensive, but better options.
Generally Alot of clutter but better opportunities.
More diversity & endless cultural exposure. Legal Marijuana, More Weed Less Stress.
More money, More Opportunities for growth, more Food, Better health!
I have to say, Out of all the US, The Pacific NorthWest, is definitely one of the best!
I am from Georgia & live is Washington, USA! I intend to travel to All Countries & Write about & Photograph them for my own shareble wisdom!
Check Out Expressions By CC LLC Good Vibes Shop below for More Good Vibes & Non-Fiction Revolutionary Poetry & her Full Book Collection by 𓁧 Ma'at CC Here:
About the Creator
SelfPublished Author Artist Entrepreneurial Expressionist ♡
•Poetry - Affirmations - Essays - Tips - Children Books•
•Peace-Love-Positivity-Righteousness-Knowledge-Unity•
14 Books & Counting ✍🏾📚
www.XByCC.com ♡
Reader insights
Be the first to share your insights about this piece.
Add your insights